John Kerry at Alfalfa Club: "Thank God I didn't get Swift-yachted"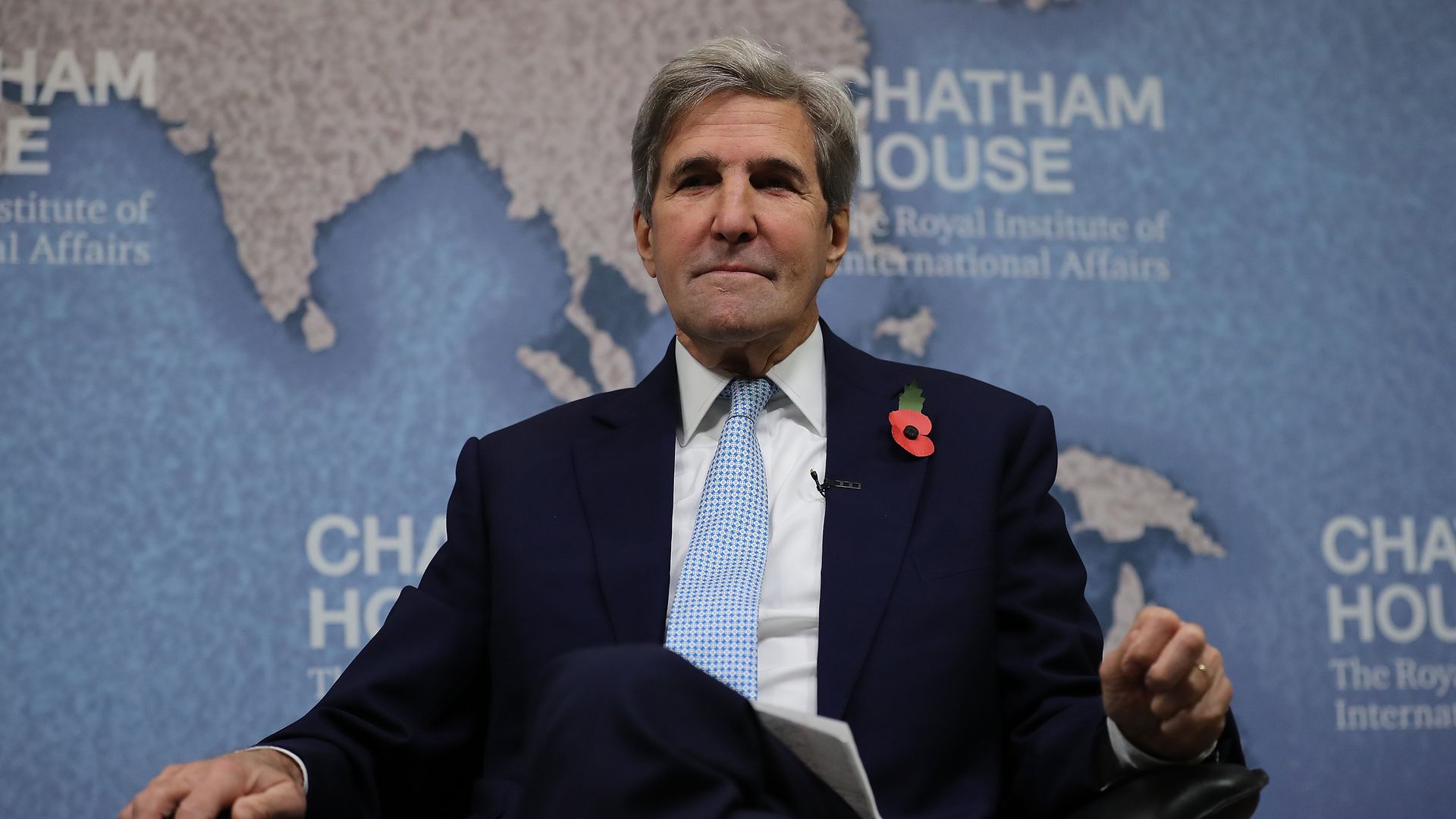 Mike Bloomberg, outgoing president, introduced John Kerry as the next president of Alfalfa Club. Bloomberg's best: "Who needs the White House when you can be president of the Alfalfa Club?  Actually, I've loved every minute of it. I come to the office every weekday at 11 a.m."
"Here I am — President John Kerry! I knew this day would come. Although given the Alfalfa average income, thank God I didn't get Swift-yachted."
Former Secretary of State John Kerry followed:
"I'm proud to serve as your new club president. And don't worry, this  doesn't mean you're also getting John Edwards."
"Despite the pressure he's under, the White House physician says President Trump is in great shape — a trim 239 pounds. Personally, I just won't believe him until he produces his long-form girth certificate."
"As Mitt Romney and I can attest, being elected in Massachusetts means: You are only a heartbeat away from losing the presidency."
Kerry's toast:
"There's a fellow Alfalfan, who couldn't be with us tonight, who I met 32 years ago this month. We both loved the Navy. But we had opposite views about a war in which we'd both served. When we first came to the Senate, we didn't trust each other. We didn't really know each other. But after a long conversation on a long flight, we decided to work hand in hand to actually make peace with Vietnam and with ourselves here in America." ...
"He loves to debate, he loves to battle.  But one thing the service and the Senate taught John and me — at some point, America's got to come together."
"And I hope you'll believe the two of us Alfalfans:  If Washington is a city where you can bridge the divide between a protester and a POW, finding common ground on anything else shouldn't be so hard at all."
"I will always thank John McCain for sharing in the discovery of that lesson — and tonight I ask all of you to join me in raising a glass to one of the best and bravest men I know, my friend — our friend — John McCain."
President George W. Bush, making a surprise appearance at last night's Alfalfa Club dinner, gave the Crop Report, which introduces new members:
Apple CEO Tim Cook
Rep. Debbie Dingell (D-Mich.)
Lazard chairman and CEO Ken Jacobs
Secretary of Defense James Mattis
James Murdoch, CEO of 21st Century Fox
Sen. Rob Portman (R- Ohio)
Jerome Powell, incoming Federal Reserve chair
Ginni Rometty, chairman, president and CEO of IBM
Anthony Welters, executive chairman, BlackIvy Group
Go deeper