Trump's two reality shows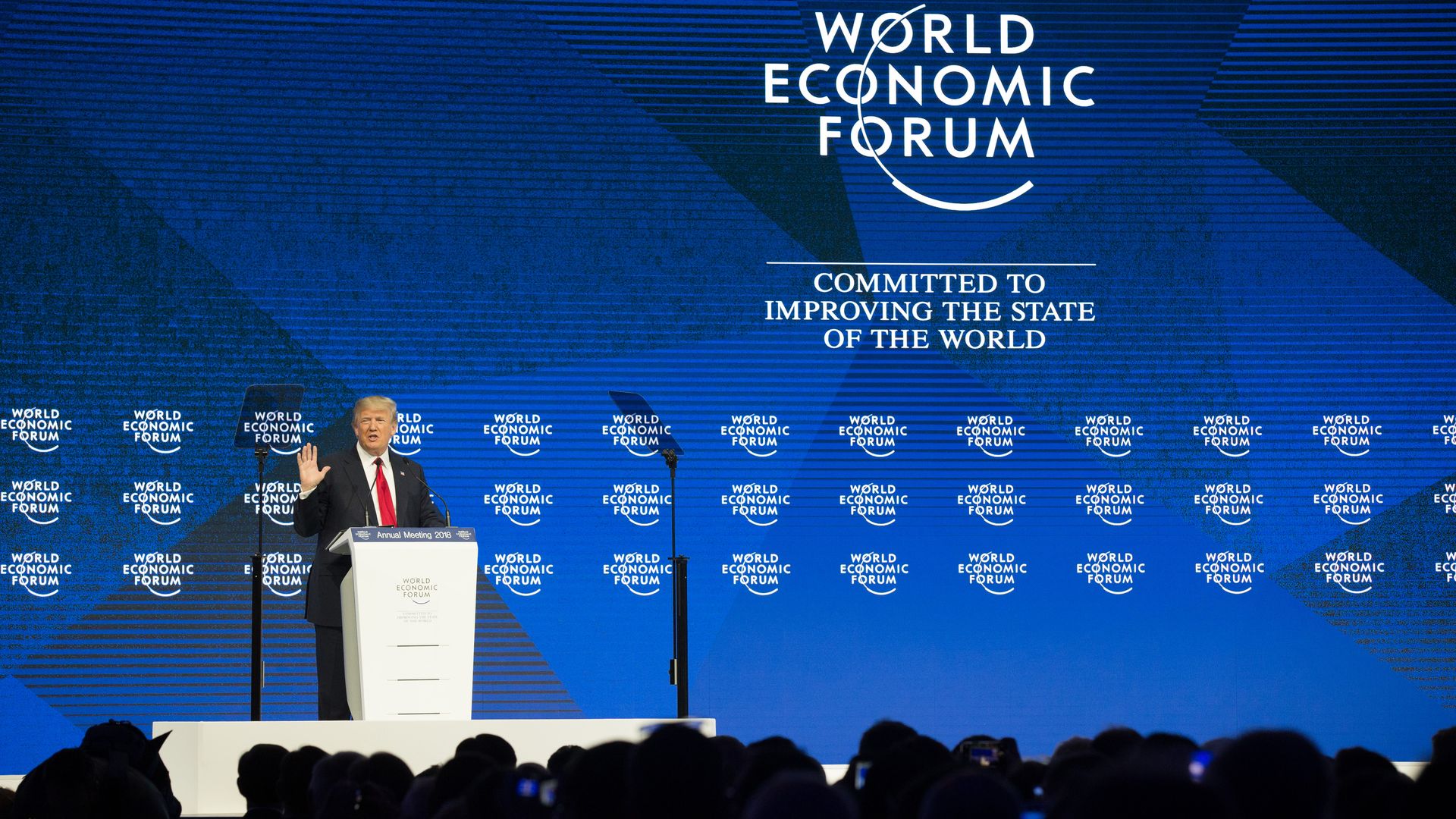 Imagine a world without Twitter and "Fox & Friends." Imagine a more restrained President Trump, like we saw onstage in Davos — sans the impulsive and offensive rants against Muslims, immigrants and women.
Be smart: Everything from the 2018 elections to potential impeachment proceedings will be determined by the clash of the two Trump shows.  
We might be talking about a resurgent Golden Age for America:
Record low unemployment.
Economic growth here and abroad.
Economic optimism so strong that Democrats feel better about the economy than they did during the Obama years.
Employers handing out bonuses, pay raises and new benefits, thanks to a new spirit of America First for our economy.
Companies bringing back jobs and money too long parked overseas.
Bank forecasters say a robust 4% growth is possible.
Alas, the other Trump show runs just as hot, often blotting out the other: Special counsel Robert Mueller is picking up more and more evidence of obstruction, with the case looking increasingly ominous — and broad — for POTUS.
"At least half a dozen times, President Trump by his actions has invited scrutiny for possible obstruction of justice in the Russia probe." (L.A. Times)
"Congressional Democrats ... demanded that lawmakers act to protect ... Mueller ... after revelations President Trump sought to oust him." (WashPost)
Sen. Mark Warner, vice chairman of Senate Intelligence: "[F]iring the Special Counsel is a red line that the President cannot cross."
"[T]here is likely little that Mueller doesn't already know about events in the White House. More than 20 White House employees have given interviews to the special counsel's team."(AP)
Jeffrey Toobin, for The New Yorker: "Trump's position looks perilous ... The portrait is of a President using every resource at his disposal to shut down an investigation — of Trump himself. And now it has become clear that Trump's own White House counsel rebelled at the President's rationale for his actions."
Go deeper