Where Republicans stand on protecting Mueller from Trump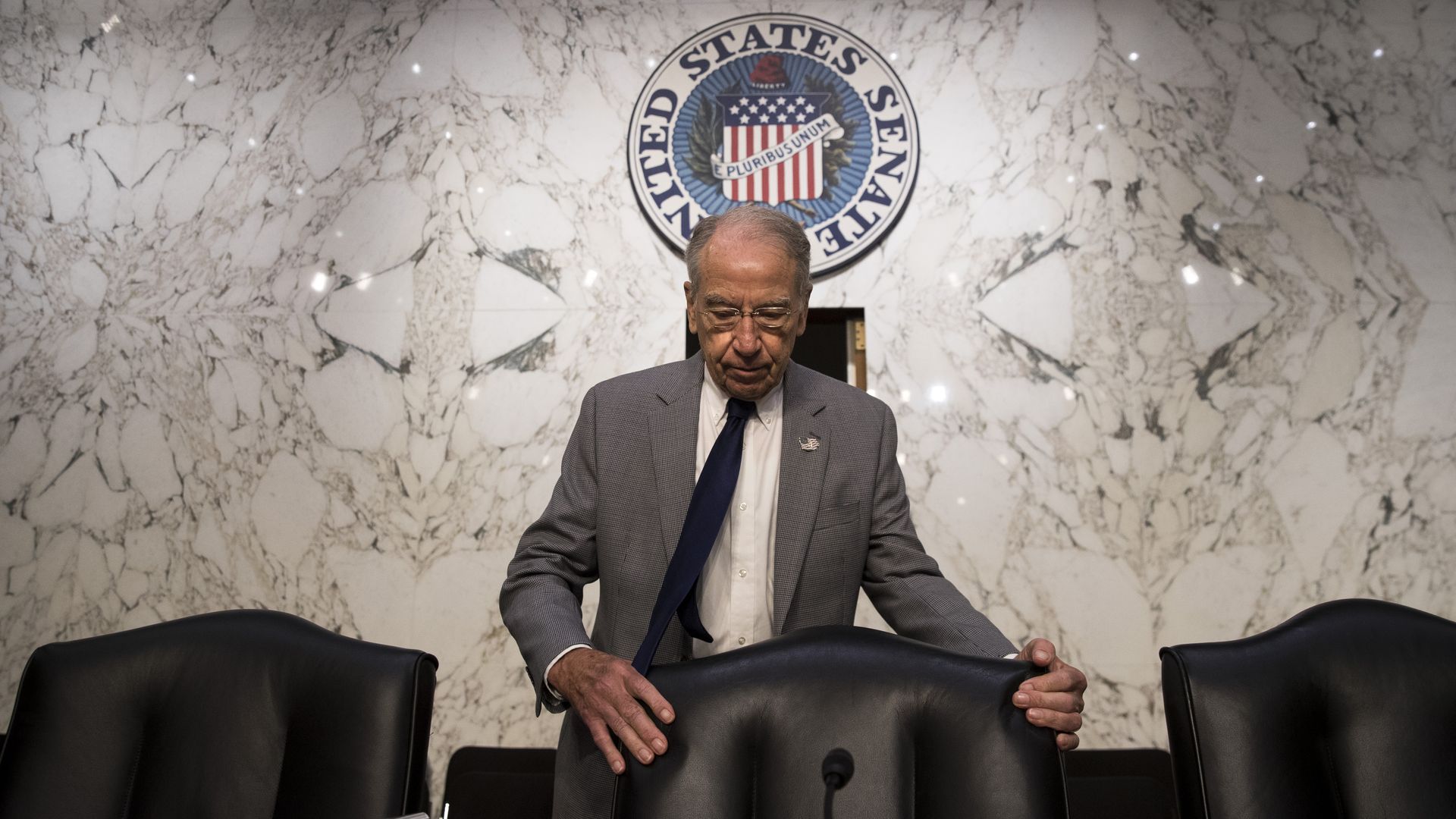 Since Thursday's New York Times report revealed President Trump had at one point thought about firing special counsel Robert Mueller, Republicans have taken varied stances on what to do if that were to happen.
Why it matters: This was a concern for Republicans for a long time, and the Times report confirmed their worries. Now Sen. Chuck Grassley says he may support legislation protecting Mueller, while Sen. Thom Tillis is backing off legislation he once supported to do just that.
In a CNN interview, Grassley said Trump should let the counsel's investigation "work its course," and that he's "surely open to considering" bills that would protect Mueller and any future special counsels from administrations.
On the other hand, the Daily Beast reports that Tillis "has largely abandoned" the bipartisan legislation he once supported that would have protected Mueller. Per the Beast, he "still supports the bill" but doesn't consider it urgent "since Trump says he doesn't plan to fire Mueller."
Go deeper