How political groups are investing in Democratic candidates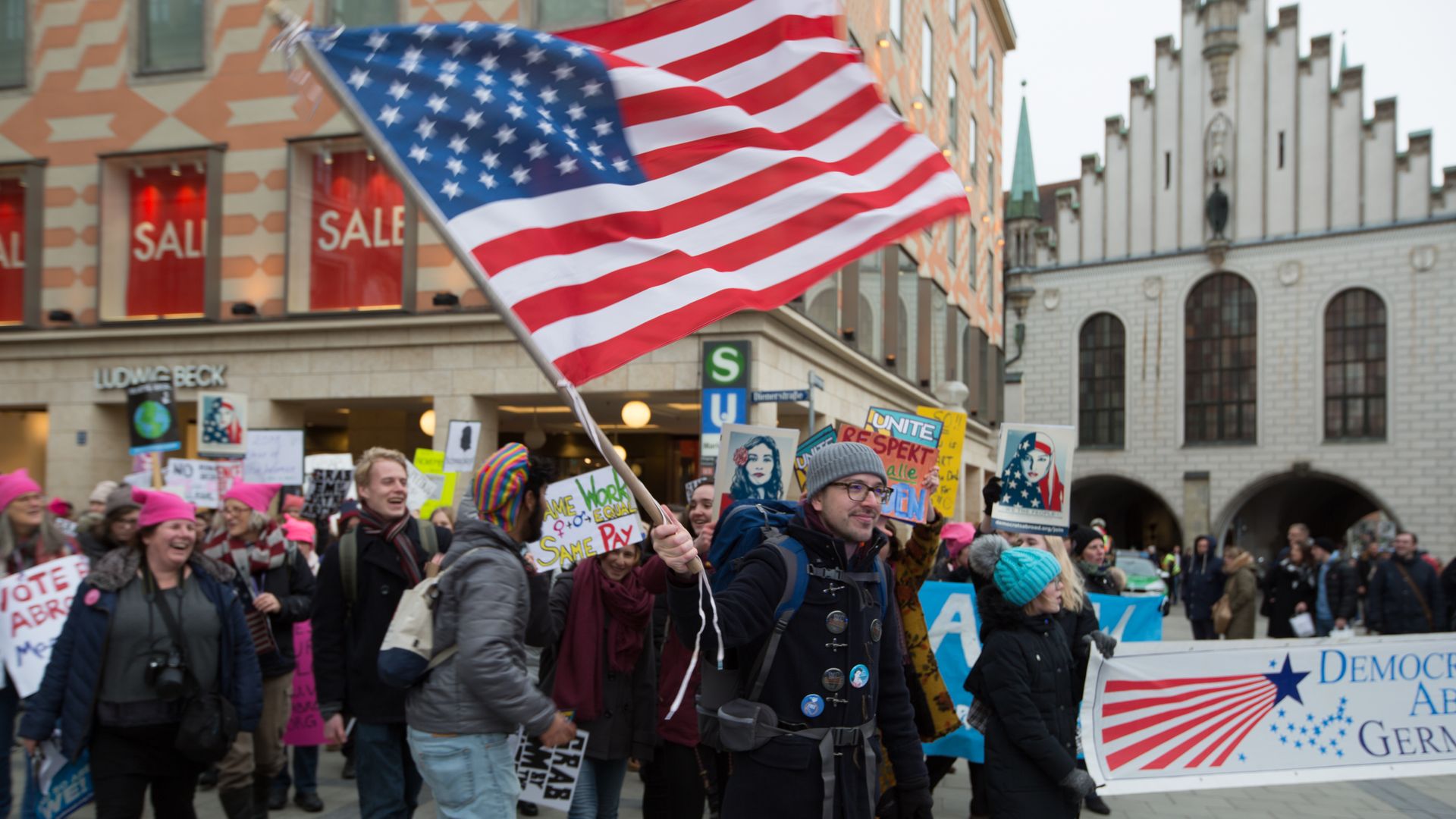 Democrats obviously want to take back control of the House and Senate in 2018, but various groups are investing in Democratic candidates running for seats outside of Congress.
Why it matters: By putting money and resources into Democratic candidates running for everything from their local school board to Attorney General, these groups will help build a bench of candidates for the Democratic Party who might run for higher office in years to come.
Here are three groups helping Democrats run for various levels of office:
1. iVote wants to help Democratic secretaries of state get elected across seven swing states, so they're investing $5 million in these races, per WashPost.
Why it matters: "There isn't a single Democratic swing state secretary of state," iVote president and founder Ellen Kurz told WashPost. "And dozens of states have taken away opportunities to vote, purged voter rolls and disenfranchised certain voters every year."
2. NextGen America and Latino Victory Fund are joining forces to help recruit and train 200 immigrant candidates in 2018. The groups will eventually pick 25 people to go through advanced training.
Why it matters: Two reasons — first, only 1% of foreign-born Americans hold elected offices, so this initiative could help increase their representation. Second, with the ongoing fight over a DACA deal and protections for Dreamers, immigrants running for office would add to the growing anti-Trump movement that has been playing out in other facets of Democratic politics, like Randy Bryce's fundraising in Wisconsin.
3. The Democratic Attorneys General Association (DAGA) launched the "1881 initiative" with the goal of having Democratic women fill half of the state attorneys general seats by 2022.
Why it matters: Only about 20% of AGs are women and this role can lead to higher office in Congress, like Sens. Kamala Harris and Catherine Cortez-Masto who were previously their state AGs.
Go deeper