Outdoor equipment sales take a hit as Millennials change fitness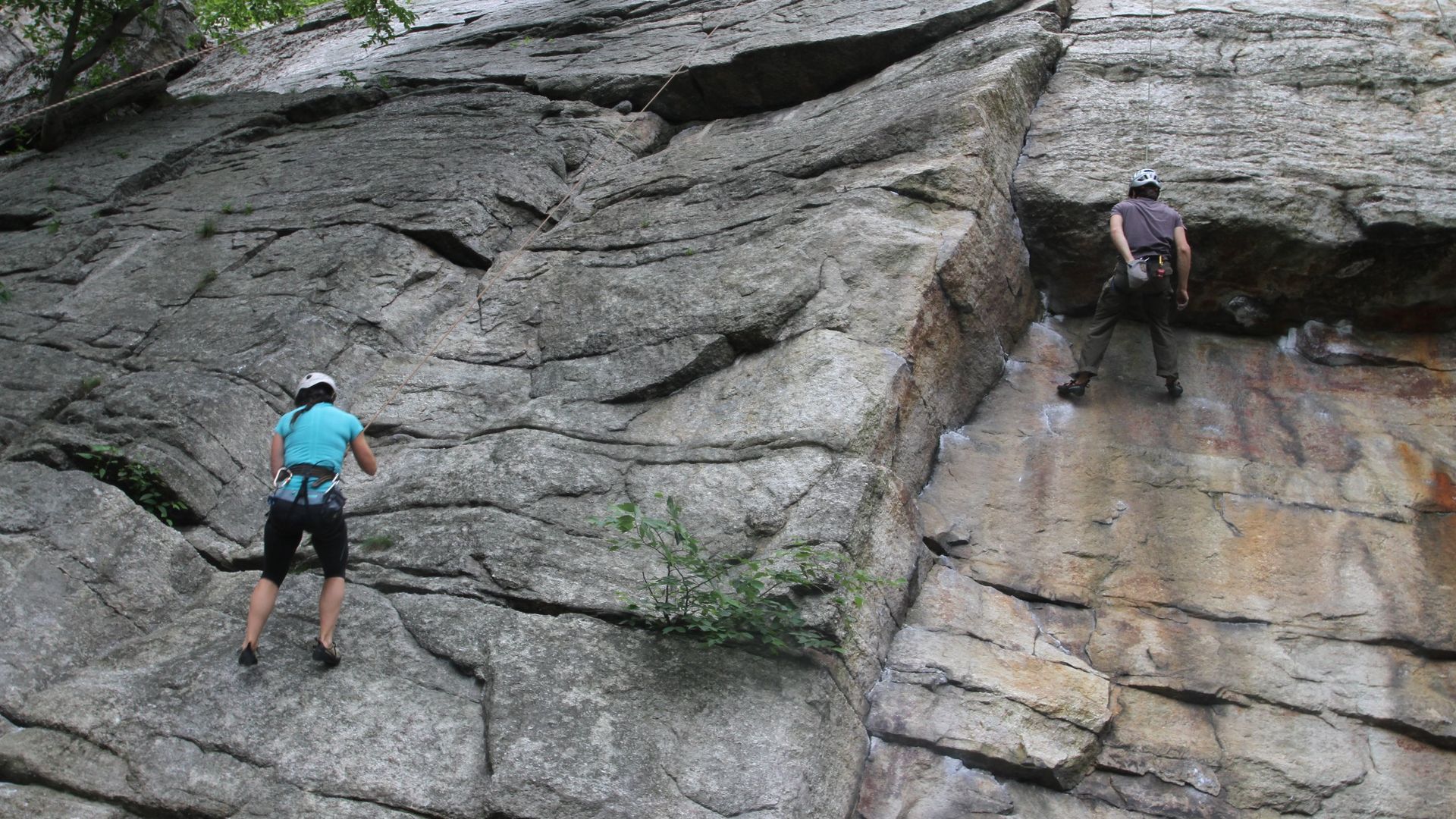 Sales of outdoor equipment are slipping, and guess who's getting blamed?
The big thing: Millennials favor clothes and sporting goods that are less specialized and more versatile, AP reports from the Outdoor Retailer and Snow Show, in Denver:
"Millennials — ... born between 1982 and 2004 — are less likely than the previous generation to demand outdoor gear that stands up to extreme conditions."
Why it matters: "Millennials are outdoorsy and support environmental preservation and sustainability, ... but they have a different take on health and fitness than their predecessors. They have a more lighthearted approach that involves their friends."
Matt Powell of market researcher NPD Group: "The hardest, the most extreme condition some of these boots are going to have is walking from the Prius to the craft brewery."
Go deeper