Afghanistan has third major attack in one week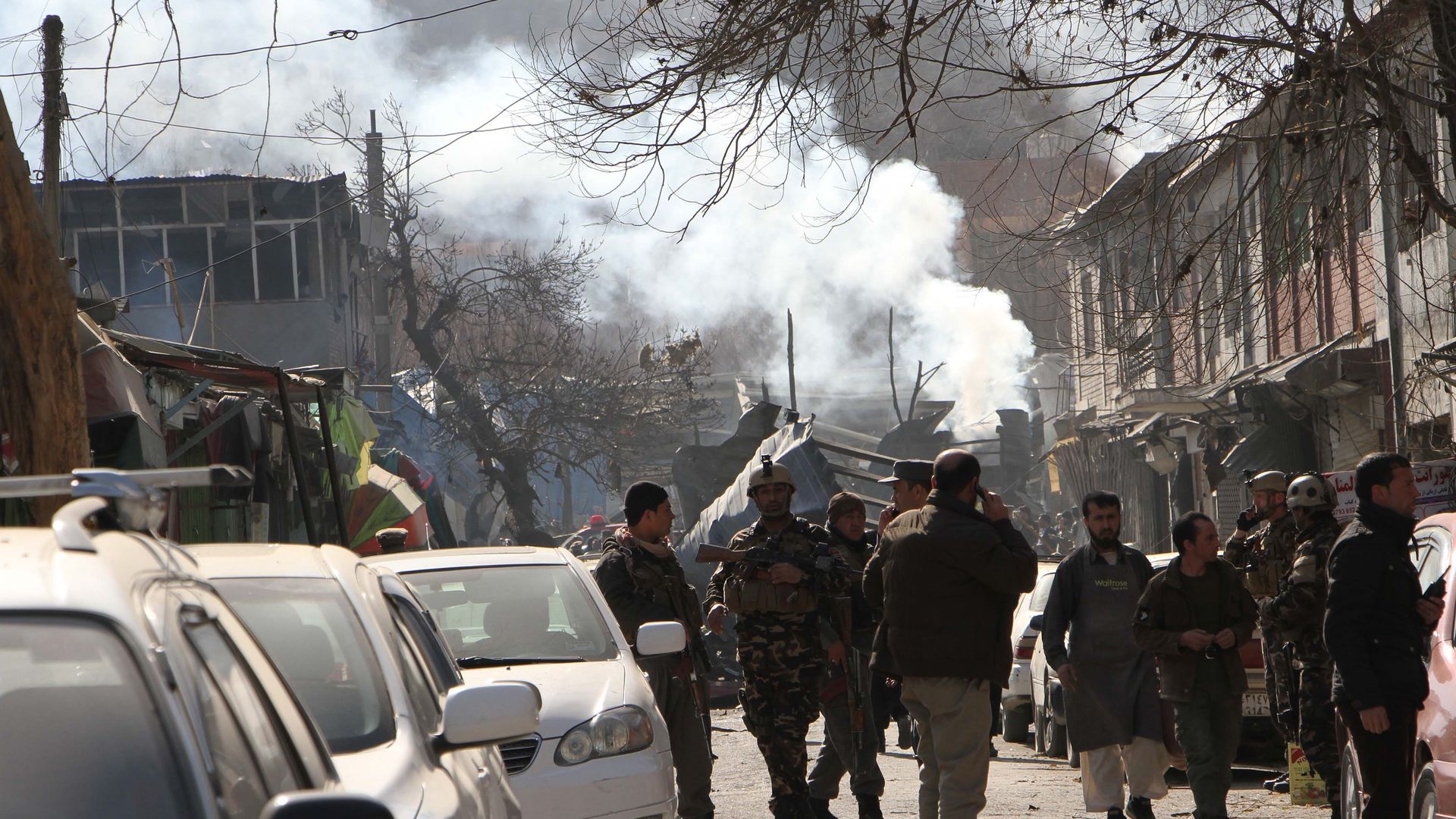 At least 95 people are dead in Kabul after a suicide bomber detonated an ambulance full of explosives while driving toward a hospital, according to the Washington Post.
Why it matters: This is the third major attack in Afghanistan in one week. Over last weekend, at least 22 people were killed — some of them Americans — in an attack on the Intercontinental Hotel in Kabul.
Taliban insurgents claimed the suicide bombing; per the Post, the man was targeting "police guarding a road leading to the former Interior Ministry."
At least 158 people were wounded, most of them civilians, the Post reports.
President Trump said in a statement: "This murderous attack renews our resolve and that of our Afghan partners....The United States is committed to a secure Afghanistan that is free from terrorists who would target Americans, our allies, and anyone who does not share their wicked ideology. "
Go deeper