Nearly 50 million fake Twitter accounts are being sold to real users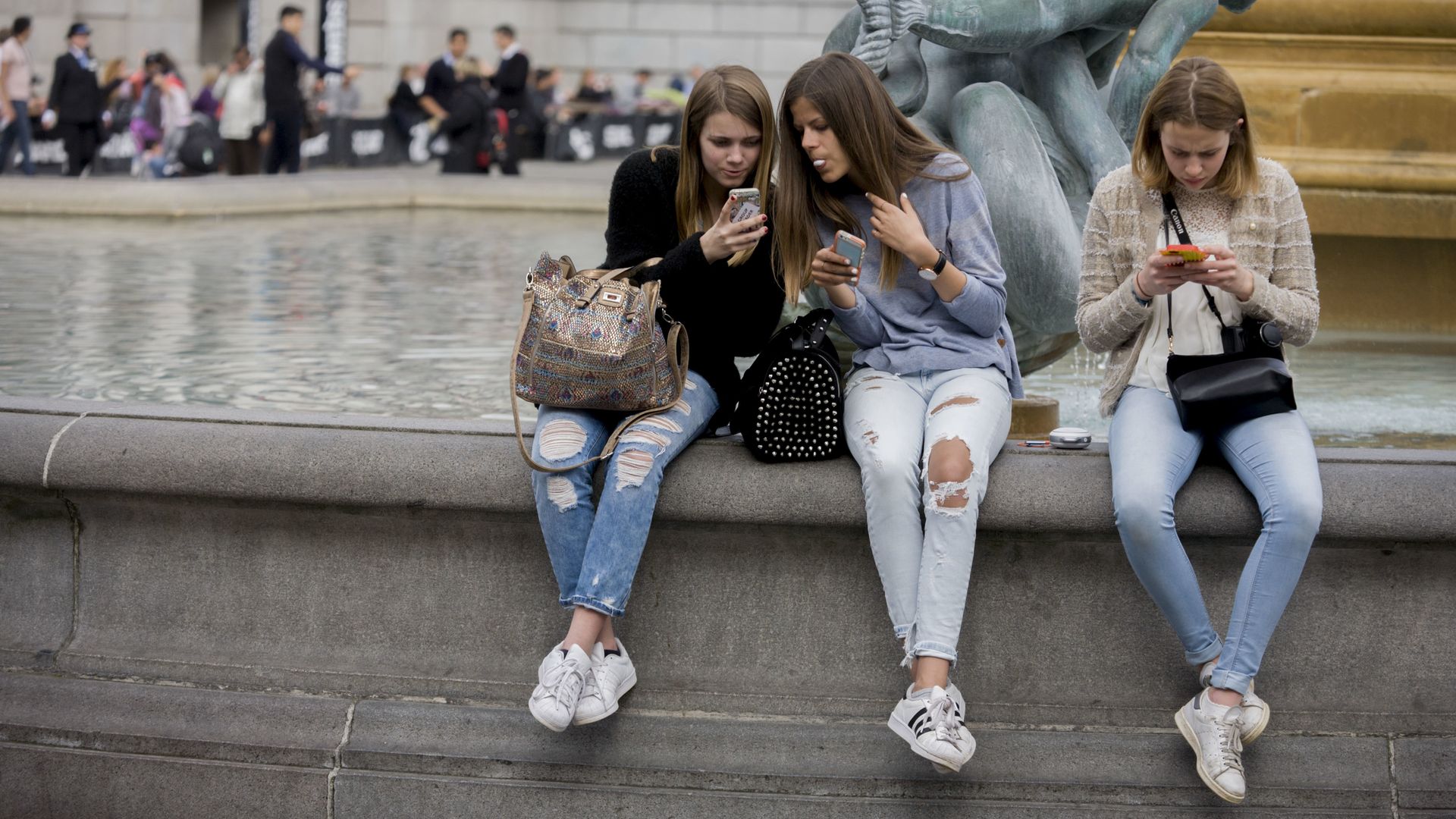 A New York Times investigation revealed that an approximate 48 million Twitter users are fake profiles "designed to simulate real people," which can be sold to customers trying to gain more followers.
Why it matters: Per the Times, the fake accounts "can help sway advertising audiences and reshape political debates. They can defraud businesses and ruin reputations." And, they're made to imitate real people, who may also be on Twitter, and haven't given permission for their photos or names to be used.
The buyers
Devumi, a company that sells at least 3.5 million fake Twitter accounts as followers to anyone trying to "exert influence online," has sold to people like former Baltimore Ravens star Ray Lewis, a reporter at Breitbart, and even a board member at Twitter, Martha Lane Fox.
People can make real money from how many followers they have. Social media influencers can earn thousands of dollars depending on how many people are seeing their "promotional tweet," the Times reports.
Some Devumi costumers are making purchases for work. One buyer, Marcus Holmlund, was hired as a social media manager for a modeling agency. He began buying followers when its "Twitter following didn't grow fast enough."
The impact
One woman, Whitney Wolfe, stopped using her Twitter account in 2014. But by that point, "a fake account copying her personal information had been created." It retweeted things she didn't support, like "pictures of women in thongs" and "pictures of women's chests."
Another victim, Salle Ingle, said she was "really grateful" that no potential employers saw the fake account imitating her when she was applying for jobs.
The rules
Per the Times, Devumi CEO German Calas denied that the company was selling fake followers.
The Devumi website, however, says: "Our followers look like any other followers...the only way anyone will know is if you tell them," the Times reports.
The bottom line: The fake accounts being sold are imitating real people, with only slight changes in usernames or photos. Per the Times, the accounts "borrowed social identities from Twitter users" all over the world, "from adults and minors alike." A former Twitter engineer told the Times: "Twitter as a social network was designed with almost no accountability."
Go deeper