The White House's immigration proposal is dead on arrival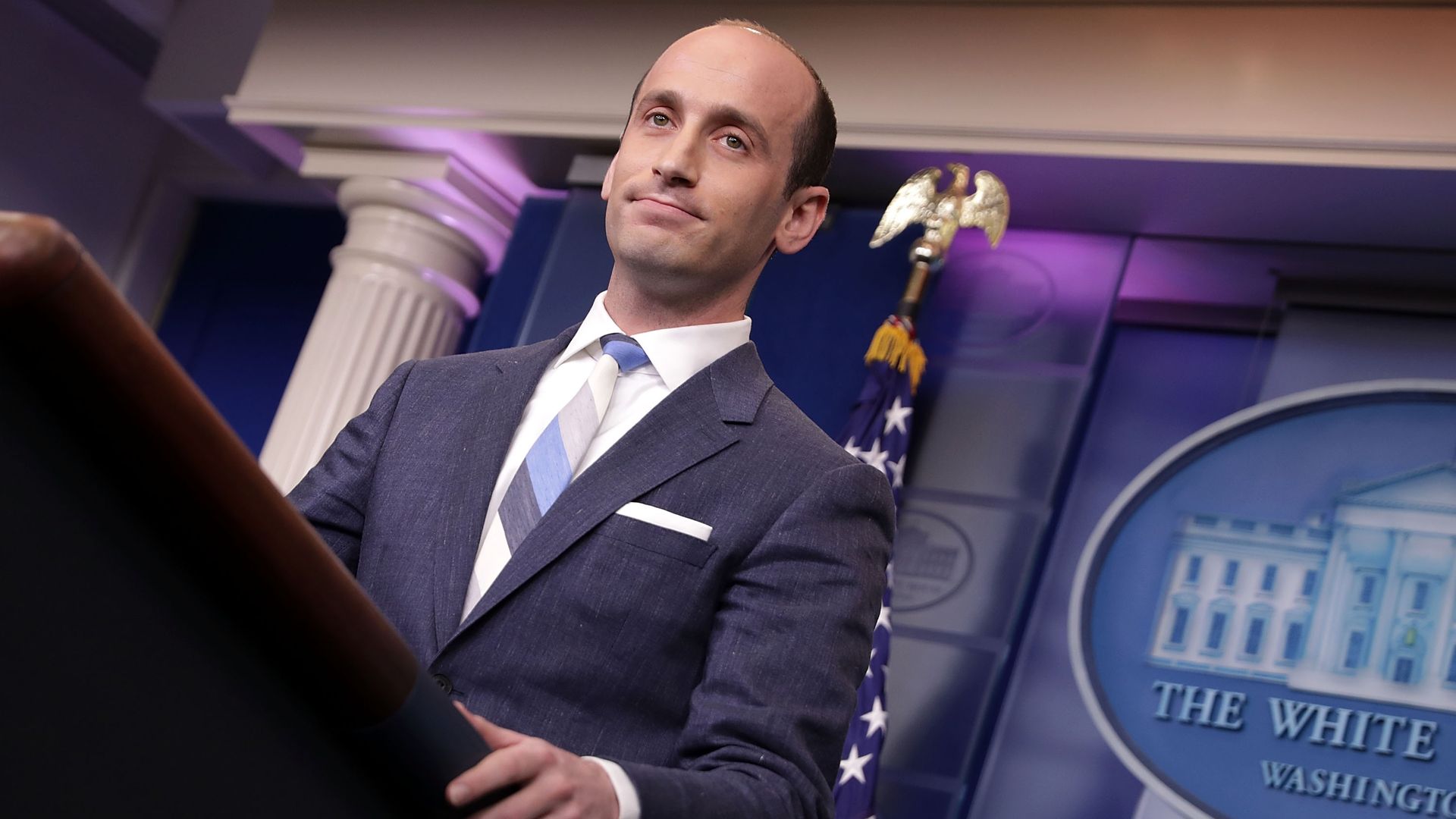 The White House framework on immigration reform that came out yesterday is a non-starter for influential figures on the left and right.
But, but, but: A senior White House official pushed back at our reporting, noting only President Trump or a member of congressional leadership can stop a bill in its tracks.
Put simply: Stephen Miller is dangling out a DACA amnesty in exchange for more wall funding — which sounds very generous to the uninitiated. But how will this get 60 votes?
Pushback from the right:
Roy Beck of NumbersUSA, a group that wants to lower immigration levels: "The plan seems eerily similar to the blueprint used for the 2007 Bush-Kennedy amnesty..."

"Even if new applications for chain migration categories are stopped immediately, the framework would allow chain migration to continue for decades by allowing all of the four million foreigners in the waiting list to continue coming."

Mark Krikorian of the Center for Immigration Studies: "By specifically saying that 1.8M 'dreamers' would get amnesty, WH proposal guarantees that as a *floor*; the number in any bill that actually passes will inevitably be higher."
Pushback from the left:
The price is way too high for Democrats. The wall funding is way, way too high at $25 billion. A number closer to $10 billion is more realistic.
The larger problems: The increase of ICE agents, faster deportations, stronger interior enforcement and the massive cuts to legal immigration by eliminating extended family migration.
The bottom line: Two progressive immigration leaders who've analyzed the proposal believe it could lead to reductions of 40-50% in legal immigration — the biggest reductions since the 1920s.
Editor's Note: This post has been updated to add more information.
Go deeper