What's next in China's financial crackdown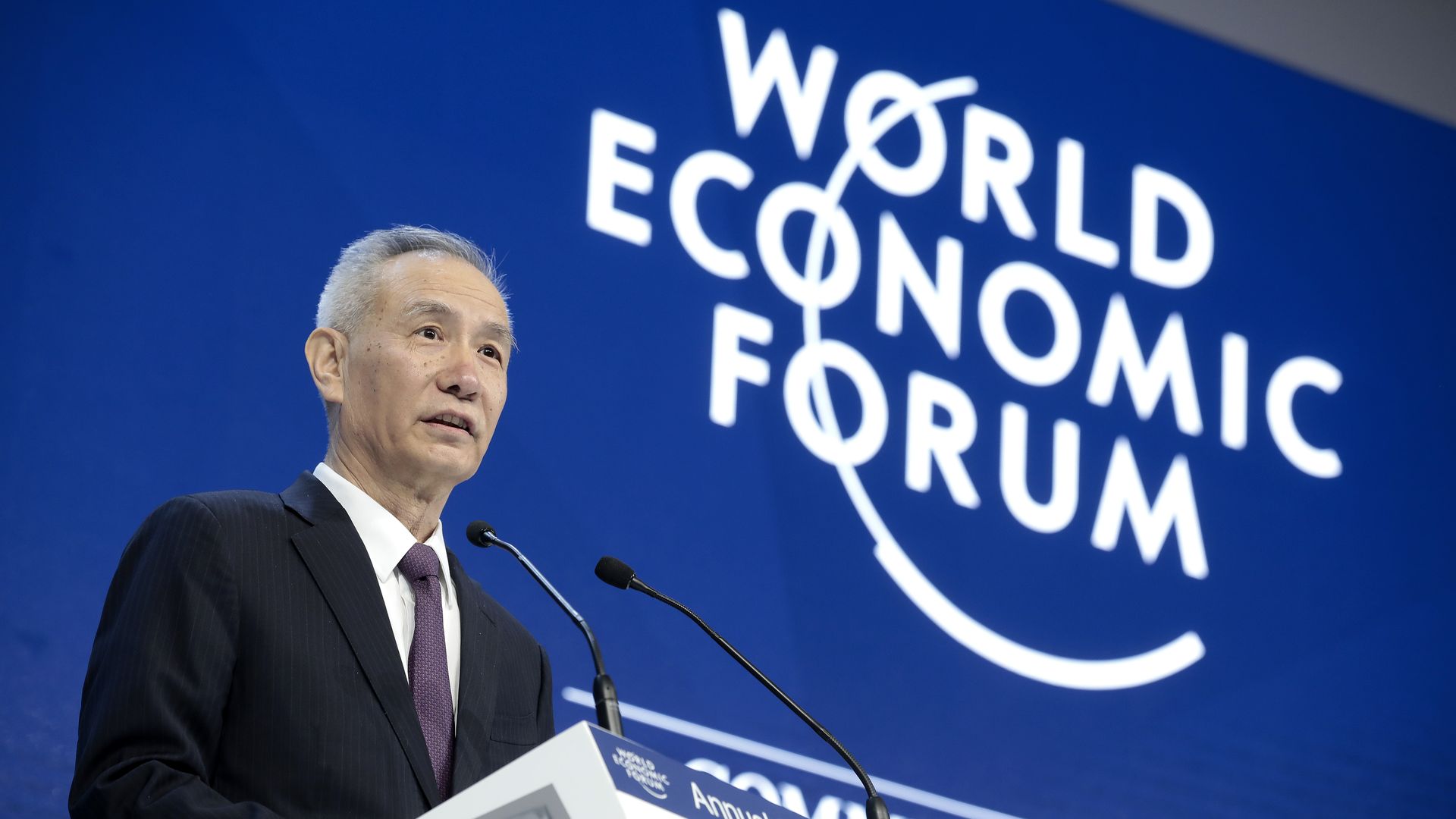 Liu He, a Politburo member who's perhaps Chinese President Xi Jinping's most trusted economic policymaker and likely vice-premier, led the PRC delegation to the World Economic Forum in Davos, Switzerland.
What they're saying: In his speech on day two, Liu reiterated Beijing's focus on cleaning up the financial system and declared that the government would get control of the massive debt problem within three years.
What to expect in 2018, per Caixin magazine's "China's Financial Crackdown: What You Need to Know":
1. More attention to corporate governance -- who's in the firing line?
"The short answer is: everyone. Securities companies, banks, insurance firms, non-bank financial institutions, traders, trust companies, peer-to-peer and micro-lenders, asset managers — the list is extensive..."
2. Another top priority is putting a further squeeze on the interbank market.
"This year, regulators have signaled they will pay more attention to corporate governance and financial conglomerates..."
3. There will be a crackdown on corruption.
"The Central Commission for Discipline Inspection (CCDI), the corruption watchdog, signaled its intention to target banks in a communique dated Jan. 14 that highlighted four key areas of investigation, including 'financial credit.'"
Go deeper: Fang Xinghai, vice chairman of the China Securities Regulatory Commission, tried to reassure the Davos audience at the "The Next Financial Crisis?" panel that China can prevent a systemic collapse, Caixin reported. He said:
"[I]n the Chinese system if something happens to certain small financial institutions, what we will do – and this is a lesson we learned from the U.S. financial crisis – is that we will move very swiftly to contain that risk to make sure that whatever panic is caused by this small institution does not spread into the entire system quickly."
Be smart: The Chinese government has talked for years about getting the debt problem under control but has always wavered at any sign of significant stress. The authorities keep signaling that this year will be different — but if they do keep their resolve, expect the financial system to come under significant stress before things improve.
Editor's note: The 3 points were changed to clarify the interbank market squeeze is separate from the corruption crackdown.
Go deeper