U.S. sanctions Russians, Ukrainian separatists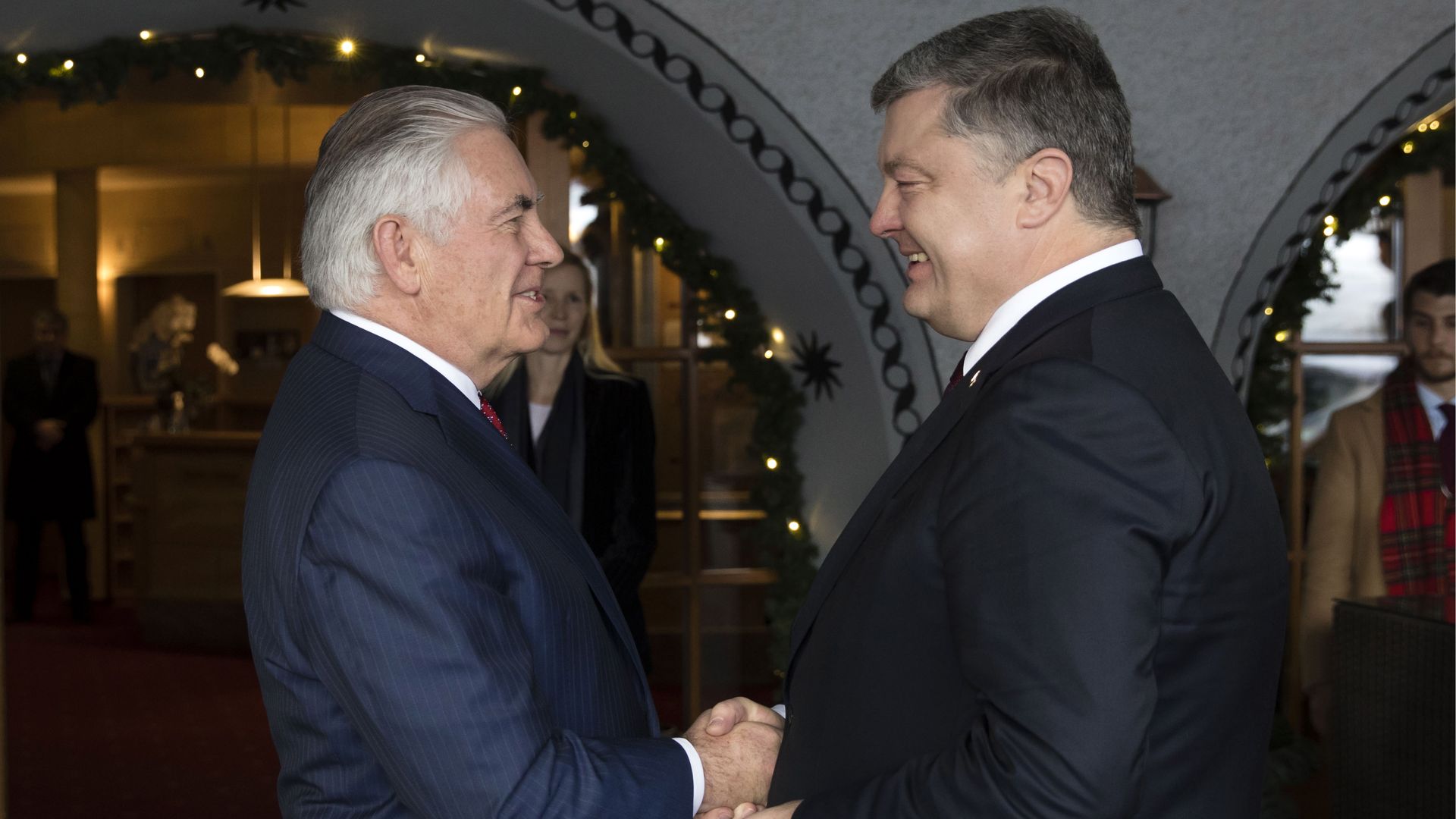 The U.S. Treasury Department is issuing sanctions on 21 people and 9 companies over Russia's actions in Ukraine and its annexation of Crimea, which the U.S. does not formally recognize, the AP reports.
What it means: This could ramp up tensions between the U.S. and Russia — U.S. Secretary of State Rex Tillerson met Friday with Ukraine's president in Switzerland just a month after the U.S. reportedly approved a lethal arms sale to Ukraine amidst the ongoing conflict last month.
Ukrainian separatists are sanctioned, including those in the Donetsk People's Republic and the Luhansk People's Republic, with the titles of minister of finance, trade, justice, and security.
Russia's deputy energy minister Andrey Cherezov, already under EU sanctions, is also targeted.
Go deeper