Trump's new China strategy appears more contentious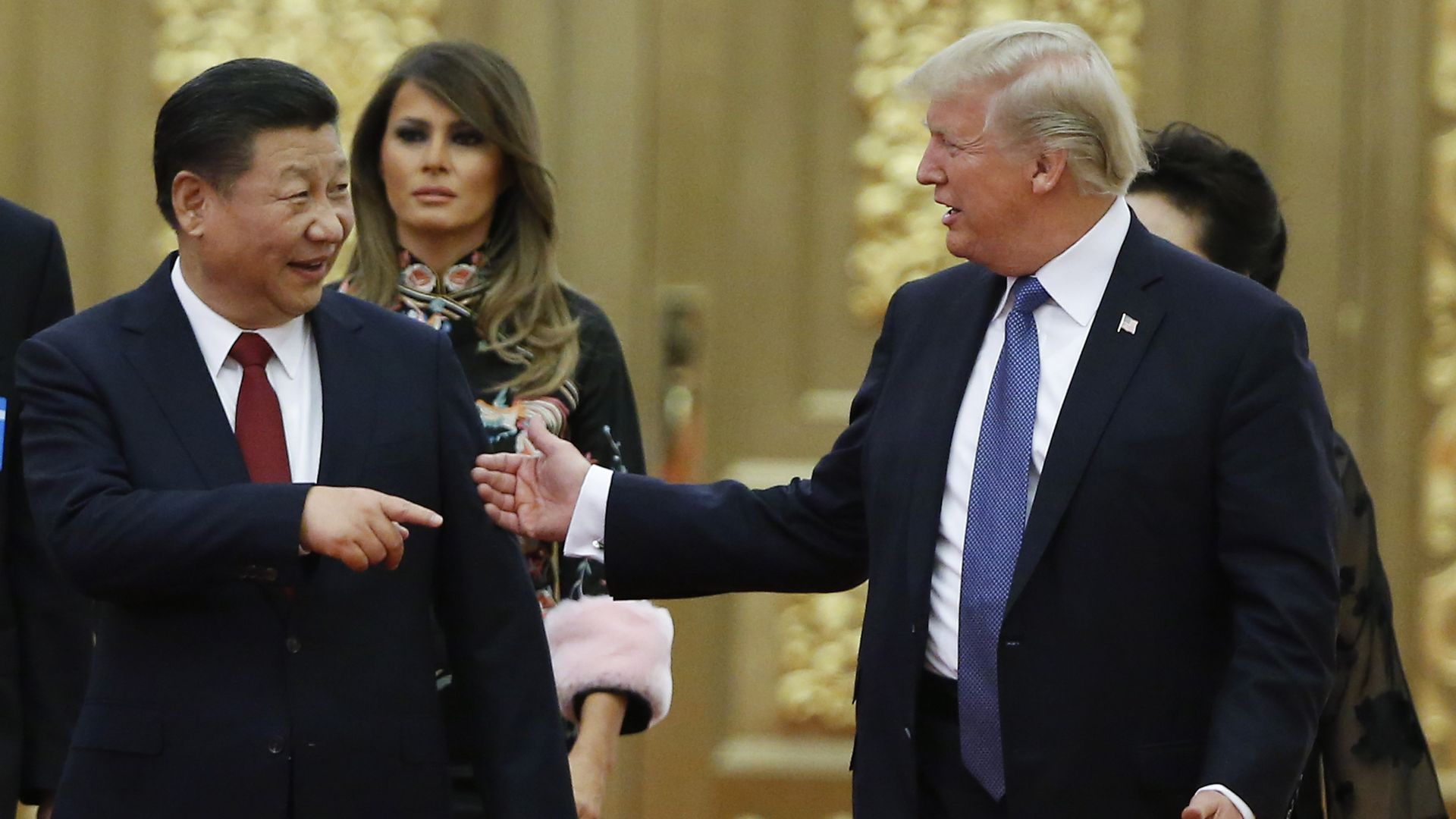 The Trump administration has released 3 key strategy documents in the last month that reframe America's view of China and may indicate there's an emerging approach that's more contentious.
Why it matters: The idea of engagement has underpinned the U.S.-China relationship for decades. Now the U.S. government appears to have declared engagement has failed.
What's happening: The more contentious approach can be seen via the National Security Strategy (NSS), the USTR annual report on China's WTO compliance, and the Pentagon's new National Defense Strategy (NDS).
Go deeper: Dan Rosen, founder of the Rhodium Group, has built his career on engagement with China. Earlier this week he wrote a remarkable essay examining "A Post-Engagement US-China Relationship?"
More: Read the full story here, which points to key quotes from each document.
Go deeper