Report: Trump ordered Mueller fired, then backed down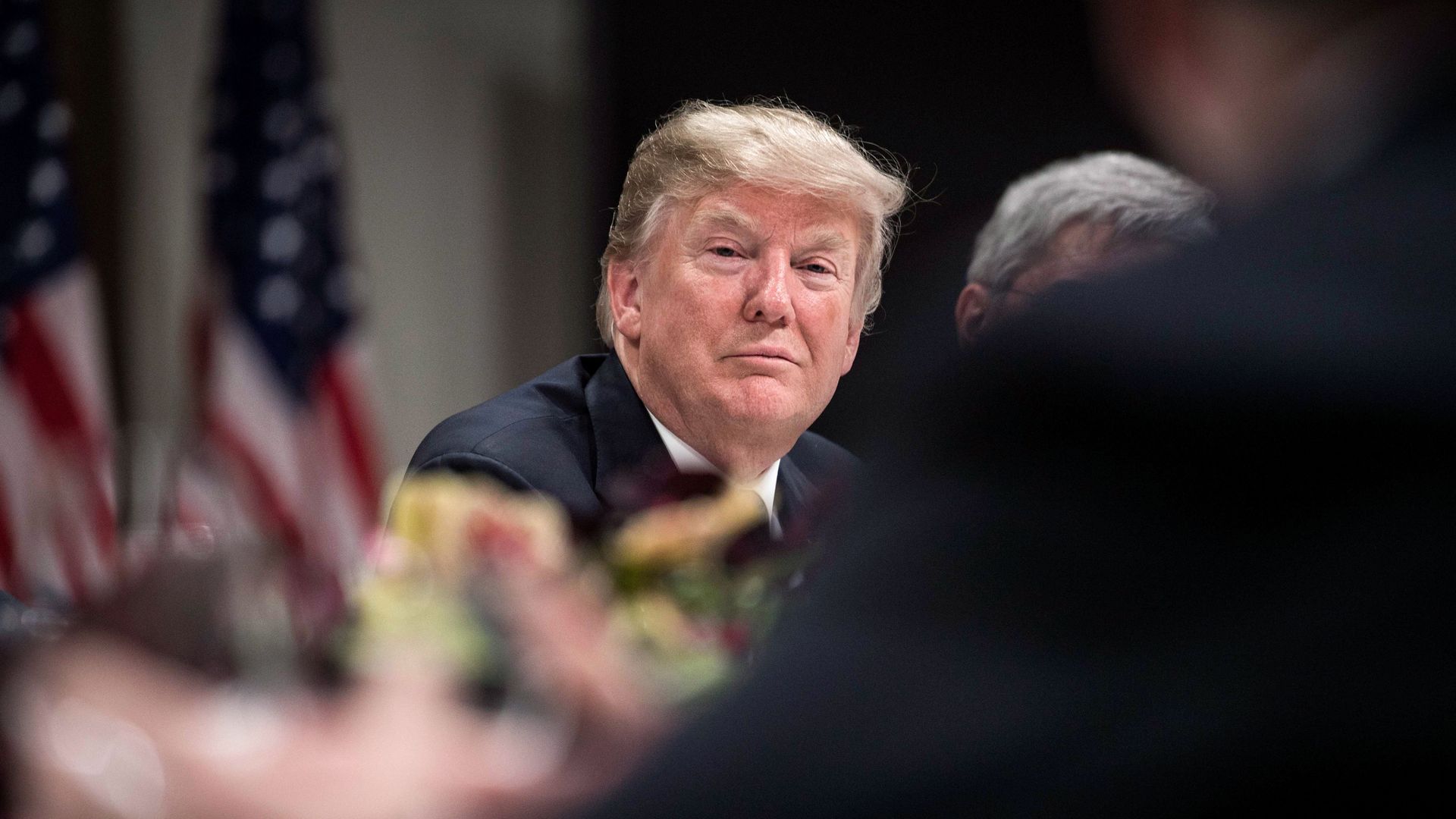 President Trump ordered the firing of Special Counsel Robert Mueller last June, reversing course after White House Counsel Don McGahn threatened to resign, the NY Times' Michael Schmidt and Maggie Haberman report.
Why it matters: "The West Wing confrontation marks the first time Mr. Trump is known to have tried to fire the special counsel. Mr. Mueller learned about the episode in recent months as his investigators interviewed current and former senior White House officials in his inquiry into whether the president obstructed justice," per the Times.
Trump's justification for ordering him fired
Trump cited a "dispute years ago over fees at Trump National golf club."
The fact that he was working at the same law firm that "previously represented the president's son-in-law, Jared Kushner."
The fact that Mueller had interviewed to be FBI director shortly before being appointed special counsel.
Two big things
McGahn told senior officials that firing Mueller would be "catastrophic" for Trump's presidency and raise questions about obstruction of justice, per the Times.
"Another option that Mr. Trump considered in discussions with his advisers was dismissing the deputy attorney general, Rod J. Rosenstein, and elevating the department's No. 3 official, Rachel Brand, to oversee Mr. Mueller. "
Mini timeline
May 9: Trump fires Comey
May 17: Rosenstein appoints Mueller special counsel
June: Trump orders Mueller fired
Worth noting: The Washington Post reported on June 14 that Mueller was investigating Trump for possible obstruction of justice.
Ty Cobb, Trump's White House lawyer, declined to comment for the Times' story.
Go deeper