Trump administration to ask for big defense spending increase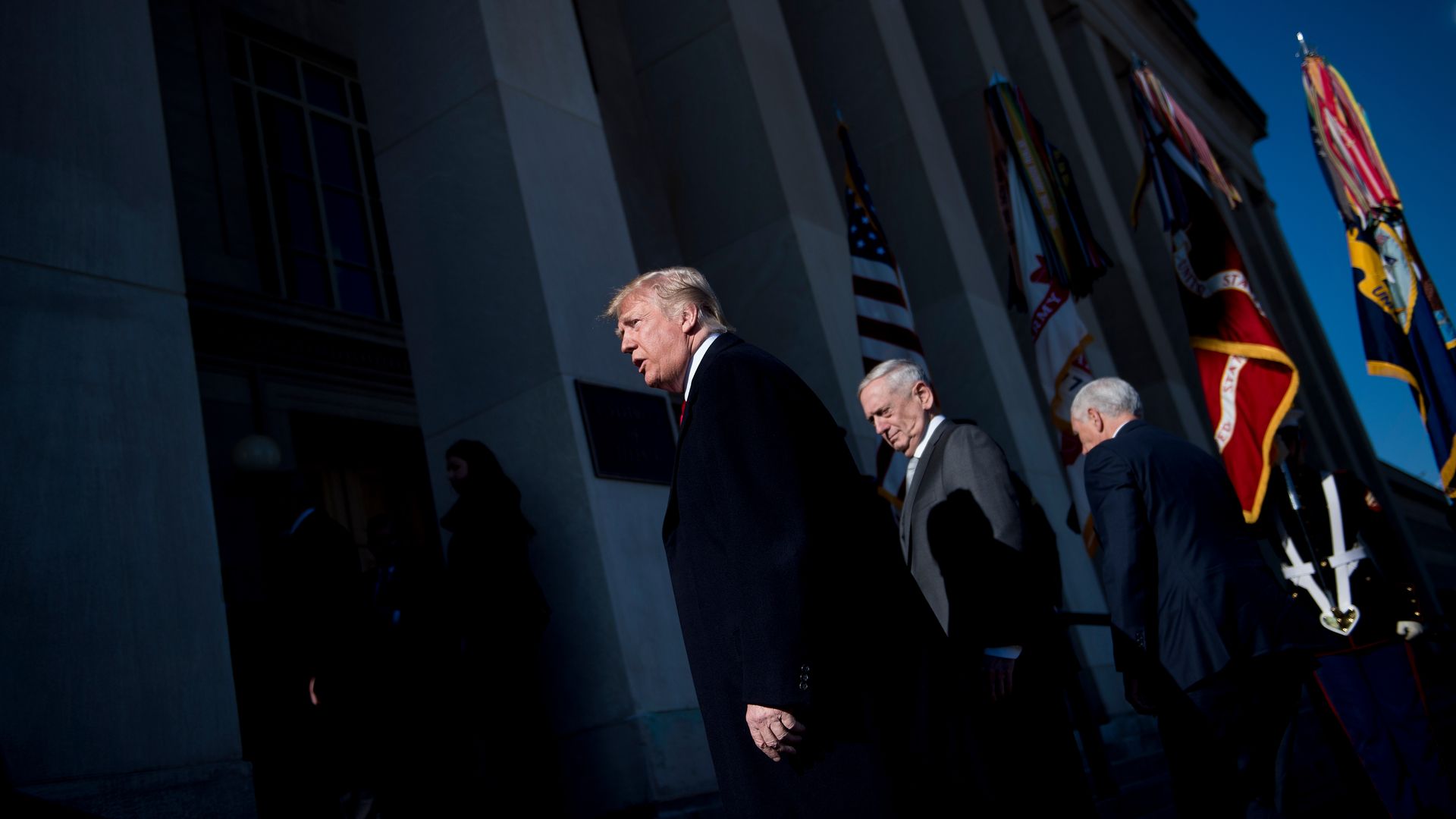 The Trump administration is expected to ask for a major increase of $716 billion in defense spending next month in its proposal for the 2019 budget, officials tell The Washington Post. That's an increase by more than 7% over the 2018 budget, which still hasn't made its way through Congress to passage.
Why it matters: U.S. Defense Secretary Jim Mattis said last week that spending caps and continuing resolutions get in the way of the military's ability to shift spending around to appropriately match defense priorities. But the DoD just released its national defense strategy, which shifts the country's priorities to countering China and Russia instead of terrorism.
Between the lines: OMB Director Mick Mulvaney reportedly expressed concern that this proposal may scare off deficit hawks, especially following the increase in the deficit the tax code overhaul of last year is expected to cause. Todd Harrison, director of defense budget analysis at CSIS, told the Post "If this is the number, then the battle between Mattis and Mulvaney is over and Mattis won."
Meghan Burris, OMB Press Secretary, said "there is absolutely no daylight between Dir. Mulvaney and Sec. Mattis."
Chris Sherwood, DoD Spokesman, said: "We have nothing to provide prior to the DOD FY19 budget roll out."
Go deeper: The DoD's new priorities … How stop-and-start funding impacts the Pentagon
This has been updated with OMB comment.
Go deeper