Updated Apr 27, 2018 -

World
How North Korean diplomacy fails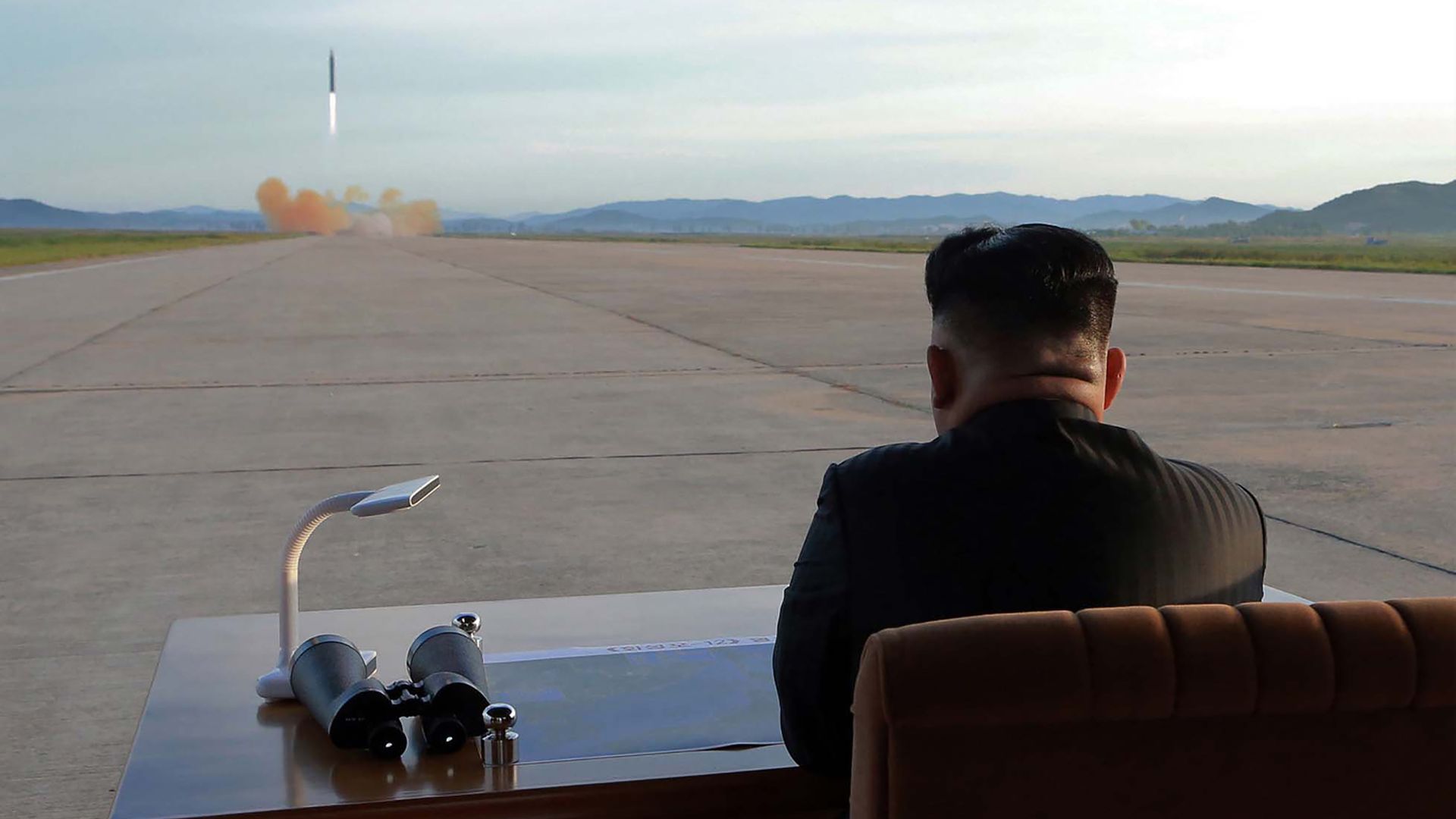 After a historic face-to-face meeting, North Korea's Kim Jong-un and South Korea's Moon Jae-in announced their intention to move towards a peace deal between their two countries, which have technically been at war since the 1950s.
But there's reason for skepticism: The diplomatic history shows that apparent breakthroughs and shows of good will have proved fleeting. Peace would have to be accompanied by denuclearization, something Pyongyang has repeatedly declined to follow through on.
The diplomatic history
1985-1992: North Korea agrees to the nuclear Nonproliferation Treaty (NPT) but doesn't abide by a safeguards agreement with the International Atomic Energy Agency (IAEA).
How it falls apart: The U.S. sanctions two entities in North Korea.
1993: After finding discrepancies in North Korea's declaration of its nuclear materials, the IAEA requests to inspect sites in North Korea, which Pyongyang refuses.
How it falls apart: Pyongyang threatens to withdraw from the NPT.
1994: The U.S. and North Korea hammer out the "Agreed Framework." This halts North Korea's decision to withdraw from the NPT and freezes its nuclear program in exchange for energy aid.
How it falls apart: In 2002 the framework falls apart, with alleged violations from both countries.
2003: Six-party talks between North Korea, South Korea, China, the U.S., Japan, and Russia begin, and last for 6 rounds. They lead to an agreement in 2005 about the North's potential denuclearization, re-joining the NPT, and maintaining a civilian nuclear program.
How it falls apart: The U.S. also adds in some economic measures, and when North Korea requests these be eased the deal breaks down.
2007-2009: The parties work on crafting steps to implement the prior agreement, including a proposal from the U.S. about site inspection in North Korea.
How it falls apart: North Korea opposes that pitch and announces it will restart its processing plant. Pyongyang launches a Taepo Dong-2 three-stage rocket, which the UN calls a violation of one of its resolutions. North Korea announces it will no longer participate in talks.
2010: North Korea suggests talks on implementing a peace treaty in place of the ceasefire that followed the Korean War.
How it falls apart: Pyongyang threatens war with South Korea after Seoul says it would invade the North if it threatens a nuclear strike.
A South Korea patrol ship sinks and the Joint Civilian-Military Investigation Group (JIG) concludes the North is responsible. The U.S. and South Korea conduct joint military exercises as a show of force in response. The U.S. increases financial sanctions.
North Korea announces it has a facility with 2,000 centrifuges to enrich uranium and fires artillery at a South Korean island.
2012: After meeting with the U.S. in 2011 for the first time in 2 years, North Korea announces it will stop uranium enrichment, allow in IAEA inspectors, and hold a moratorium on nuclear and long-range missile tests.
How it falls apart: North Korea announces it will launch a satellite, which the U.S. says would violate the agreement. The U.S. suspends food aid delivery to the North. North Korea reveals six ICBMs, although experts say they may be fakes. North Korea launches a long-range rocket.
2018: South Korea says it is willing to talk with the North after Kim Jong-un suggests coordinating for the Olympics. The U.S. and South Korea postpone joint military exercises. Kim and Moon meet face-to-face.
The bottom line
All of the parties involved have expressed hope that this time is different, and it may be. But the history shows that tensions often ramp up just after an apparent breakthrough.
Go deeper