China's Davos-inspired fake news blitz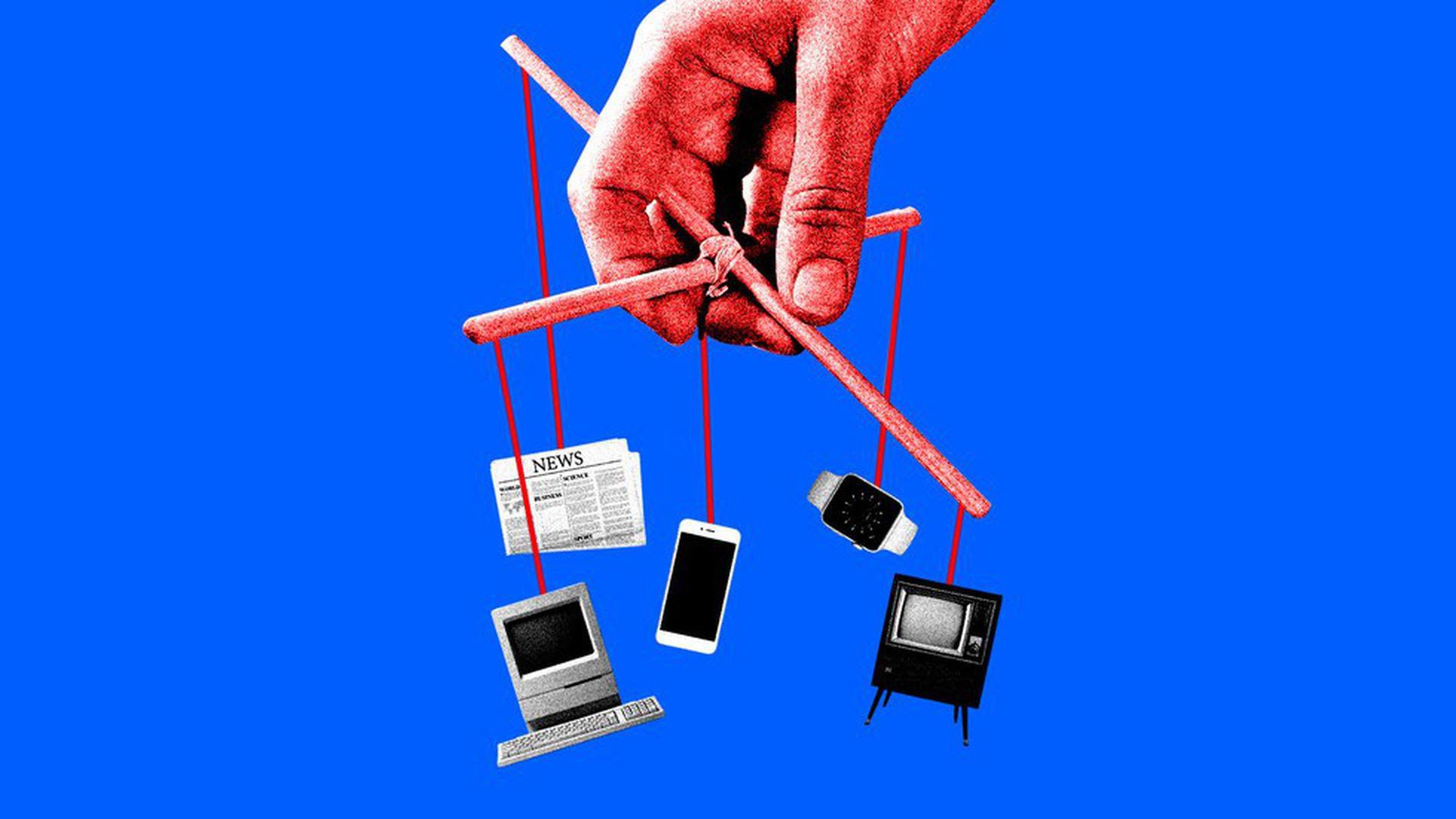 Official media has been in overdrive this week praising Xi's 2017 Davos speech and contrasting the PRC's vision for the world with President Trump's.
Buzz: The propaganda onslaught included a Xinhua commentary, "Shared future or America First," that claims that Davos took this year's theme "Creating a Shared Future in a Fractured World" from Xi's speeches last year about "building of a community with a shared future for mankind and achieving shared and win-win development."
China Daily also claimed the Davos theme developed from Xi's ideas, but Quartz alleges it has caught them fabricating this quote from Davos Mayor Tarzisius Caviezel: "What is important is that they did not just take one point out. The whole program was developed based on President Xi's important thoughts in his speech."
Caviezel's office told Quartz he never said that.
Why it matters: As Axios China discussed last week, the PRC wants to reshape the global order in ways that legitimize the Chinese political system and create more strategic advantages for the China.
My thought bubble: Beijing and its representatives are saying all the right things about globalization and free trade as they explicitly try to contrast Xi and the PRC with Trump and America. But this China Daily fake news is another reminder of the need to look past the propaganda and focus on the substance.
Go deeper