Weather Channel website completes series on climate change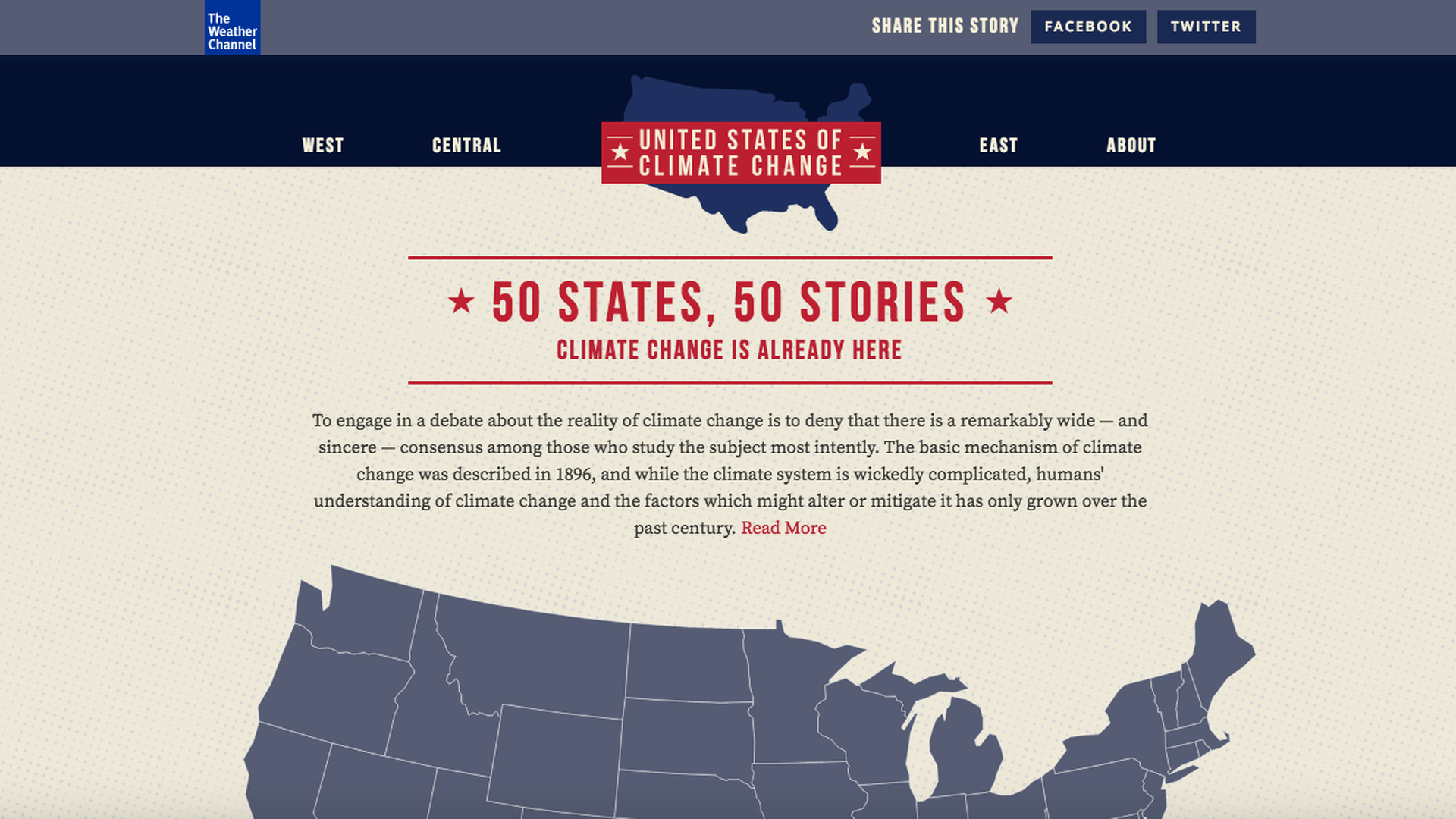 The Weather Channel website — which is owned by IBM and completely distinct from the Weather Channel TV network — is touting a just-completed series called "The United States of Climate Change" that investigates and highlights the impacts of climate change in all 50 states.
Why it matters: Information people consume about the weather can influence how they see climate change, recent data suggests. The move also comes as Trump continues to dismiss climate change as a problem.
Gritty details:
The Weather Channel website is marketing the project with the following sentence across its home page for the next 24 hours: "THERE IS NO CLIMATE CHANGE DEBATE."
The series, which was launched last April, doesn't focus on the science behind climate change. Instead, the stories show how "individuals, communities and businesses are responding to [climate] changes that are already happening."
Why now, per a statement from Greg Gilderman, editor-in-chief of weather.com:
"It's urgent in the time we live in because people across the U.S. are quietly living the impacts of climate change and the general public is searching for credible information on what is (but shouldn't be) a contentious subject," said Gilderman. "As for why today? We asked our meteorologists to let us know when there'd be a day when there wasn't a winter storm or one likely in the next few days, and today was our window to highlight this important issue."
One more thing: The website and The Weather Channel actual TV channel do coordinate closely during severe weather, according to a spokeswoman representing the website.
Go deeper