Trump to Palestinians: "respect has to be shown" to America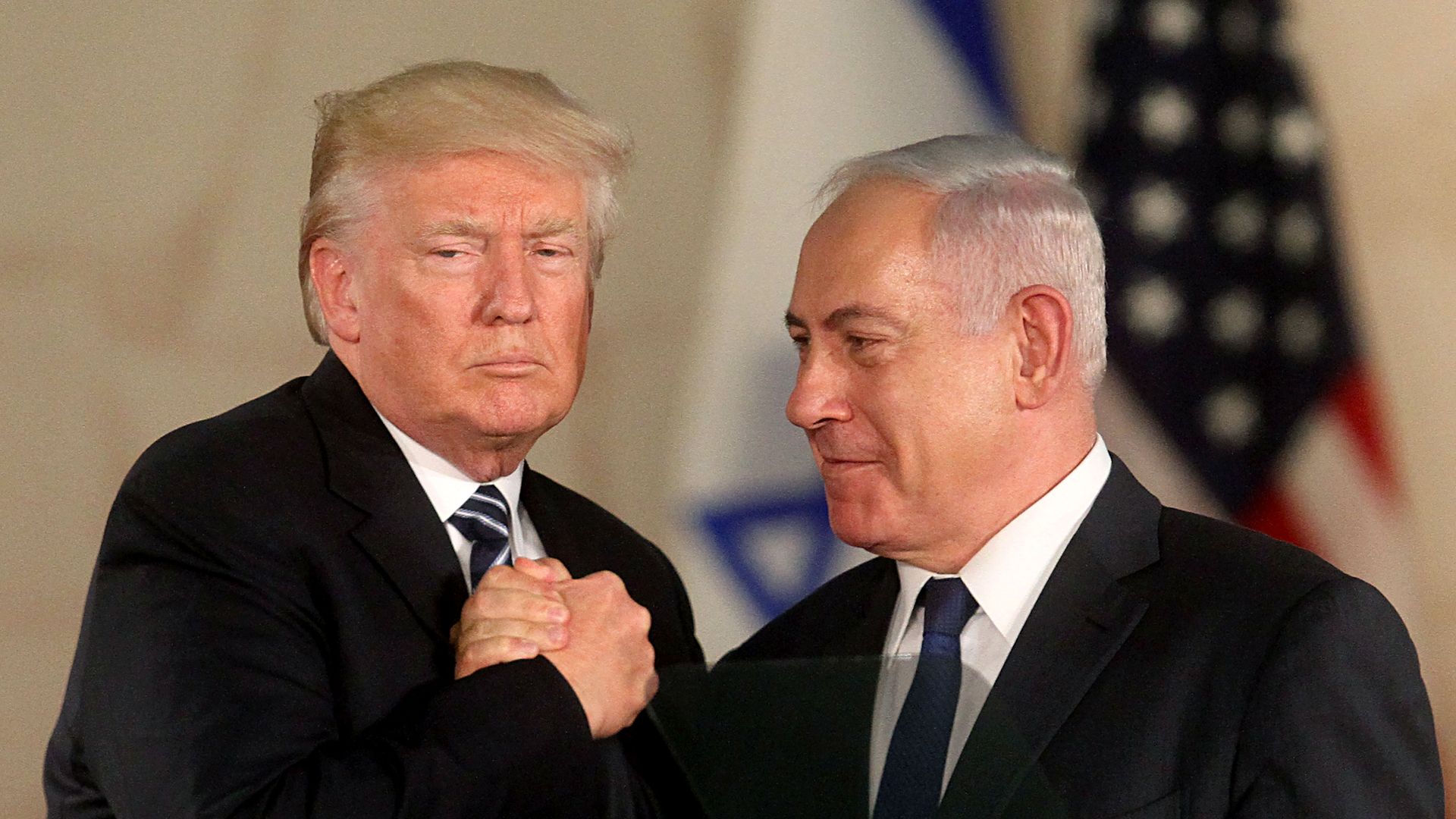 President Trump said Thursday "we'll see what happens with the peace process" in the Middle East, "but respect has to be shown to the U.S. or we're just not going anywhere."
Why it matters: Trump spoke seated next to Israeli Prime Minister Benjamin Netanyahu on the sidelines of the World Economic Forum in Davos, Switzerland.
What Trump is talking about: He said Palestinians "disrespected" the U.S. when they said they would not meet with Vice President Mike Pence on his Middle East trip in the last week. This comes after the U.S. announced it would recognize Jerusalem as the capital of Israel, which Palestinian Authority President Mahmoud Abbas said showed Trump was withdrawing the U.S. from the peace process.
Trump's conditions: He implied Thursday Palestinians they would need to come to the negotiating table if they wanted U.S. aid for the UN Relief and Works Agency reinstated. State Department Spokesperson Heather Nauert has said the reductions in aid were not meant as a punitive measure for the Palestinians.
Go deeper: World leaders who have warned against naming Jerusalem Israel's capital
Go deeper