North Korea calls for unification with South Korea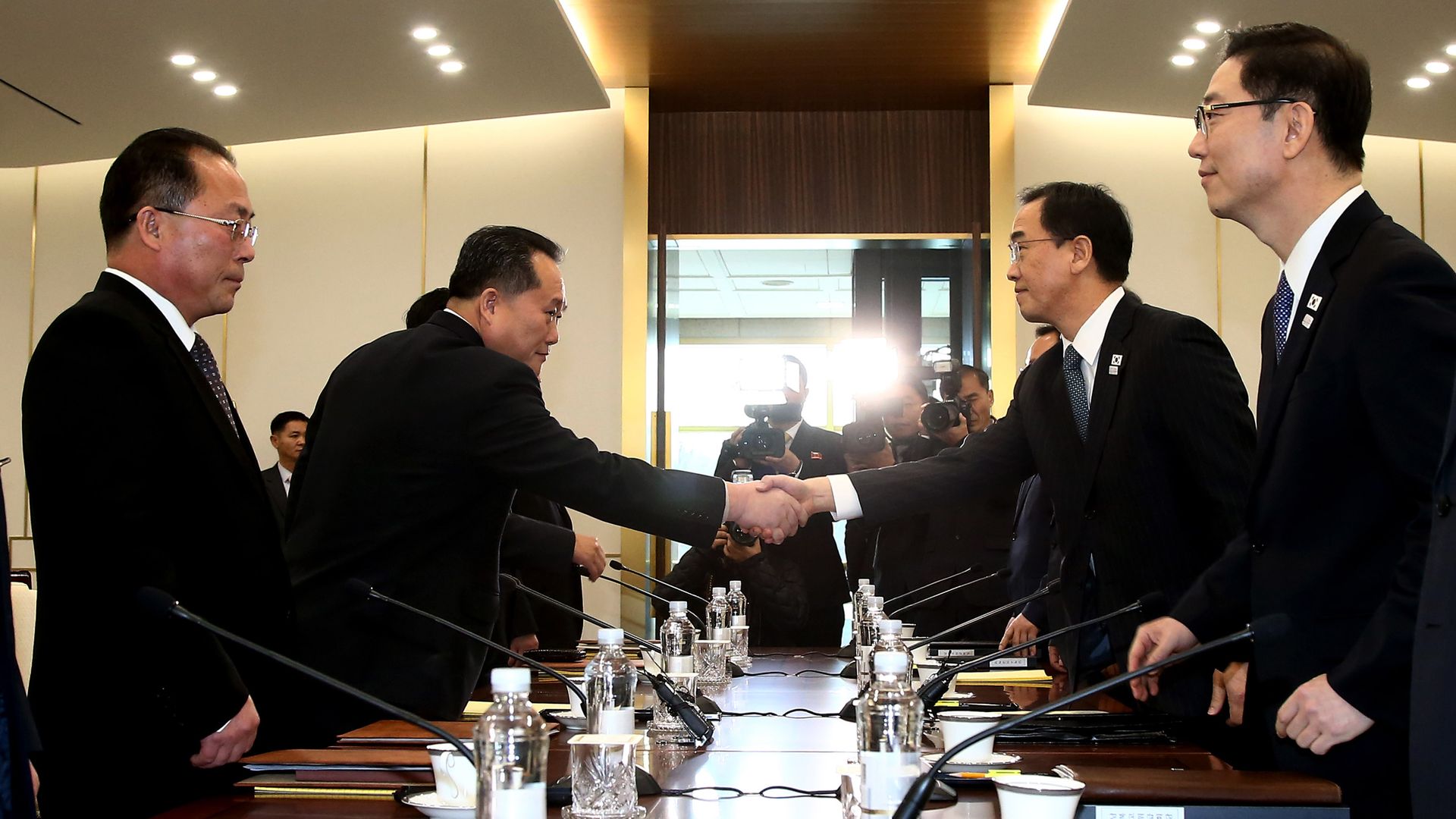 North Korea said all Koreans should "promote contact, travel, cooperation between North and South Korea" after a joint meeting of government and political parties, Reuters reports. It also called for a reduction in military tensions between the two countries.
Context: South Korean president Moon Jae-in campaigned on reducing tensions with North Korea, and has been a supporter of talks. This comes just after the North reopened its phone line with the South and held high level talks for the first time in about two years.
The North will be walking with the South at the Olympics this year in a highly symbolic display of unity.
Although past engagements in the Olympics have seemed to be positive diplomatic steps, violence has often resulted instead with little tangible diplomatic progress.
Any form of provocation at this time could make the reunification pitch fall apart.
How sanctions may play into this move:
The international community and the U.S. have been applying pressure to the North with sanctions that may have pressured it to seek less isolation and reach out to the South.
Quick history: North Korea and South Korea divided from one another after World War II and the U.S. and Russia occupied parts of the peninsula, separated by the 38th parallel and the Demilitarized Zone (DMZ).
Relations between the South and North have been tense for more than 60 years now — the North has had artillery pointed at Seoul, and Seoul has participated in joint military drills with the U.S., which the North sees as a threat, for example.
In 1972 the North and South met to discuss potential reunification, but those talks fell apart. This happened again in 1990, 2000, and 2007.
According to the 2017 Unification Perception Survey from Seoul National University Institute for Peace, 2.3% of South Koreans think unification is possible, The Conversation reports.
The U.S. factor: North Korea said it would "smash" all obstacles in the way of unification with the South, including joint U.S.-South Korea military drills.
What that means: That's a potential threat to the U.S., but the North has issued empty threats before.
Go deeper