Merkel warns against isolationism in Davos speech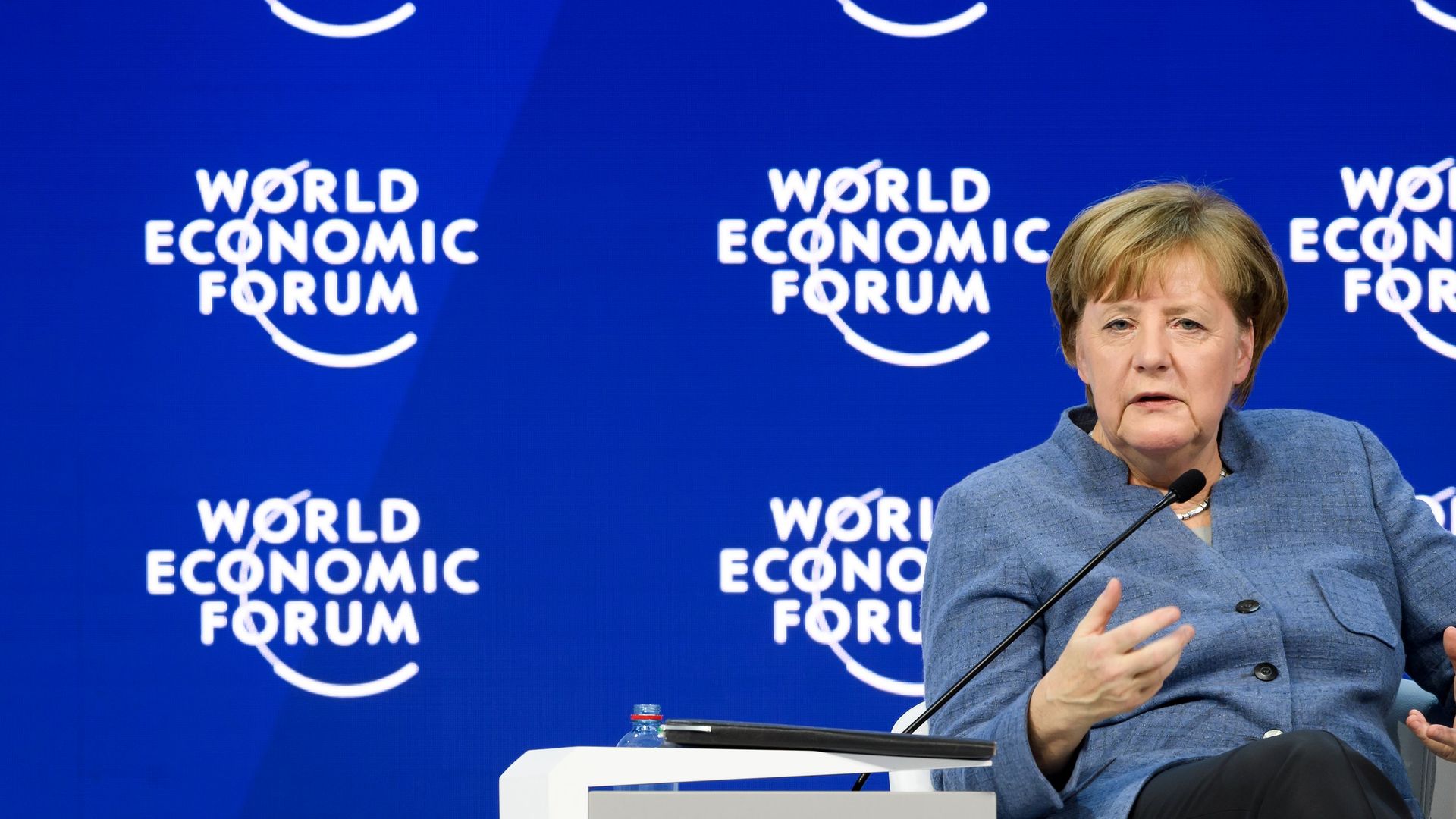 German Chancellor Angela Merkel gave a speech to the World Economic Forum in Davos, saying: "If we are of the opinion that things are simply not fair, that there is no reciprocity, then we have to seek multilateral answers, and not pursue a unilateral protectionist course where we isolate ourselves."
Why it matters: Merkel appeared to be directing her comments at the "America First" policies of President Donald Trump, as well as other populist leaders.
Other highlights:
Merkel attributed increased polarization in Germany to the Eurozone and migration crises, but reaffirmed her country's commitment to contributing on the world stage.
She reminded delegates that 2018 marks the 100th anniversary of WWI, and that the current generation must prove that they have "learned the lessons of history."
On economics, she said that the digital age creates good opportunities, but that policymakers need to help people who might get left behind.
Go deeper