U.K. regulator: Fox takeover of Sky News not in public interest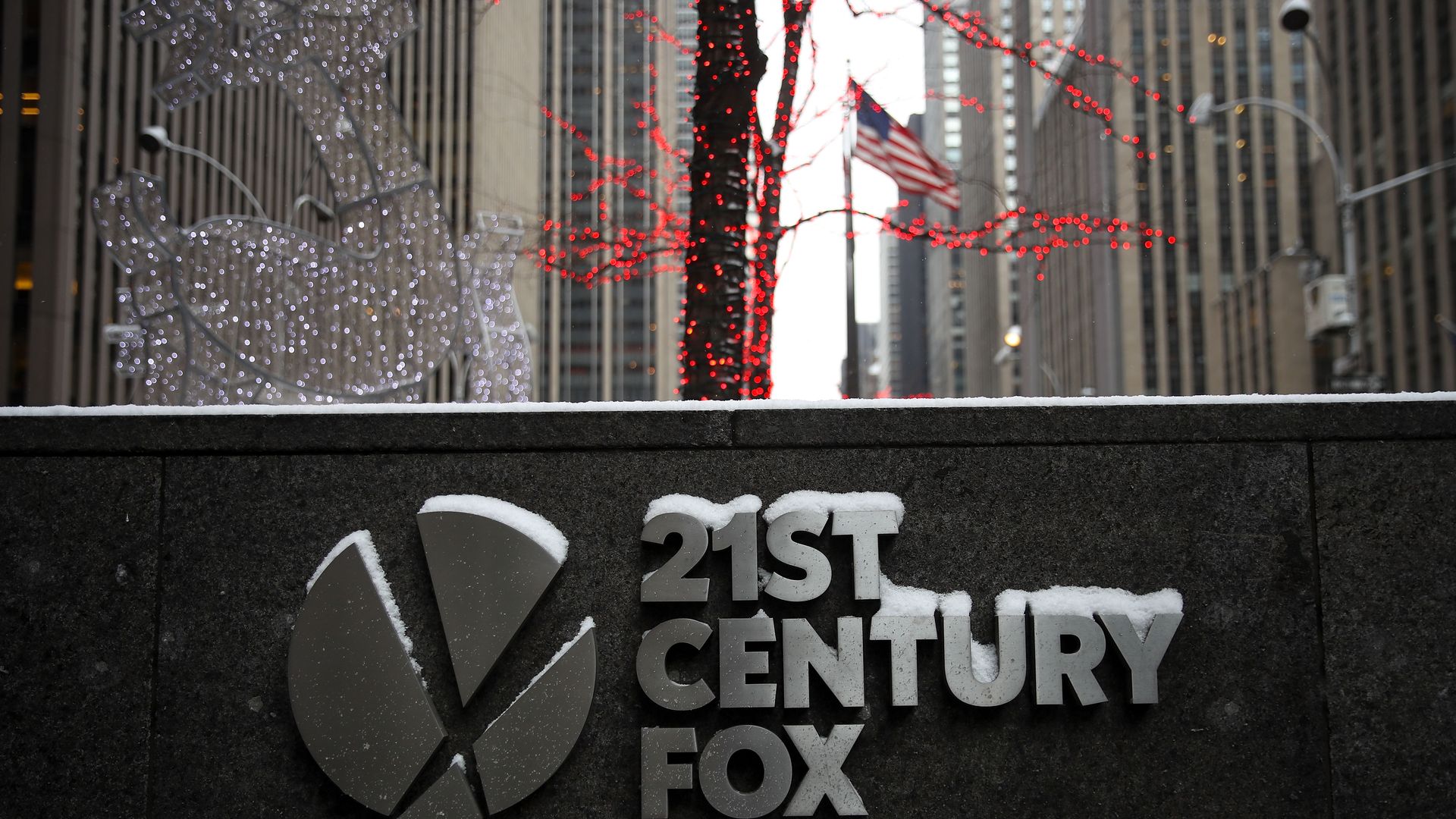 The U.K.'s competition regulator announced Tuesday that 21st Century Fox's $15 billion bid to take a majority stake in Britain's Sky News was not in the public's best interest due to media plurality concerns, making a rejection of the bid likely.
Why it matters: U.K. regulators have been investigating this deal, and have been putting off an official response, for months. For a long time, sources at Fox thought the deal would go through, giving the new potential owner of Fox's international assets, Walt Disney Co. majority ownership of Sky's broadcast and streaming platforms.
Regulators say the recommendation is "not because of a lack of a genuine commitment to meeting broadcasting standards in the U.K.," which is significant, given that there were concerns about whether Fox would be considered "fit and proper" owners of Sky as the network battled sexual harassment and editorial scandals in the U.S.
They did however, note that while there were issues with the compliance arrangements at Fox News when it was broadcasting its unedited simulcast international feed into the U.K., "this did not outweigh the detailed and effective policies and procedures that Fox has in place in relation to its U.K. focused channels."
Citing fair competition, the Secretary of State for Digital, Culture, Media and Sport, the Competition and Markets Authority (CMA) said the deal would give the Murdoch Family Trust (MFT) "too much control" over news providers in the U.K. and therefore "too much influence over public opinion and the political agenda."
Murdoch-owned news outlets in the UK currently reach nearly a third of U.K.'s population, regulators argue, "and have a combined share of the public's news consumption that is significantly greater than all other news providers, except the BBC and ITN."
Executives have previously said that Fox's takeover bid of Sky, regardless of outcome, would not affect its potential merger with Disney.
What's next? The CMA will take comments and will consider them before the its report is finalized and provided to the Secretary of State for Digital, Culture, Media and Sport by May 1, 2018, when he will make the final decision on the proposed deal.
Go deeper