Sessions orders investigation into FBI officials' texts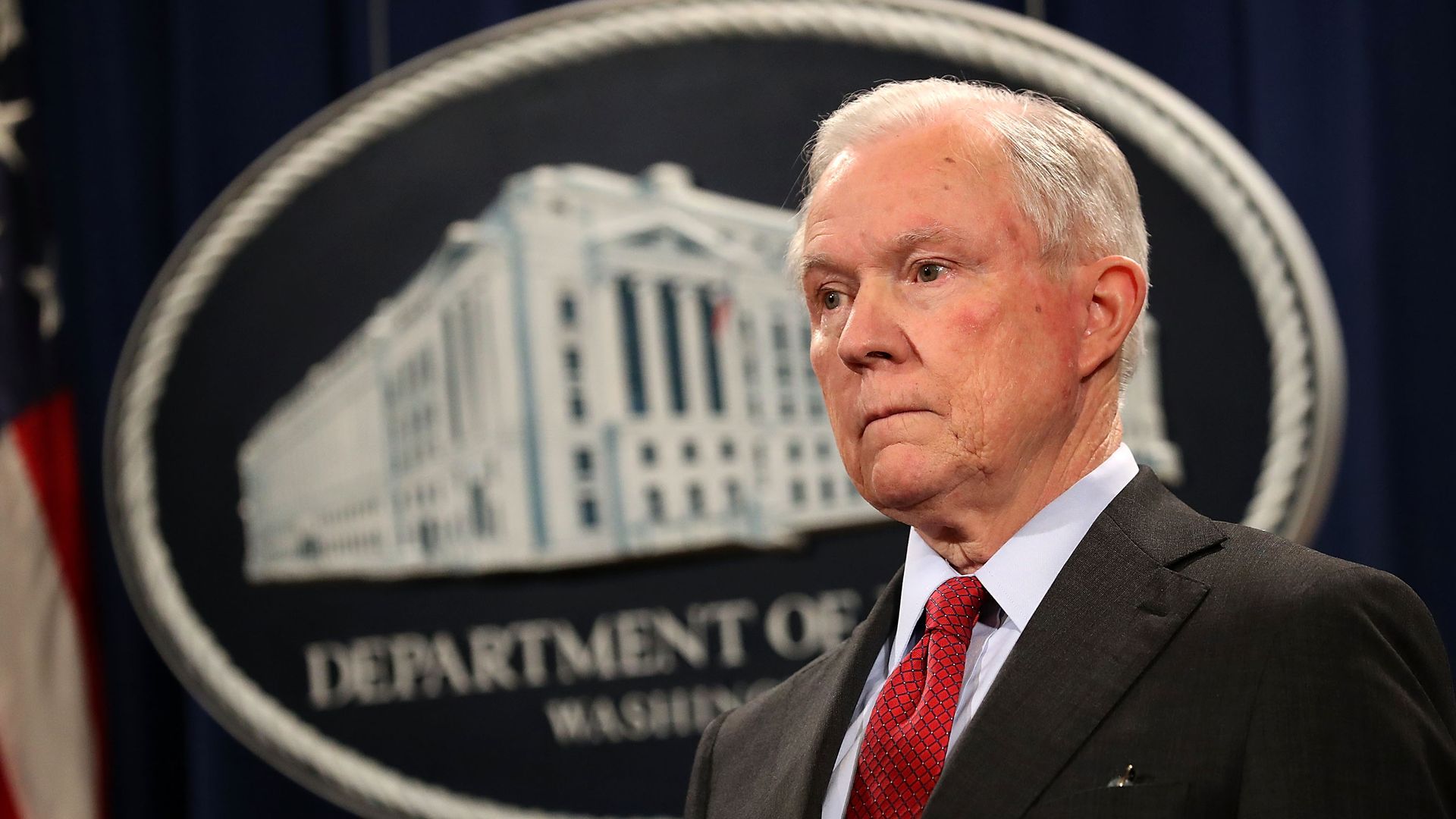 Attorney General Jeff Sessions has ordered an investigation into anti-Trump text messages sent between two FBI officials, per Reuters.
Go deeper: President Trump tweeted that the texts between FBI agent Peter Strzok and FBI lawyer Lisa Page, some of which have not been turned over as they were not retained by the FBI, are "one of the biggest stories in a long time." Republicans have pointed to the texts as reason to doubt the FBI's investigation of President Trump. We learned in December that the two texted negatively about Democrats, too.
Go deeper