Schumer: Border wall offer "off the table"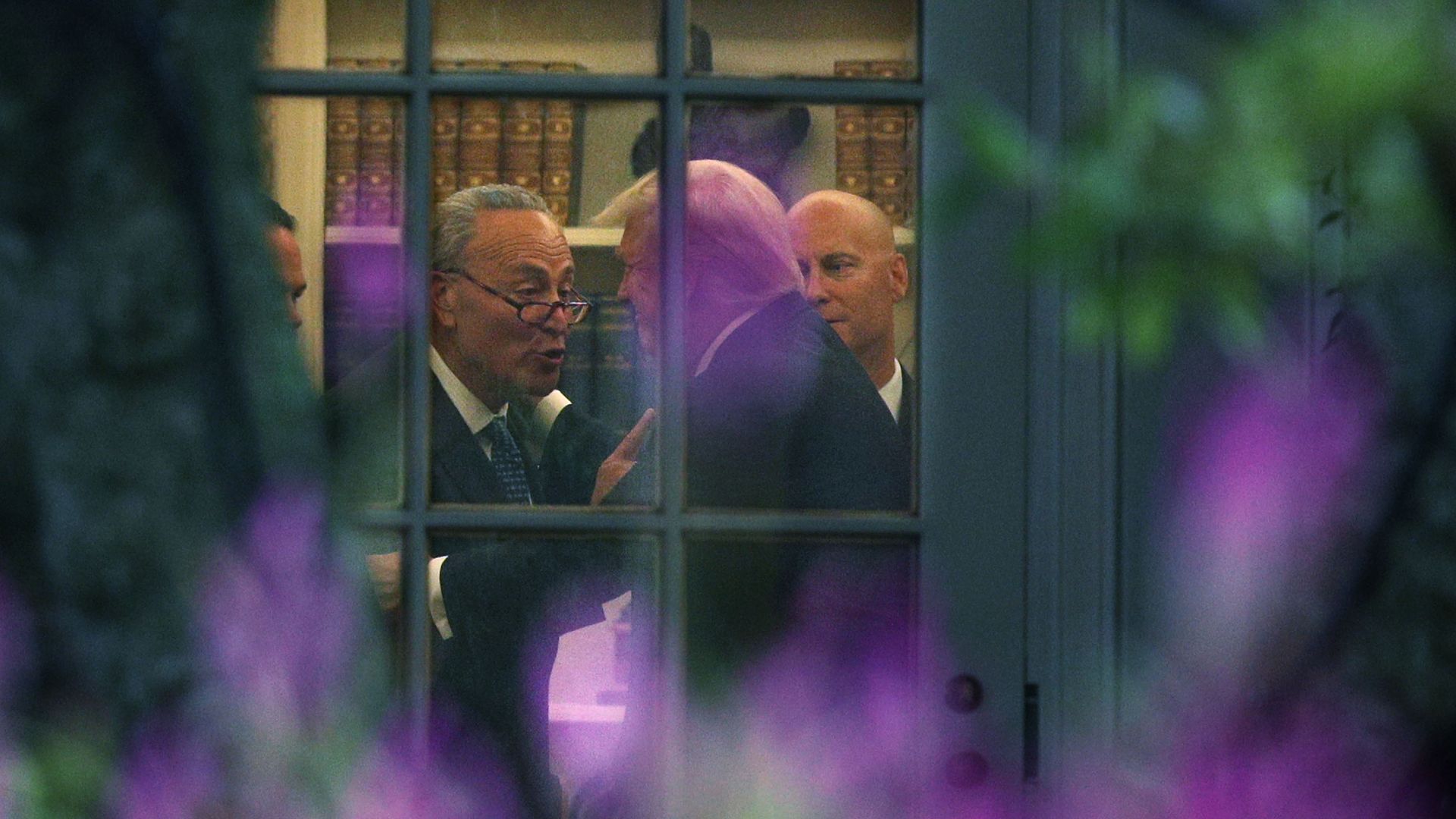 Senate Minority Leader Chuck Schumer on Tuesday walked back an offer to discuss funding for the construction of President Trump's border wall.
The backdrop: This comes as Schumer is facing backlash from liberals and activists after some Senate Democrats voted on Monday to reopen the government instead of pushing harder for an immigration deal for DACA recipients as part of the agreement. Schumer's withdrawal of the offer was first reported by Politico.
Senate Majority Leader Mitch McConnell (R-Ky.) has recently promised to introduce a stand-alone immigration bill. But Senate aides and sources closely involved told Axios' Stef Kight that reaching an agreement to secure protections for DREAMers and a long-term budget spending plan by Feb. 8 looks almost impossible.
Per the Washington Post, Republican Sens. John Cornyn and David Perdue disclosed Tuesday that Schumer and Trump had discussed a $25 billion package to fund security measures along the U.S.-Mexico border.
Go deeper: Axios' Stef Kight on why a DACA deal looks hard to reach.
Go deeper