Millennials believe their own financial stereotypes. They're wrong.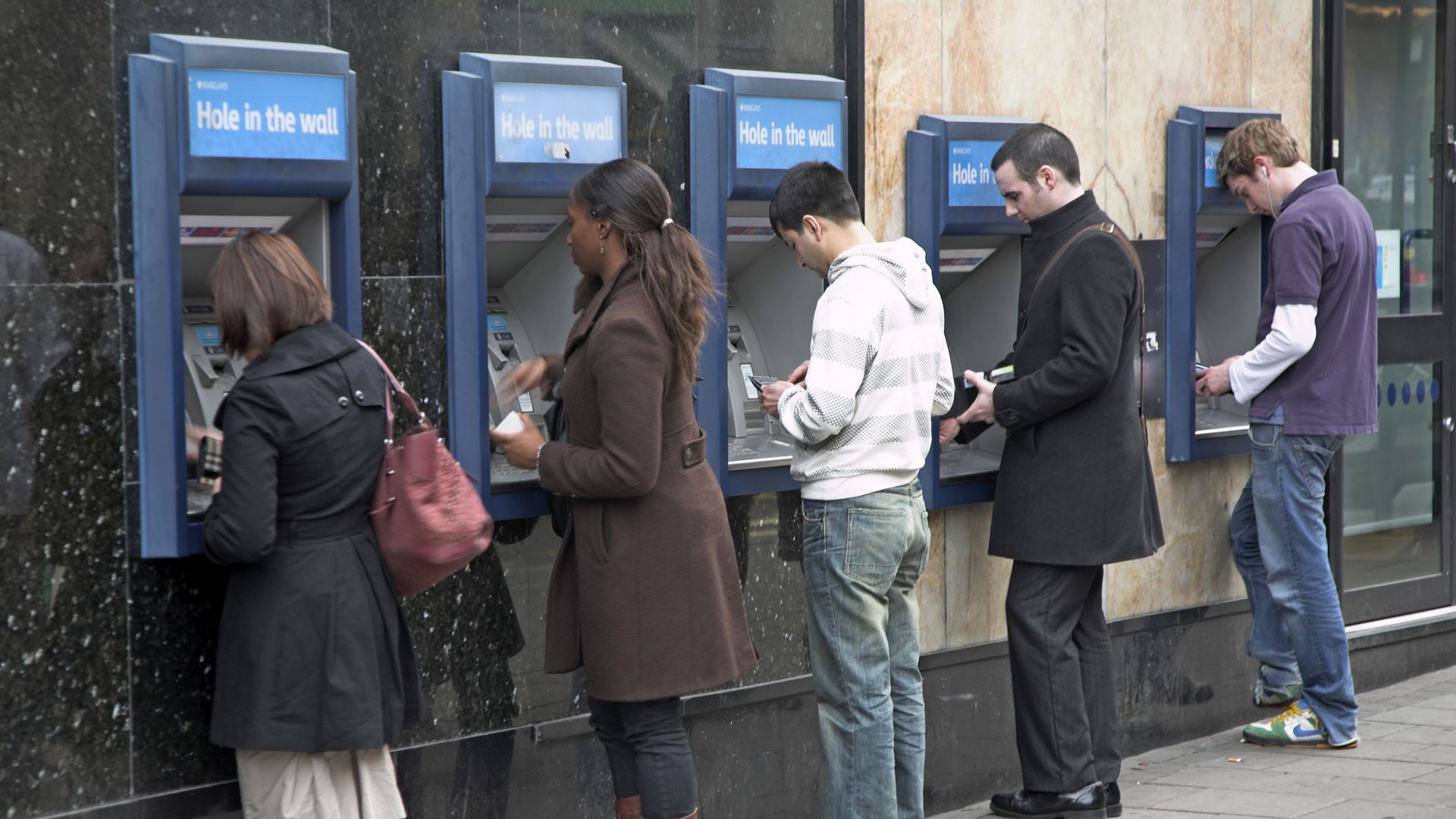 Millennials are exercising good money habits as diligently as the generations of the past by almost every metric, per a new Bank of America report.
The big picture: Despite doomsday forecasts for millennials' financial future, members of America's largest generation — defined as those ages 23 to 37 in 2017 for the purposes of this report — are saving and budgeting at the same, or higher, rates as their parents and grandparents.
Savings and budgets
59% of millennials feel financially secure, as opposed to 54% of Generation X and 63% of baby boomers.
63% save money, compared to 64% of Gen-Xers and 75% of baby boomers. And 47% have $15,000 or more saved.
54% are budgeting, compared to 54% of Gen-Xers and 57% of baby boomers. And 73% consistently stick to a monthly budget.
57% have a savings goal, a rate much higher than the 42% of Gen-Xers and baby boomers who have such goals.
Their top savings priorities are emergency funds (64%), retirement (49%) and to buy a house (33%).
Financial stressors
Millennials believe negative stereotypes about their generation's ability to save money and plan for the future.

73% say their generation "overspends on unnecessary indulgences."
75% say they "overspend compared to other generations."
64% say their generation "is not good at managing money," despite maintaining the same rates of saving and budgeting as older Americans.

35% are worried they're not saving enough.
21% fear they'll be ill-prepared for retirement.
20% are concerned about being able to afford a house.
17% are burdened by student loans.
Future of work
Millennials are more likely to ask for raises than their parents or grandparents, 80% of those who ask for raises get them.
46% asked for a raise in the last two years, compared to 36% of Gen-Xers and 39% of baby boomers who did the same.
26% say they are part of the gig economy, and that ticks up to 34% when considering just younger millennials.
23% expect to work eight or more jobs throughout the course of their careers.
Methodology: Bank of America surveyed 1,500 respondents, ages 18 to 71, in English and Spanish.
Go deeper