Updated Jan 23, 2018 -

World
The world's worst humanitarian crisis, by the numbers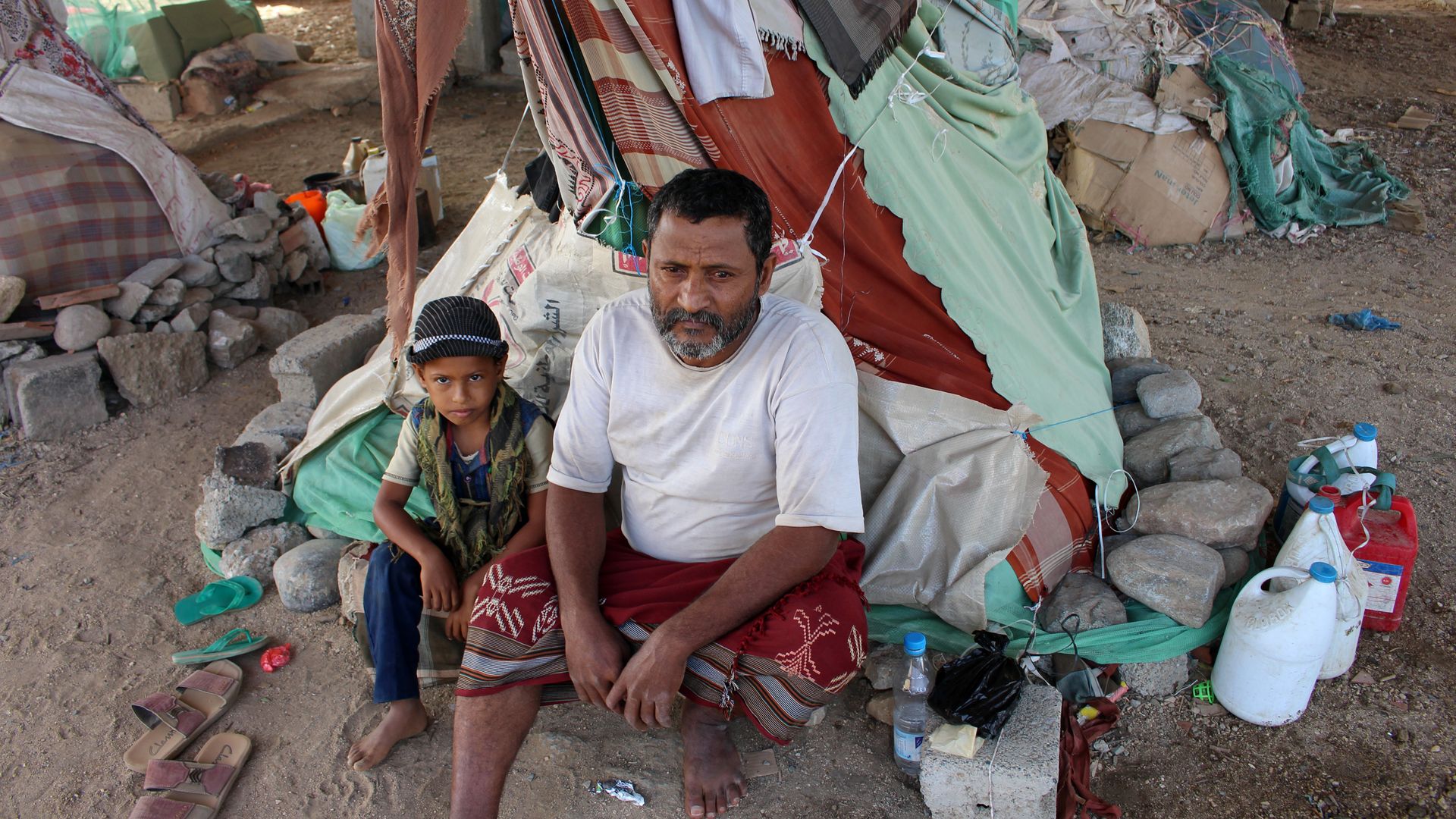 Warfare, severe food shortages and disease are devastating Yemen, already one of the world's poorest countries. The U.N. has called the situation the "largest humanitarian crisis in the world," and U.N. Ambassador Nikki Haley said recently that "no one should ever have to live the way the people of Yemen are living."
Why it matters: The U.N. estimates that more than 22 million Yemenis are in need of humanitarian assistance. The population of Yemen is 27 million.
By the numbers
How we got here
Yemen is nearing its third year of war between two factions: Houthi rebel forces and a Saudi-led coalition which supports President Abdrabbuh Mansour Hadi.
Former president Ali Abdullah Saleh, who was killed last year, relinquished his office to Hadi in 2011. Houthi rebels eventually "took advantage of the new president's weakness," after Hadi struggled with several problems in office.
Hadi fled the country in 2015, leading the Saudis and other Sunni Arab nations to begin "an air campaign aimed at restoring Mr. Hadi's government."
Go deeper