FCC commissioner: Regulations not the answer to Big Tech's power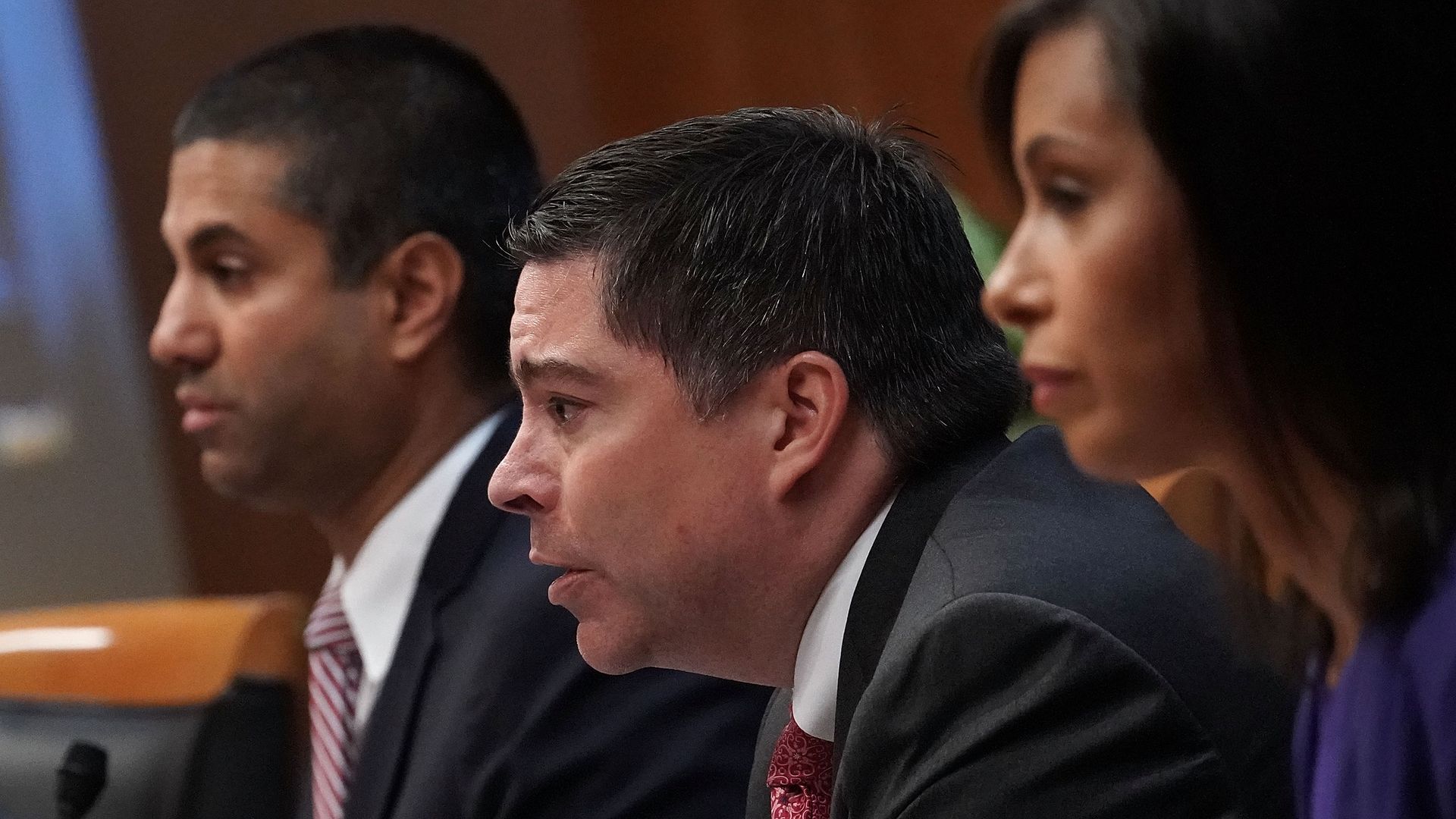 One of the Federal Communications Commission's Republican commissioners said Monday that regulators should not crack down on big tech companies like Facebook and Google.
Why it matters: Heavily-regulated internet service providers like AT&T and Verizon are increasingly trying to compete with Google and Facebook, which are not as regulated and together control the market for digital ads. The internet providers and web firms that rely on their services are often at odds in policy debates. For example, FCC Chairman Ajit Pai argued that web platforms are a greater threat to online freedom than internet service providers.
What he said: "I'm not interested in imposing like regulation on the edge community or the high technology community to create some kind of parity level" with internet providers, Michael O'Rielly told reporters. He suggested removing regulations for internet providers would put them on more even footing with the web firms.
The details:
He said he would "go the opposite direction and that's why I've been working pretty hard to remove barriers that no longer make any sense, and rules and regulations at the commission that no longer make any sense on, for lack of a better word, the legacy platforms that we oversee."
The FCC also doesn't have authority over Facebook, Google or any other web or "edge" service. O'Rielly said it's up to Congress to decide whether one regulator should oversee both those companies and the internet providers.
Go deeper