Report: Richest 1% cornered 82% of wealth created in 2017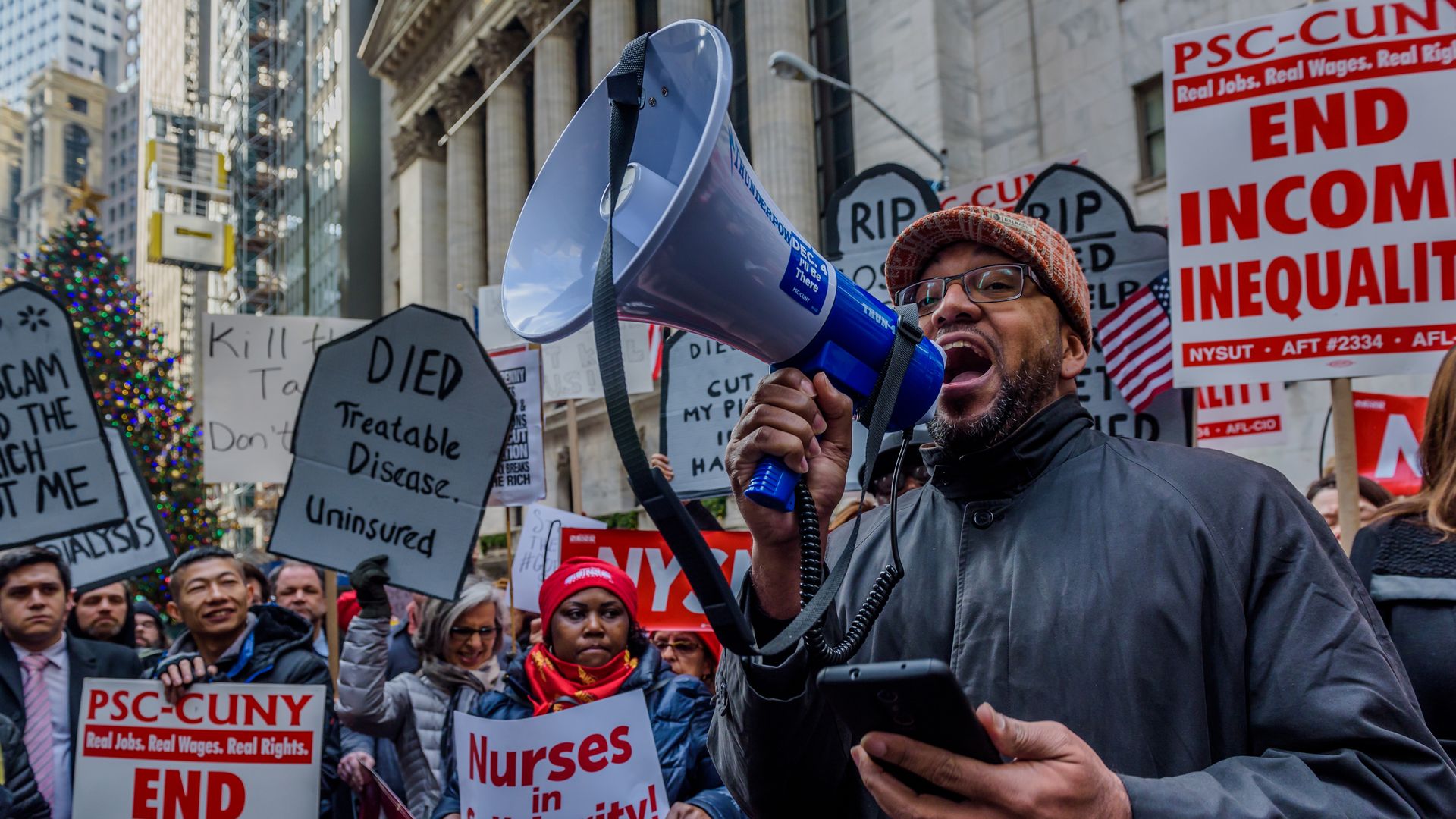 Last year saw a widening of the global inequality gap and the biggest increase of billionaires in history, according to a report from the anti-poverty charity Oxfam.
Why it matters: Billionaires grew their wealth by $762 billion in 12 months, an increase that Oxfam says could have ended "global extreme poverty" seven times over.
By the numbers:
82% of all wealth created last year went to the top 1%, while the bottom 50% saw no increase at all.
A billionaire was created every two days in 2017, bringing the total to 2,043.
Nine out of 10 billionaires are men.
42 people own the same wealth as the bottom 3.7 billion.
The three richest people in the U.S. own the same wealth as the bottom 50%.
Go deeper