Pope Francis apologizes to abuse victims, but defends Chilean bishop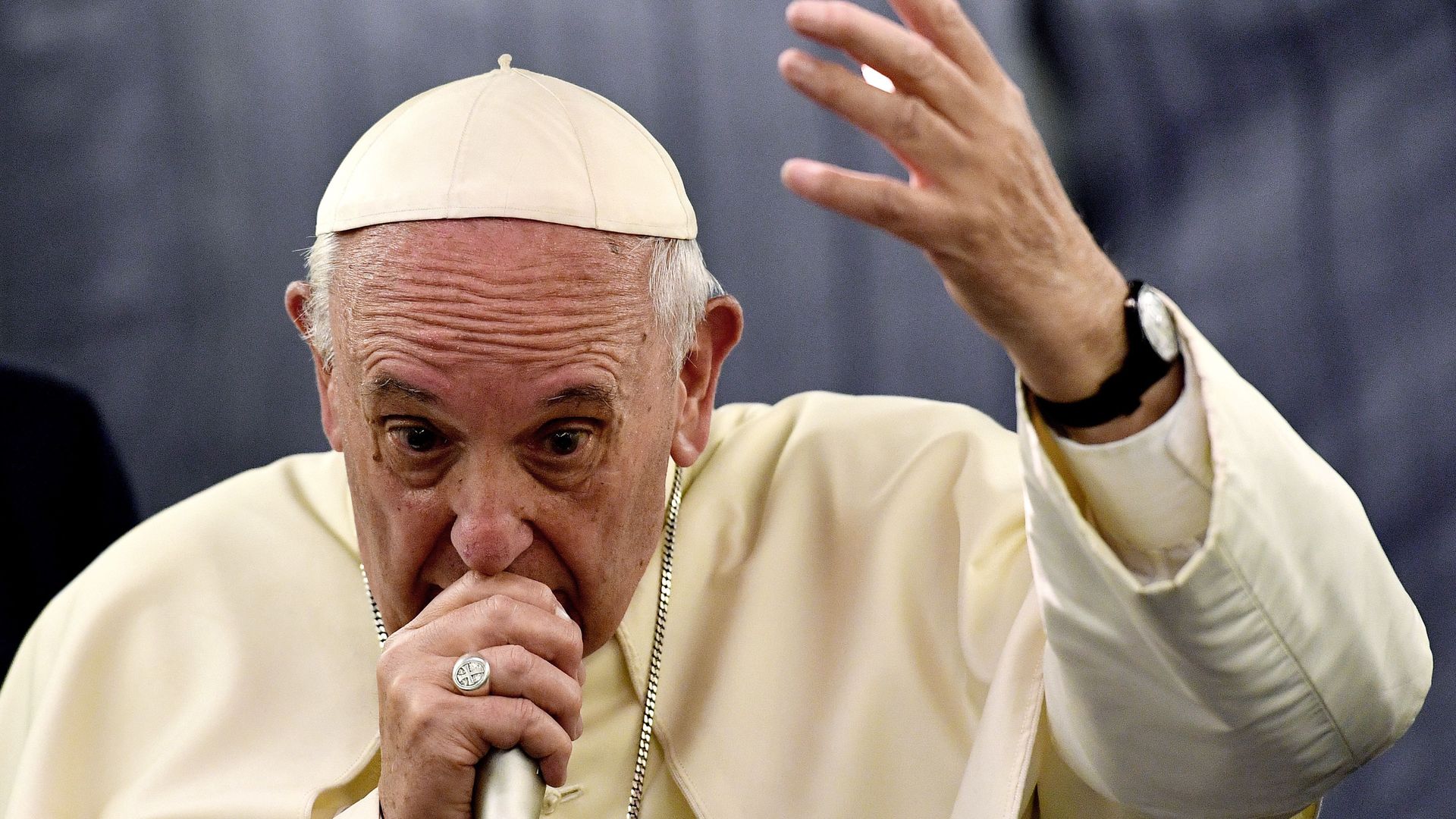 Pope Francis apologized to victims of clerical sex abuse Sunday, stating that he was sorry for having "wounded many" when defending Chilean bishop Juan Barros, who has been accused of covering for a pedophile, reports Reuters.
Yes, but despite his apology, Pope Francis maintains that Barros is innocent. Last week, the pope told a reporter that "[t]here is not a single piece of evidence against him. It is all slander. Is that clear?"
Timing:
Barros has been accused of covering up sex abuse committed by his former mentor.
The pope defended Barros last week, prompting backlash from abuse survivors and even Cardinal Seán O'Malley, the archbishop of Boston and the pope's top adviser on clerical sex abuse. O'Malley said Saturday that the pope's comments had caused "great pain."
On Sunday, during his flight back to Rome, Francis said, "I know how much they (abuse victims) suffer in hearing the pope say to them 'bring me a letter with the proof,' I realize that it is a slap in their faces, and now I realize that my expression was an unfortunate one."
But Francis added on the plane that he cannot condemn Barros without evidence, and that the Chilean bishop will remain in his position unless proof surfaces.
Go deeper