Mike Pence: U.S. embassy moving to Jerusalem in 2019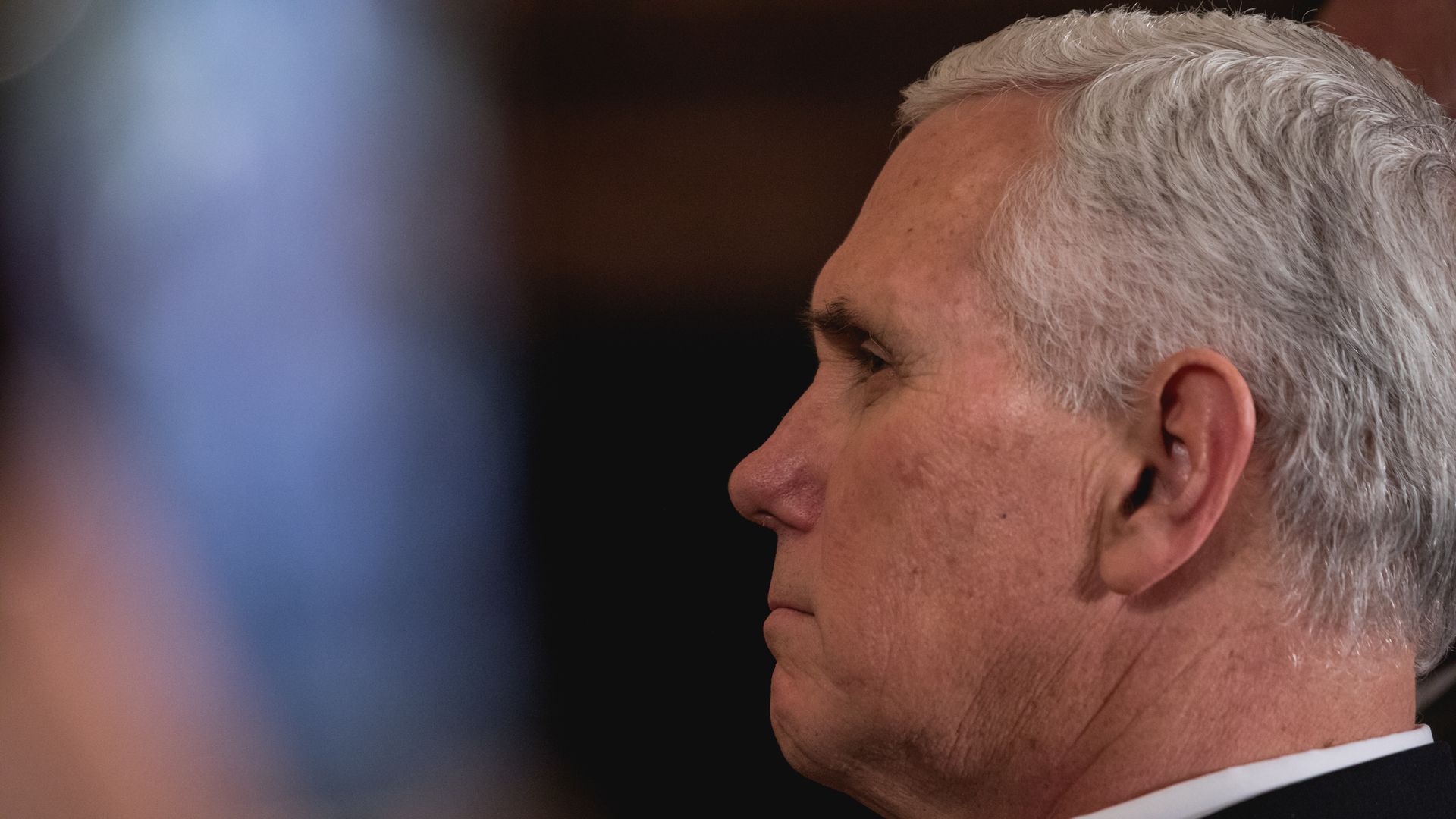 In a speech rife with references to the founders of the United States and their reverence for Jews, Pence reminded Israel's Knesset, "America stands with Israel! … your cause is our cause, your values are our values, and your fight is our fight." Pence said Trump "righted a 70-year wrong" when he announced the U.S. recognition of Jerusalem as the capital of Israel.
One big thing: Pence said moving the U.S. Embassy from Tel Aviv to Jerusalem will take place next year. That lags behind Israel's timeline; last week PM Netanyahu said the move would take place this year.
Pence reiterated a few points about Middle East Peace:
Pence pointed out the U.S. "remains fully committed to achieve a lasting peace between Israelis and Palestinians."
Pence pointed out that Trump has said "we are not taking a position of any final status issues, including the specific boundaries of the Israeli sovereignty in Jerusalem, or the resolution of contested borders."
He said "if both sides agree, the United States of America will support a two-state solution."'
Other highlights from the remarks:
On terrorism: "Radical Islamic terrorism knows no borders – targeting America, Israel, nations across the Middle East, and the wider world...thanks to the courage of our Armed Forces and our allies, ISIS is on the run."
On Christianity: "For the first time, we are providing direct support to Christian and religious minorities as they rebuild their communities after years of repression and war."
On Iran: The U.S. will work with Israel "to confront the leading state sponsor of terror – the Islamic Republic of Iran...Iran is a brutal dictatorship...the Iranian regime has pursued a clandestine nuclear program, and at this very hour, it is developing advanced ballistic missiles."
On the Iran deal: "unless the Iran nuclear deal is fixed in the coming months, President Trump has said that the United States will 'withdraw from the deal immediately.'"
Barak Ravid of Israel's Channel 10 News writes context on the reception of the speech:
"During the speech several members of the 'Joint list' — the party which represents the majority of Israel's Arab citizens — protested by raising posters of the Al-Aqsa mosque with the slogan 'Jerusalem the capital of Palestine'."
"They were removed from the room by security after a short time."
"All the 13 members of the 'Joint list' then left the room in protest."
Go deeper