Ruth Bader Ginsburg a hit at Sundance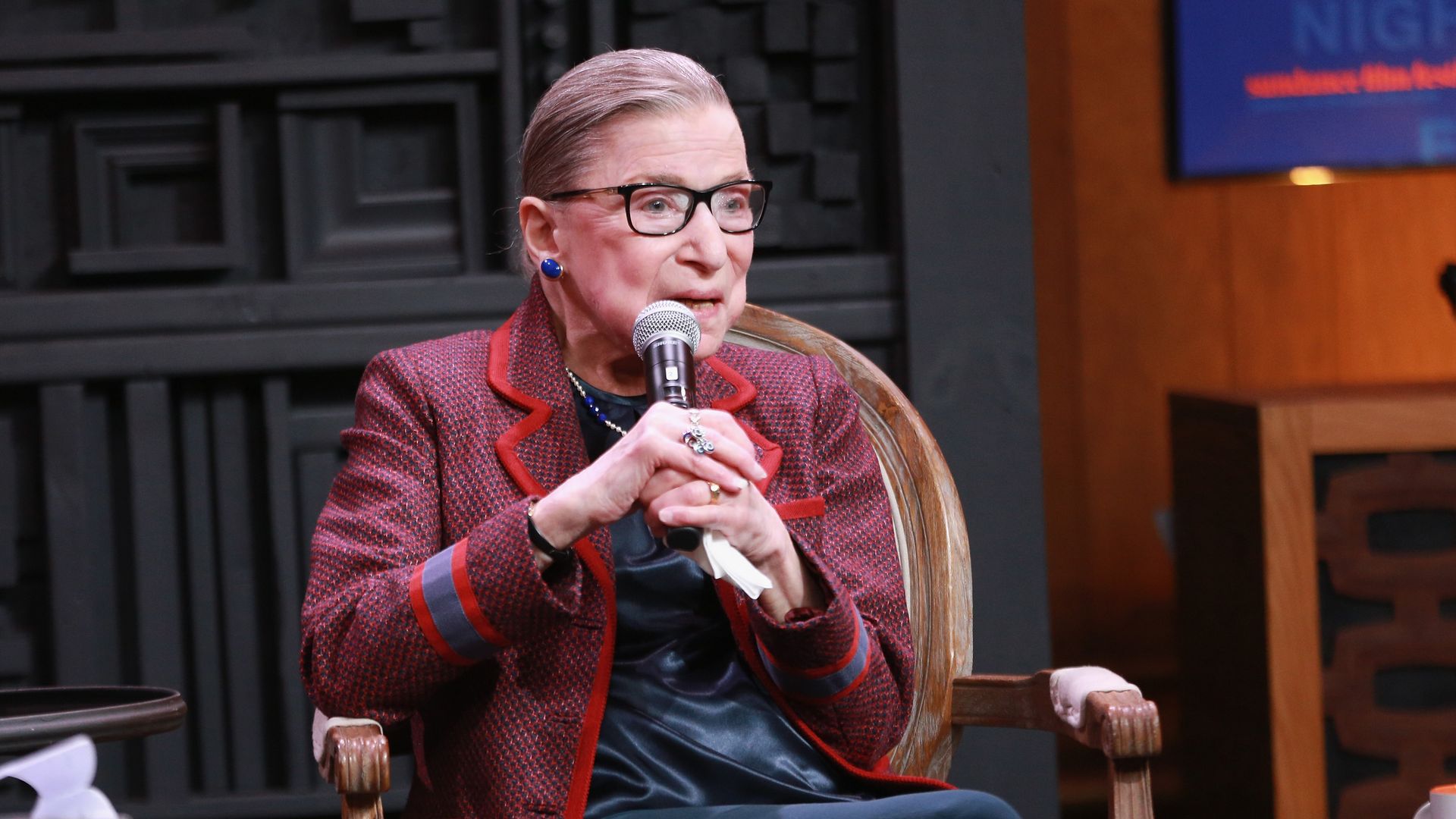 At the Sundance Film Festival in Park City, Utah, Justice Ruth Bader Ginsburg got big applause during a conversation with NPR's Nina Totenberg, at the premiere of a documentary, "RBG," from CNN Films and Storyville Films:
Totenberg asked: "You've hired a full complement of clerks through the 2020 term. How's your health?" Ginsberg, 84, joked that an "excuse" for staying is that the Smithsonian American Art Museum will need her loaned Josef Albers back: "'I just say: As long as I can do the job full steam, I will be here!"
Ginsburg said she first met Totenberg when she was a Rutgers law professor and the reporter phoned for an explanation of how the 14th Amendment's equal protection clause applies to women. That was 1971, two decades before Ginsburg joined the Court. They've been close ever since.
The justice said she loves Kate McKinnon's "SNL" of impression of her. The real RBG gave the audience a "Geeens-burg!"
The 97-minute film will be broadcast on CNN at an undetermined date.
Go deeper ... YouTube of conversation between Justice Ginsburg and Nina Totenberg.
Go deeper