Soccer star Weah completes Liberia's first peaceful transition since 1944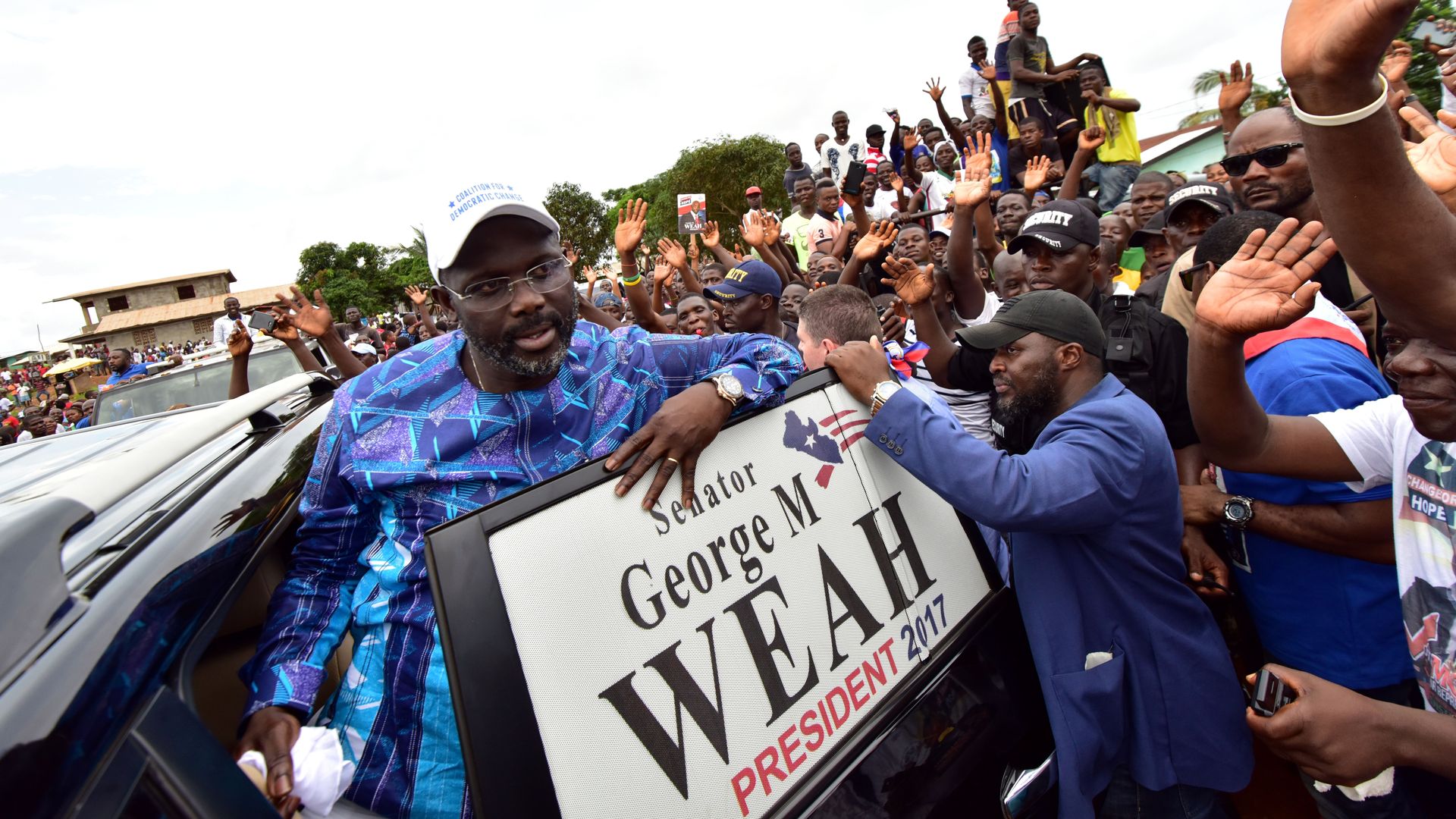 George Weah was sworn in as Liberia's president today, assuming the office from Ellen Johnson Sirleaf, the 2011 Nobel Peace Prize winner and Africa's first female president, per the AP. The handoff completed the first peaceful transition of power in Liberia since 1944 in a country which has been through by two civil wars in recent decades spurred by the actions of former dictator Charles Taylor.
Why it matters: It's a positive step for the viability of democracy in Liberia, which has been marred by food shortages and unemployment on top of 2014-2015's crippling Ebola outbreak. Weah, FIFA's 1995 Player of the Year, promised "progress" in his inaugural address, rather than "quick fixes or miracles."
Go deeper