Schumer: We will end the government shutdown today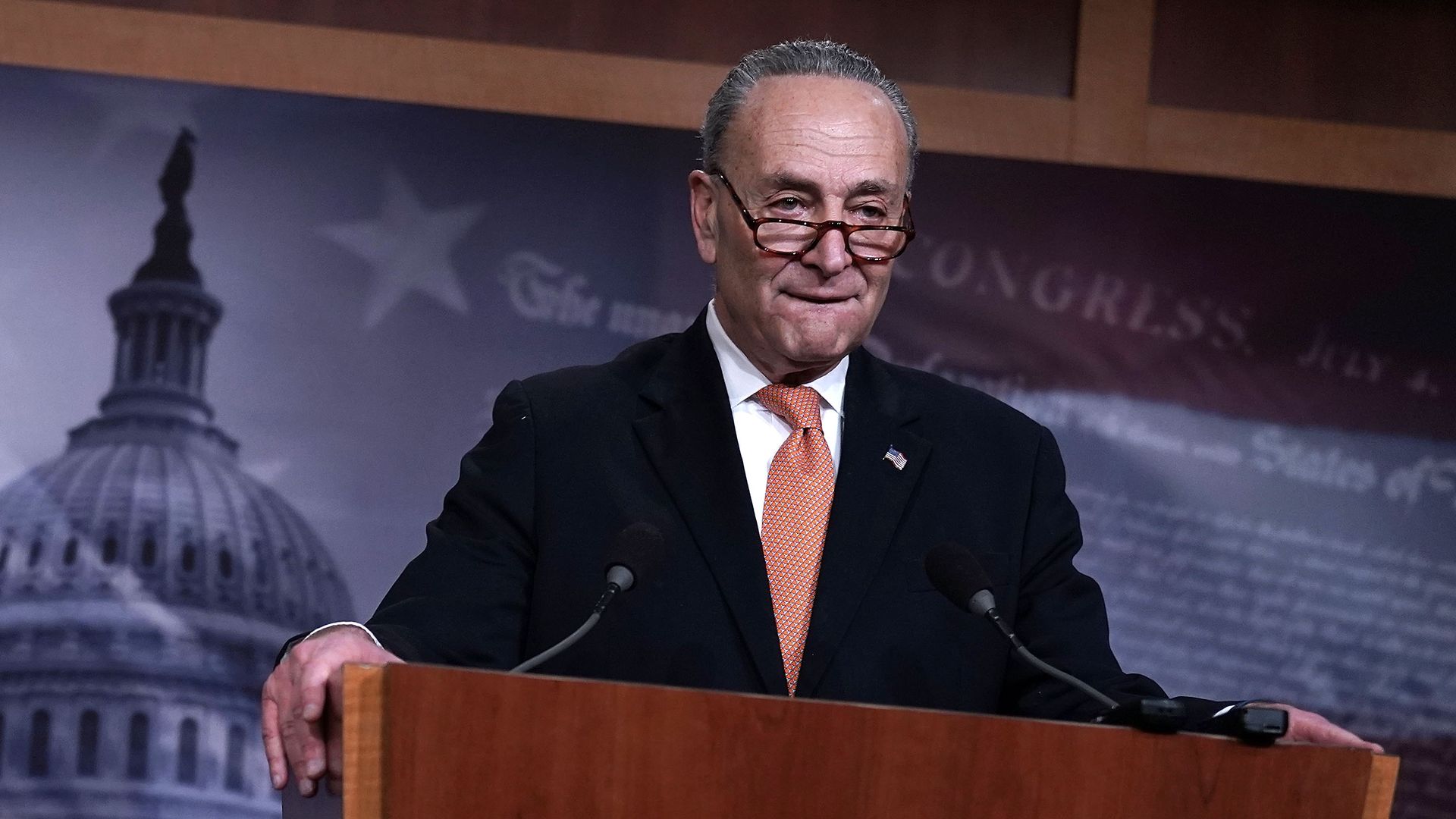 Sen. Chuck Schumer said Monday that Democrats and Republicans have reached a bipartisan deal to end the government shutdown.
The Republican leader and I have come to an arrangement. We will vote today to reopen the government.
The CR keeps the lights on until Feb. 8th.
Democrats and Republicans will continue negotiating "with the commitment that if an agreement isn't reached by February the 8th, the Senate will immediately proceed to consideration of legislation dealing with DACA," Schumer said.
The passage of this CR will fund the Children's Health Insurance Program for 6 years.
What's next: The House is expected to vote on the CR later today.
Go deeper