Big Tech sets lobbying records under Trump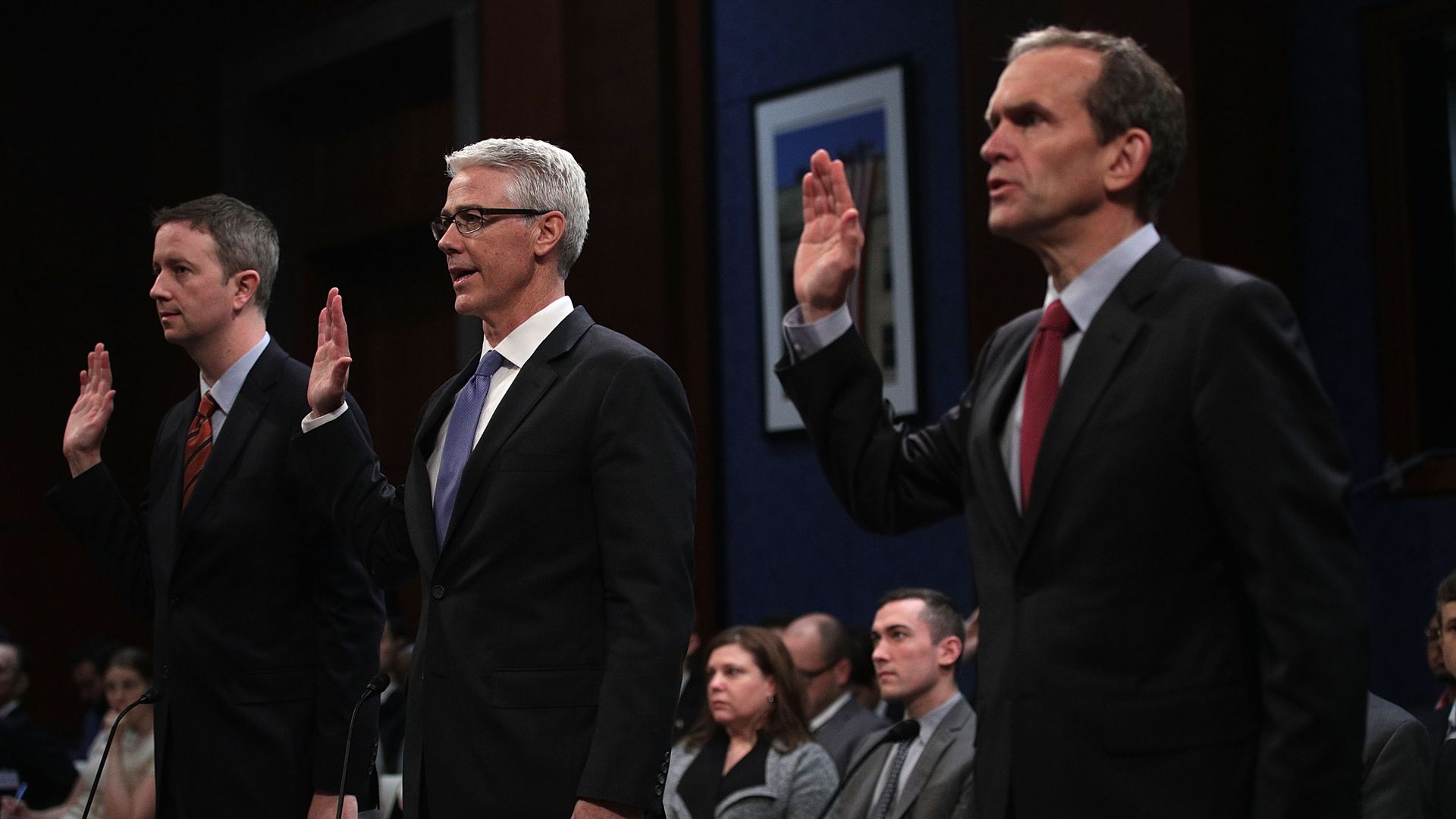 Facebook and Apple spent more on federal lobbying in 2017 than ever before, per new disclosures.
By the numbers: Tech giants are fighting more fights than ever before, from tax reform to election integrity.
By the numbers:
Facebook spent a record $11.51 million, up 34% from its spending in 2016.
Apple spent $7.07 million, a new record and up 51% from last year.
Google's spending rose 17% to $18.04 million — falling just short of the record $18.22 million it spent when under antitrust investigation in 2012. (That number, however, includes then-subsidiary Motorola Mobility. 2017's spending was the most ever for the Google brand alone.)
Microsoft's lobbying fell 2% to $8.5 million.
This post has been updated to clarify that the $18.22 million Google spent in 2012 included lobbying for Motorola Mobility.
Go deeper