Email worth reading: "Unending political struggle for its own sake"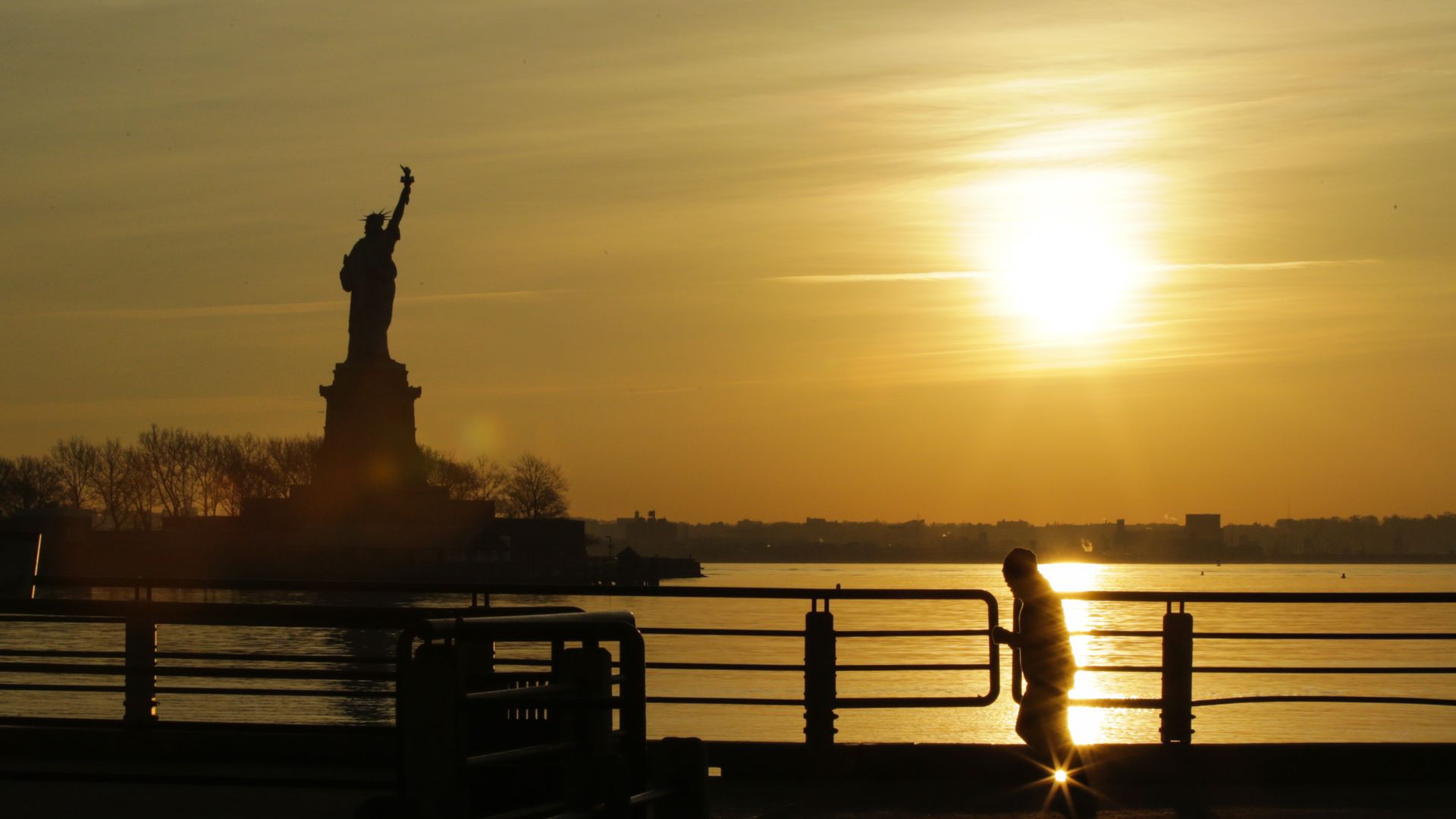 A senior GOP House aide sent this email to me Saturday with the subject line, "Our future," which blasts the United States for shirking its global duties for political quibbles: "The largest country in the world, with global responsibilities, shutting down the government over a squabble ... 100% for short-term political gain."
The big picture: "The post-World War II world we have been living in for 7 decades was largely created — and certainly sustained and defended — by American power. ... Since 2001, we've experienced almost nothing but reverses overseas, much of it truly major and permanent. And our relative power — the power to compel and protect — is shrinking as other countries rise."
"And domestically, our decision-making system has become locked in a destructive, inward-turned focus. The emphasis on an unending political struggle for its own sake."
"Our enemies didn't do this to us. Virtually all of it is a product of our own decisions."
"It isn't sustainable. We're well into a period of increasing internal chaos and decline overseas. We've gotten used to it but I'll just say it for the sheer disbelief of it — the government of the United States just shut down."
"In your discussions with the great and the good around town, do you see any recognition of this inevitable scenario? I don't. Do you know anyone with responsibility for making decisions for the country with any concrete, realistic plan to do anything about it? I don't."
"They're focused on battling one another, drilling holes in the boat, as we head for the falls. A child can see it coming. Do people really believe all of this is self-sustaining, that it won't just cave in? I don't."
Go deeper