Scoop: Trump turns on his Interior Secretary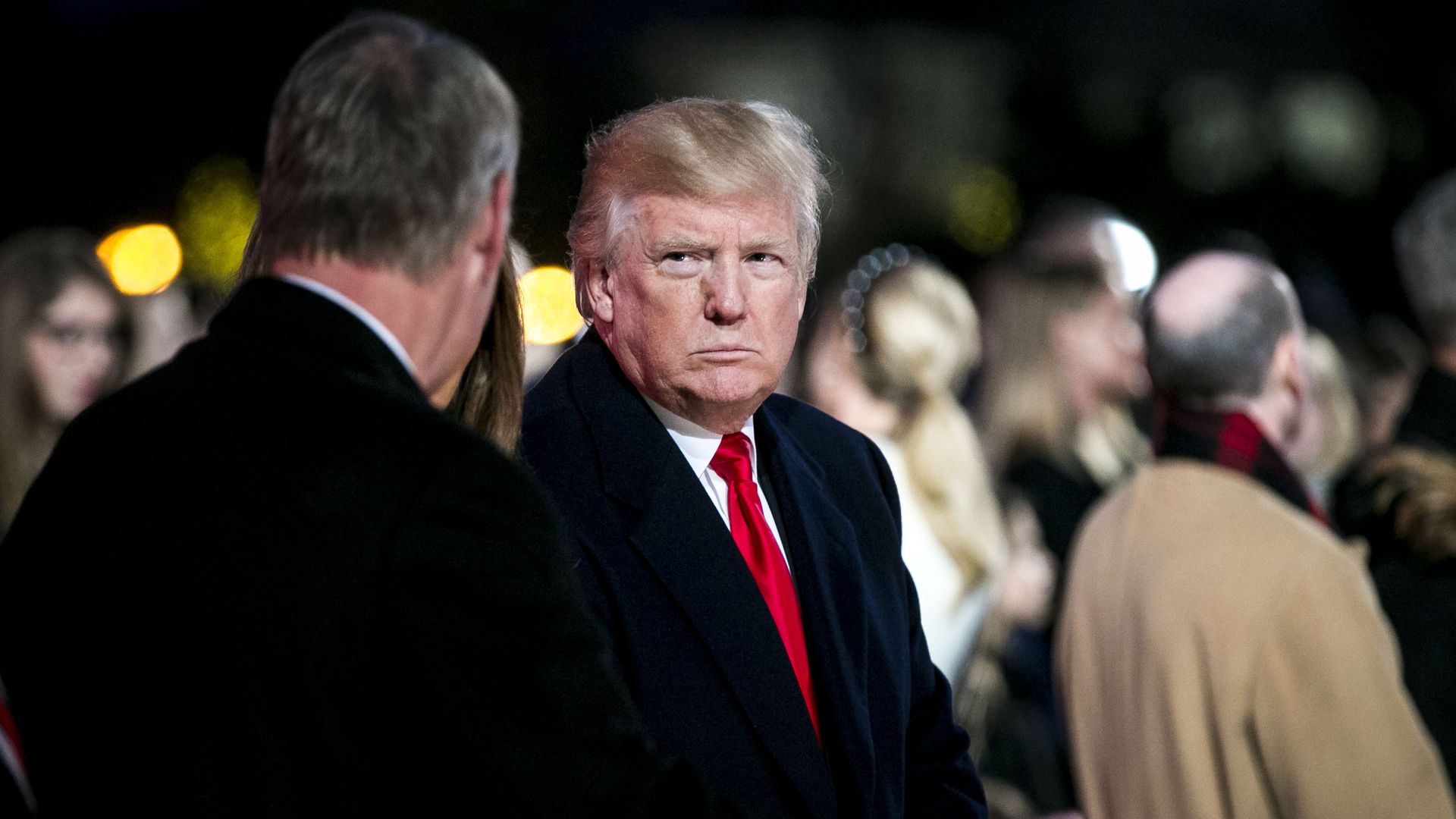 Interior Secretary Ryan Zinke went "rogue," per one source. And President Trump isn't happy about it.
Two weeks ago, Zinke made an announcement that surprised the White House (and over Twitter, no less, after telling reporters at the Tallahassee airport): the waters around Florida would be exempt from his agency's offshore oil and gas leasing program. Zinke's announcement came shortly after he met with the state's Republican governor, Rick Scott.
Trump has made clear to Zinke that he's angry about this move, according to two sources with direct knowledge. Zinke's decision is both legally and politically dangerous for the Trump administration. Zinke did not coordinate with anybody, and gave the White House no forewarning of his controversial action.
Trump specifically asked Zinke in the Jan. 10 cabinet meeting about the drilling decision, according to three sources with direct knowledge. That exchange was not contentious.
Zinke has put the administration in a sticky situation for three reasons, according to former Interior Department officials who talked to Axios' Amy Harder:
The department's offshore leasing policies are guided by a strict process set by statute that can only take certain areas out of consideration gradually through a multi-year process that specifically weighs various factors, like environmental risks and oil and gas resource potential. By tweeting Florida would be removed just days after announcing the offshore leasing plan, and without considering any of those factors, Zinke didn't follow the statute. That opens the administration to legal risk.
Environmental groups and attorneys general from other coastal states will likely use the move to justify suing the federal government, arguing it was arbitrary and capricious to remove Florida but not other coastal states.
Zinke's move is targeting the waters with the richest oil and gas resources: the Eastern Gulf of Mexico next to Florida. This undercuts Trump's energy dominance agenda. For that reason, former officials of the agency predict the department will try to find a way to include at least portions of it in the final plan.
"Is it legally fatal? No, but it's so clumsy," said one former Interior Department official. "It's unforced errors and creates problems that's got him [Zinke] tied up in knots."
Zinke built a lot of goodwill with Trump before this mistake. Trump personally likes him, and they bonded immediately, according to sources who've watched them together. Trump admires Zinke for his service as a Navy SEAL commander, and has praised Zinke's deregulatory work. Trump even consulted Zinke about his Afghanistan war strategy.
Bottom line: Multiple sources tell me it would be a massive stretch to say this incident has ruined Zinke's relationship with Trump. There's nothing irreparable here, though the incident has damaged Zinke's standing in the administration.
Go deeper: Read Amy's recent Harder Line column on this and another recent energy stumble of the Trump administration.
For more great news and analysis in your inbox each day, be sure to sign up for Jonathan Swan's Sneak Peek and Axios' other newsletters.
Go deeper