Pence blames Dems for shutdown in speech to troops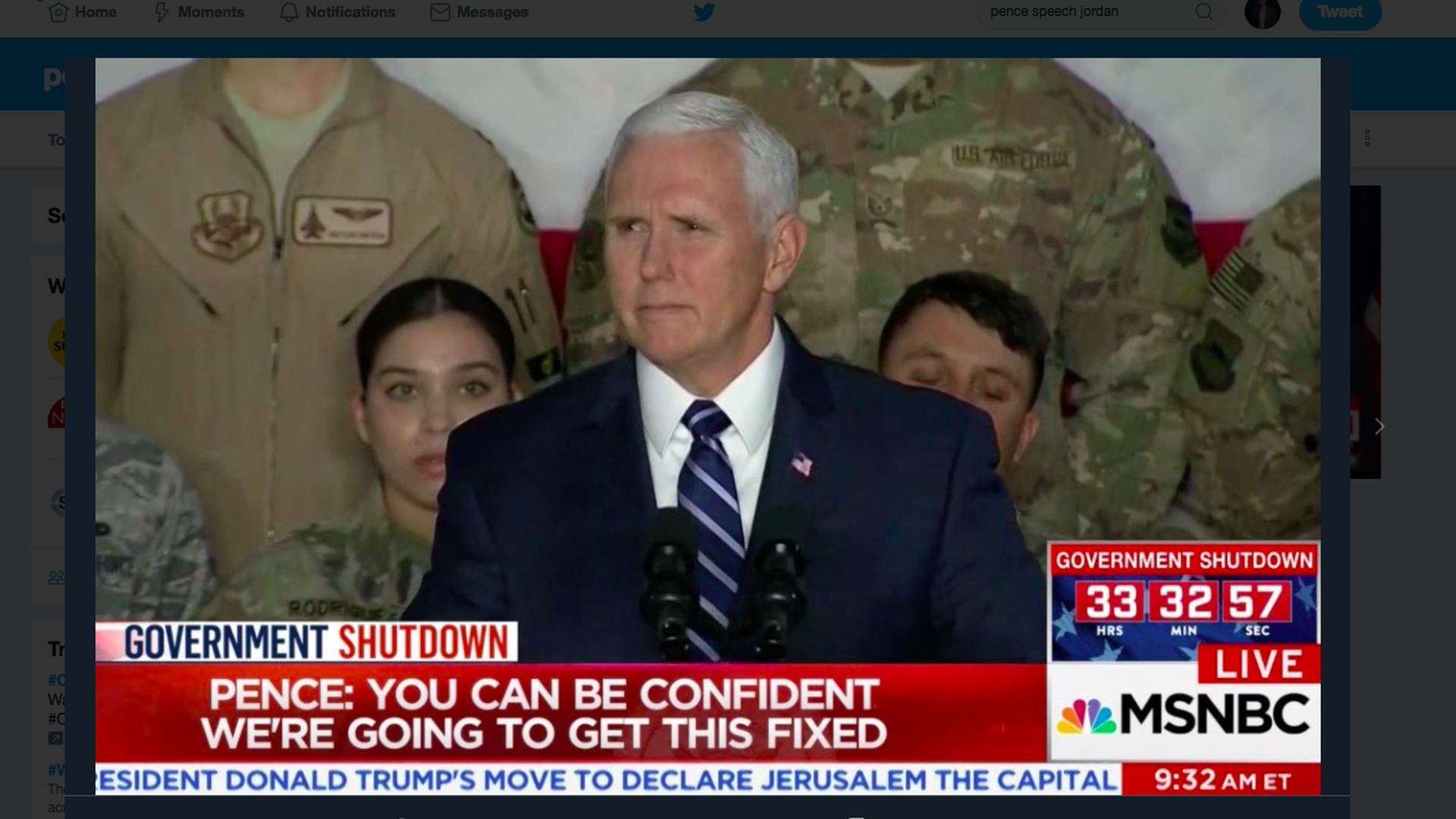 Vice President Mike Pence, currently on a Middle East tour, praised President Trump effusively in a notably partisan speech to troops in Jordan. He also issued blame over the government shutdown:
"I'm sure you're all aware of what's going on in Washington D.C. Despite bipartisan support for a budget resolution, a minority in the Senate has decided to play politics with military pay. But you deserve better.... so know this: your president, your vice president and the American people are not going to put up with it. We're going to demand that they re-open the government, in fact we're not going to re-open negotiations on illegal immigration until they re-open the government..."
Worth noting: Addresses to the troops in the Trump administration have consistently been overtly political, something that used to be unusual.
Go deeper