No deal after McConnell-Schumer shutdown meeting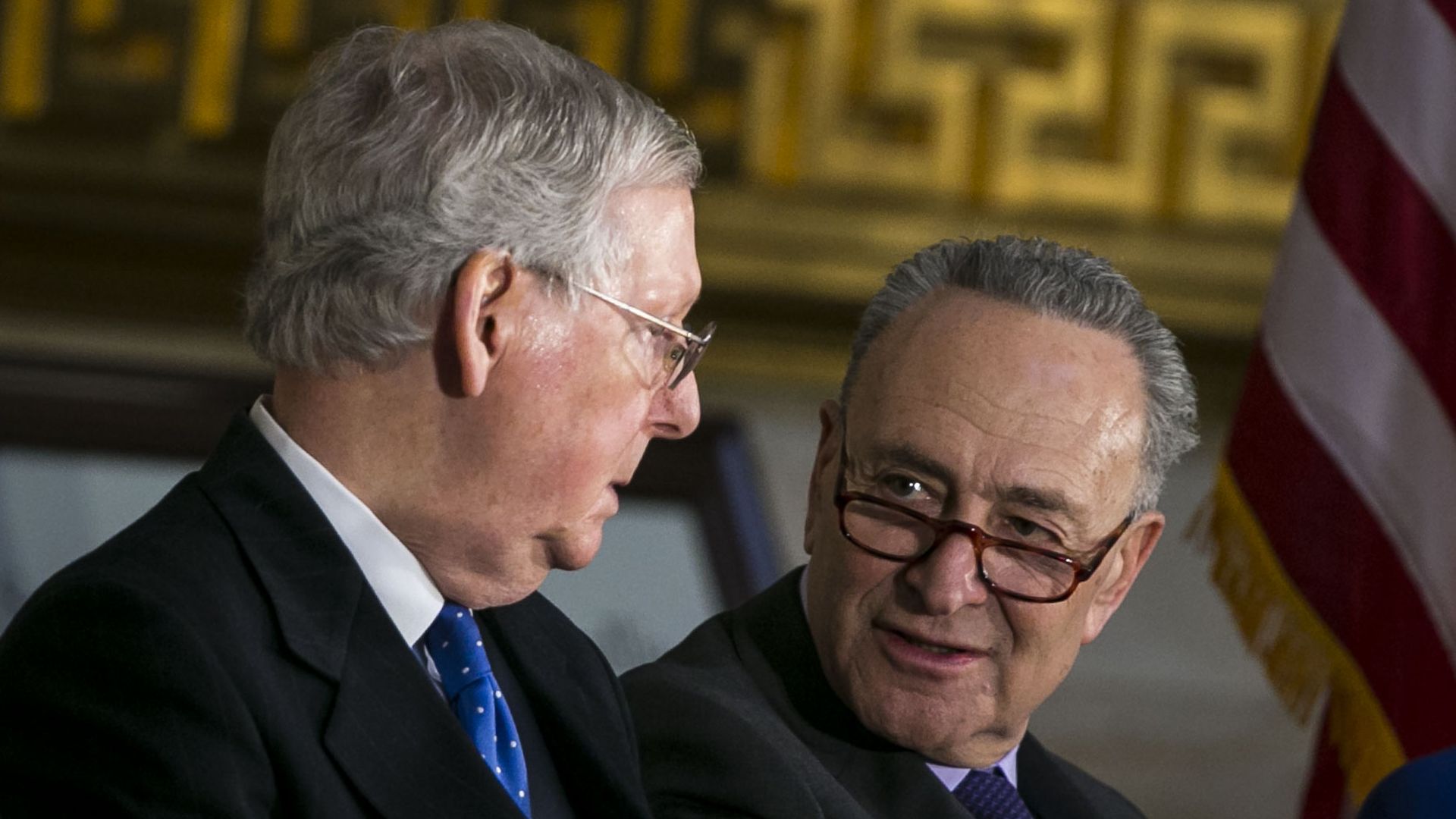 A bipartisan Senate leadership meeting this evening between Mitch McConnell and Chuck Schumer ended without a deal to end the government shutdown, per CNN's Manu Raju. There's still hope for a deal before tonight's scheduled 1 a.m. vote, but the main sticking points continue to be the length for any potential continuing resolution to fund the government — three weeks seems most palatable for Republicans — and a firm commitment by GOP leadership for a vote on DACA.
Sen. Lindsey Graham's take, per BuzzFeed News' Emma Loop, as he has frequently held court with reporters today: ""I think what Sen. McConnell's going to say is that if nobody else moves on immigration, the Senate's going to move on immigration and I think that will break the dam in terms of getting support."
Go deeper