Kabul hotel siege ends with at least 18 dead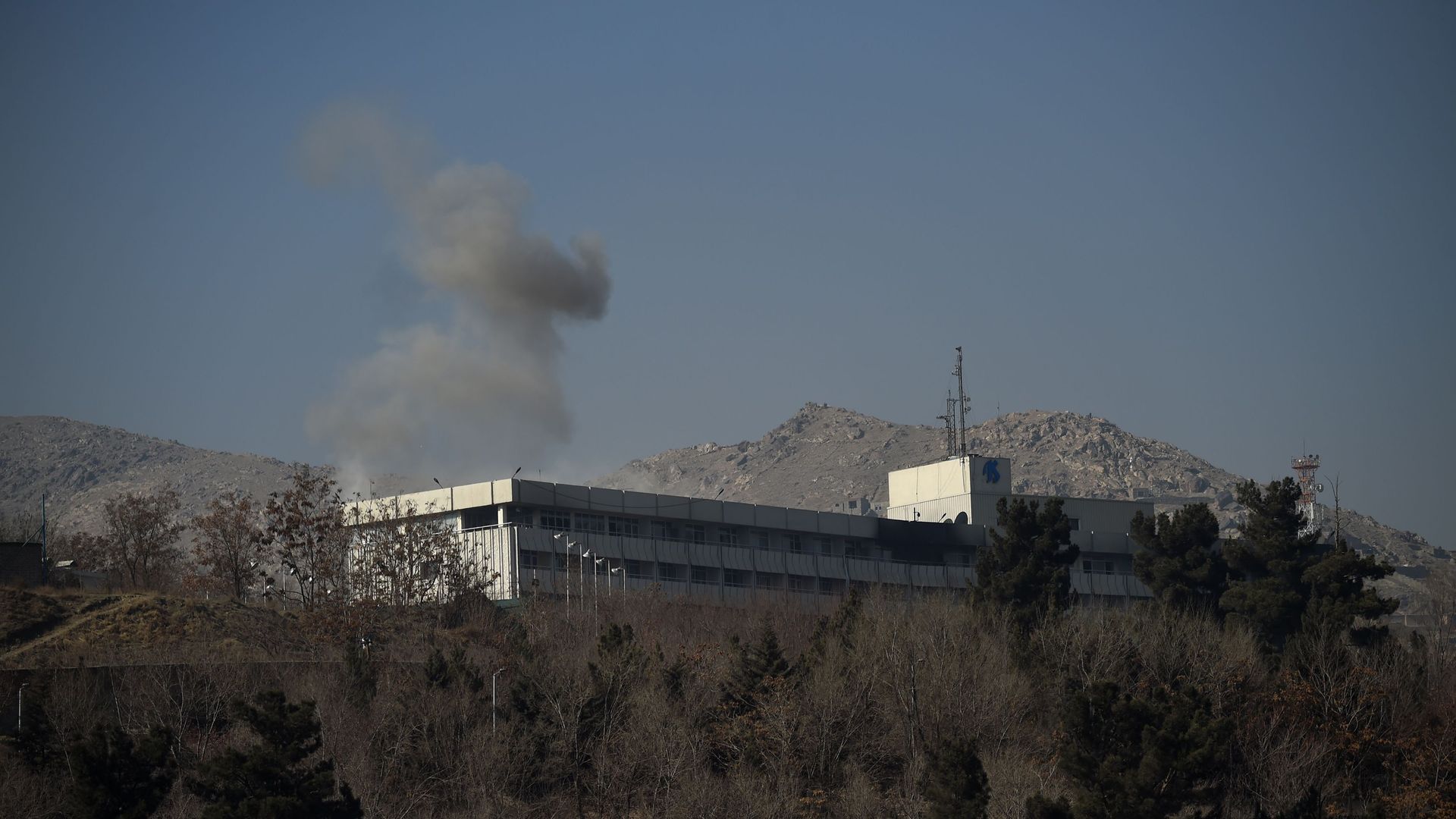 At least 18 people, including at least one foreigner, died during a 12-hour siege after a team of gunmen attacked the Intercontinental Hotel in Kabul, per Afghanistan's TOLO News.
There was an hours-long gunfight between the attackers and members of the Afghan special forces. The same luxury hotel was attacked by the Taliban in 2011, leaving 12 dead.
Go deeper