Back-to-back marches energize activists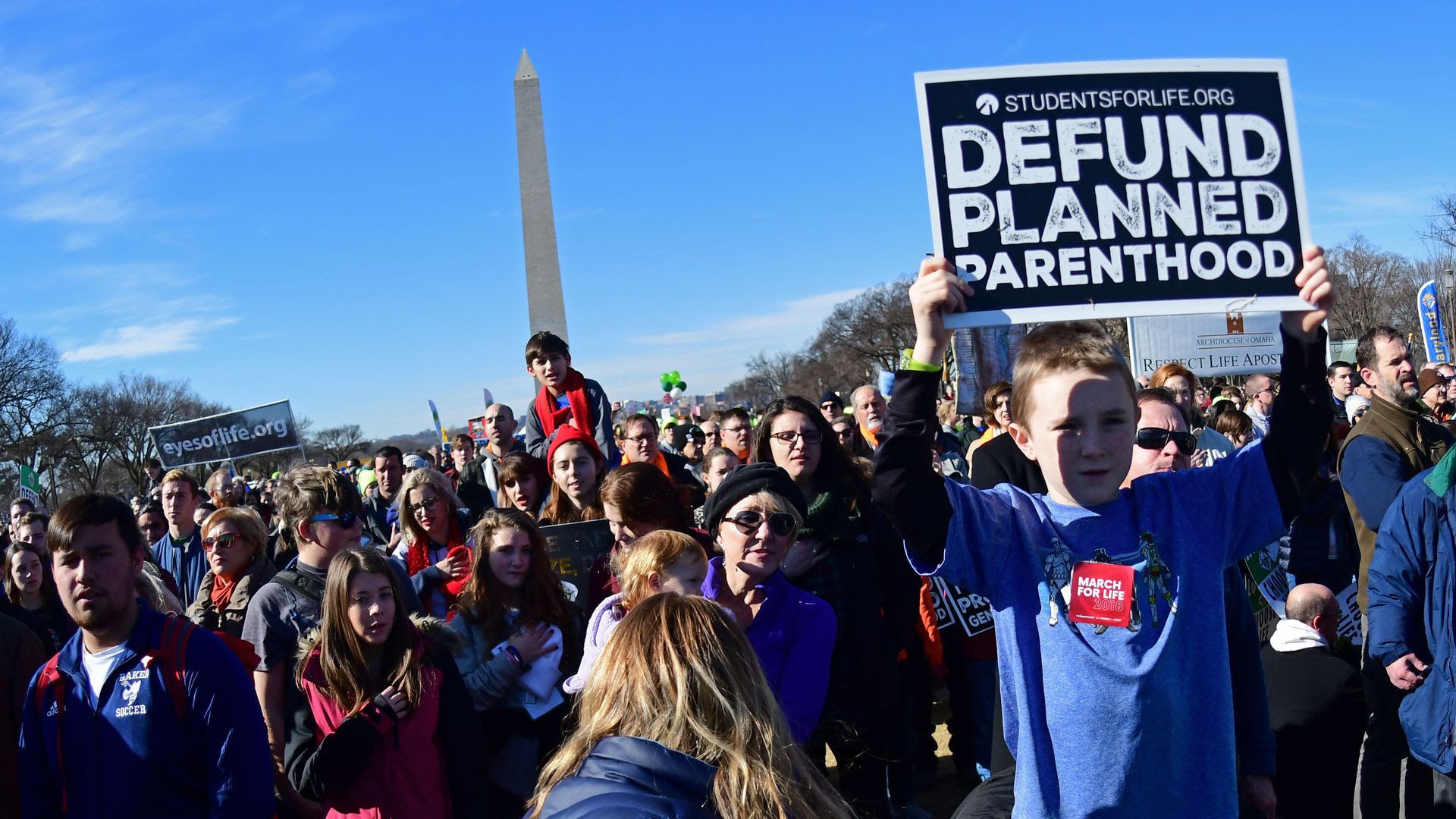 "President Trump became the first sitting U.S. president to directly address the March for Life anti-abortion rally in Washington. He spoke live via satellite from the White House Rose Garden" to the crowd on the National Mall, per USA Today:
"Previous presidents [including] Ronald Reagan and George W. Bush addressed the march via phone call or recorded message."
"[T]he annual rally ... marks the 45th anniversary Monday of the Supreme Court's Roe. v. Wade decision."
Why it matters: "Trump's speech to marchers gave the protest added visibility, rededicating himself to a conservative base that he sees as the key to his election victory in 2016."
Happening this weekend ... "Women will march again with aim to become a political force," per AP:
"Activists are returning to the streets a year after a million people rallied worldwide at marches for female empowerment, hoping to create an enduring political movement that will elect more women to government office."
"Hundreds of gatherings are planned Saturday and Sunday across the U.S. and in places such as Beijing, Buenos Aires, Argentina, and Nairobi, Kenya."
Go deeper