Supreme Court allows North Carolina to keep gerrymandered map for now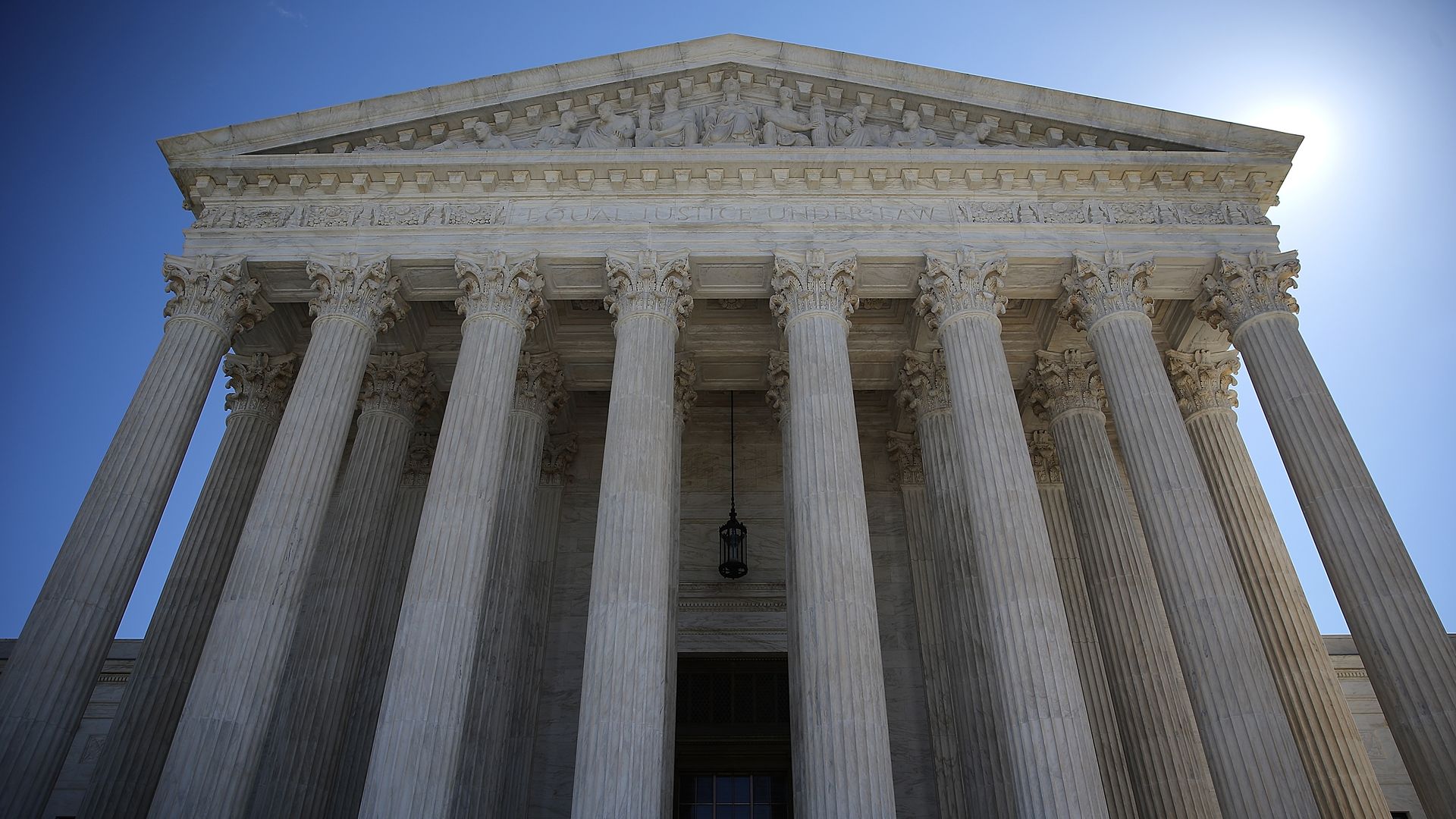 The U.S. Supreme Court late Thursday put a lower-court ruling on temporary hold that would have mandated North Carolina to redraw its congressional district lines next week.
Why it matters: This is a short-term victory for the Republican-controlled state legislature, which a North Carolina federal court had found violated the Constitution by drawing the electoral lines to make it favorable to GOP candidates. The high court ruling means that it's more likely that this year's midterm elections will be conducted under the current map that gives GOP a 10-3 seat advantage in the state's U.S. House delegation.
What this means going forward: The Supreme Court did not indicate whether the case would be resolved by this year's midterm elections, so it's "unclear exactly what will happen and when," Carl Tobias, a law professor and constitutional law expert at the University of Richmond, told Axios.
The Supreme Court is reviewing two pending partisan gerrymandering cases in Wisconsin and Maryland that could, for the first time, alter how electoral maps are created and implement a concrete legal standard for determining when redistricting is infected with political bias.
A decision in the Wisconsin case is expected to be made before the term ends in June. Tobias said how the court "resolves that case may suggest how it will resolve" the North Carolina appeal once state Republicans file one.
Go deeper: The gerrymandering cases to watch in 2018
Go deeper