Pentagon: China and Russia more threatening to U.S. than terrorism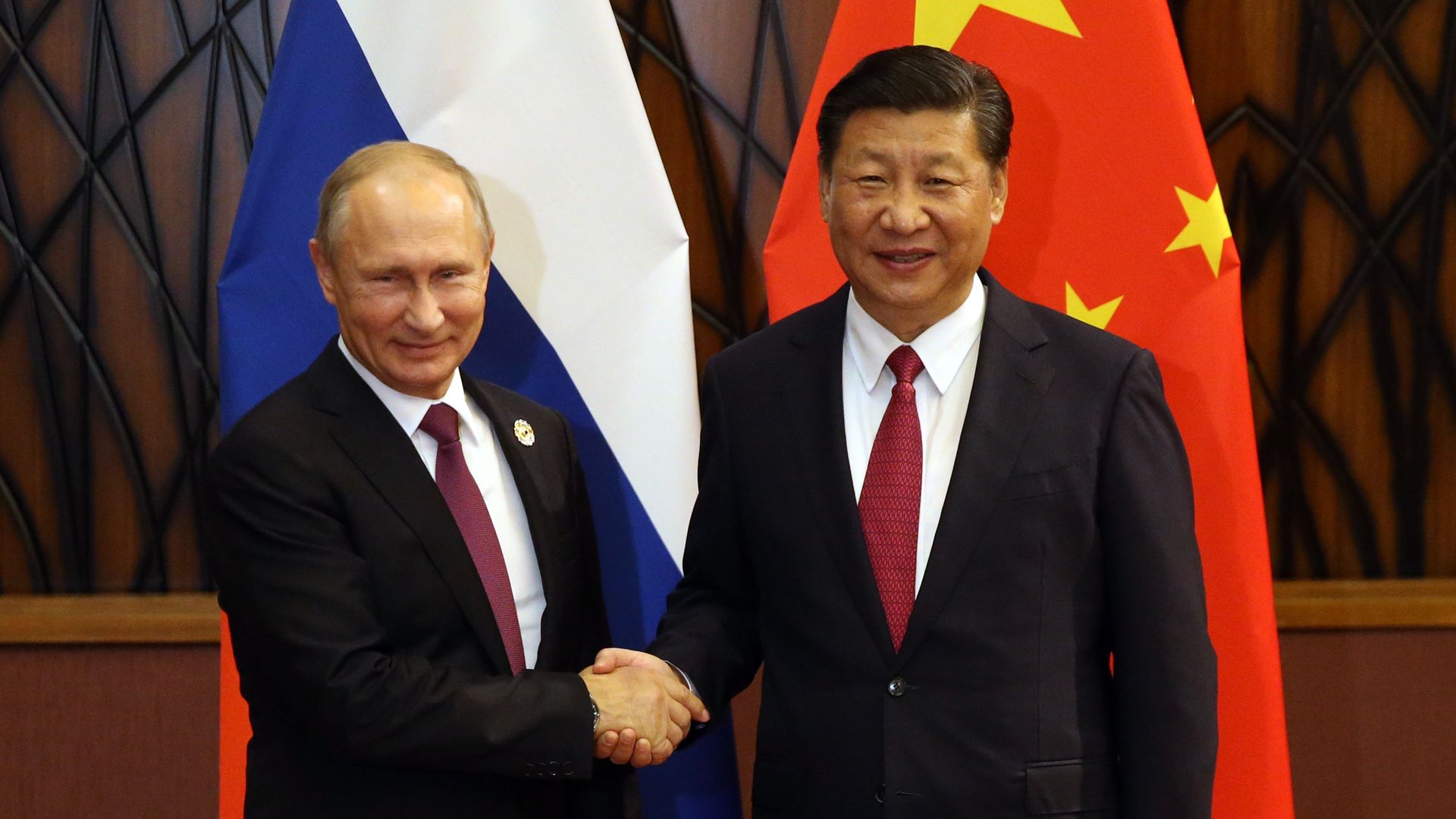 The Pentagon's newly released National Defense Strategy says China and Russia pose more of a threat to the U.S. than terrorism because they jeopardize U.S. military prowess on a global scale, per AP. Countering China and Russia are now the military's two top priorities.
Threat level: The assessment points to China's expanding military and its presence in the South China Sea and to Russia's aggressive military moves with respect to Ukraine, the Syrian war, and its meddling in the 2016 U.S. presidential election.
The details: The report calls for further investment in lethality, agility, and readiness for war at the Department of Defense.
Yes, but: While it is important to focus on China and Russia, Elbridge Colby, deputy assistant defense secretary for strategy, says other threats are still important. Per AP, he says:
Terrorism is still a "serious, pressing threat.
North Korea and Iran remain "urgent problems."
Big picture: Colby clarifies that this is "not a strategy of confrontation" as one plan will be to look for areas of cooperation — which offers a slightly different tone than the administration's National Security Strategy stressing "America First," AP writes.
"This is not 1999, when some would say the U.S. can do everything by itself…There is a practical reality that we need to be able to do things together, to be more interoperable," Colby says, via AP.
My thought bubble: Further investment in this priority shift might be difficult to achieve, however, as the Pentagon has been under multiple continuing resolutions. This makes investment changes difficult to achieve from a budgeting perspective — and Congress again is fast-approaching a government shutdown Friday evening over disagreements.
Go deeper: How start-and-stop funding impacts the Pentagon.
Go deeper