Trump budget chief predicts deal soon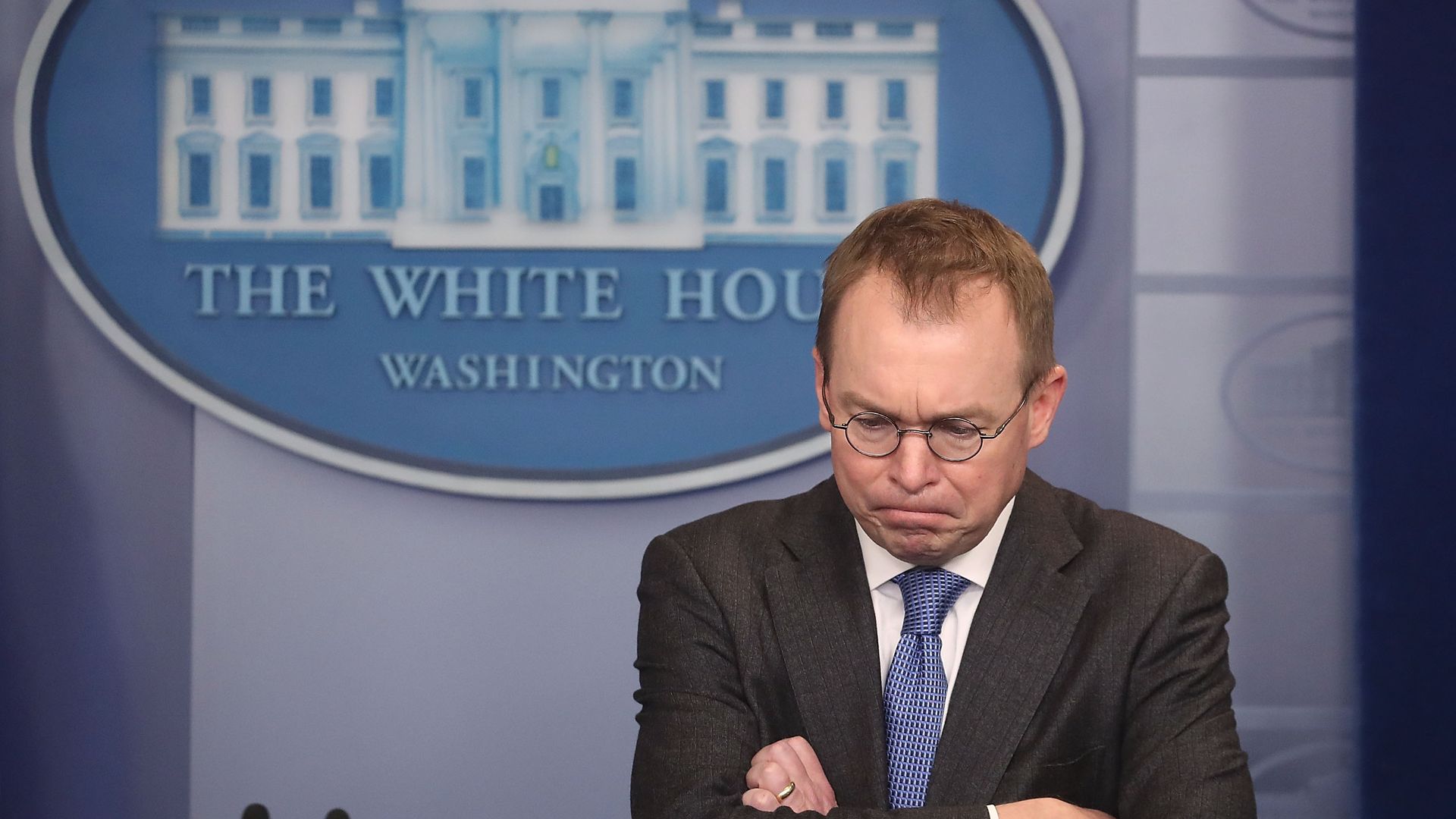 Mick Mulvaney, the Director of the Office of Management and Budget, told reporters on Friday evening that there's "a really good chance" the government funding is fixed before Monday. Mulvaney said on CNN he thinks "there's a deal in the next 24 hours."
Why it matters: The Senate has less than six hours to vote on a package that will fund the government before it shuts down, which could cost the U.S. economy over $6 billion a week. The vote has been scheduled for 10 pm Eastern. President Trump met with Democratic Senate Leader Chuck Schumer earlier today to try and hammer out a deal.
Update: Newly-elected Democrat Sen. Doug Jones is a "yes" on the House's bill, joining Sens. Heidi Heitkamp, Joe Donnelly, and Joe Manchin. Nine Democrats would have to join Republicans to pass the bill.
Sen. Lindsey Graham announced he is pushing for a 3-week continuing resolution through February 8: "After lengthy consultations with senators from both parties, I believe no one wants the government to shut down...February 8th provides us the time only if we have the will. I believe the will exists."
A breakdown of the most-likely Democratic backers from National Journal:
Go deeper