Leaked doc: Trumpworld's scathing assessment of immigration proposal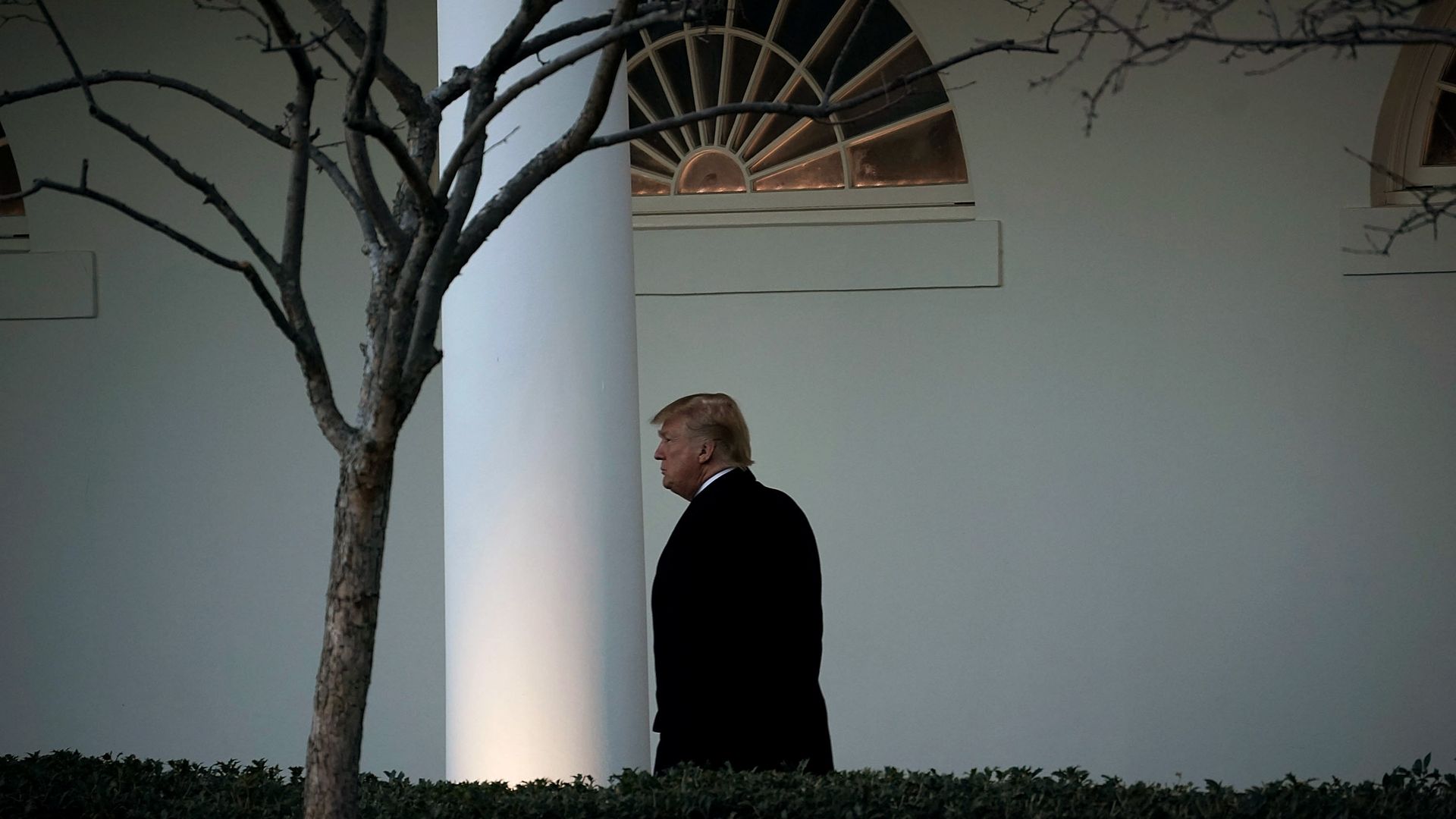 Shortly after the infamous "shithole" meeting — where President Trump blew apart a bipartisan DACA deal pushed by Sens. Lindsey Graham and Dick Durbin — administration officials did their own internal analysis of the proposal.
Axios has obtained an internal memo, "Flake-Graham-Durbin Proposal Would Cripple Border Security and Expand Chain Migration," that circulated within the White House, showing this administration's scathing assessment of the Graham-Durbin proposal.
A source familiar with the document's preparation says it was compiled by staff at Justice and Homeland Security. 
Here's the administration's internal assessment, per the leaked document:
Fails to Secure the Border: "provides less than 10 percent of the necessary funds to construct the border wall."
Increases Illegal Immigration and Guarantees Future Amnesties: "provides immigration benefits to certain illegal aliens who came to the United States as juveniles."
Proposal Not Only Grants Citizenship To Up to 3 Million "DREAMers," But Also Grants Legal Status to Their Parents: "grants a path to citizenship to an illegal population that is nearly five times larger than the population of DACA recipients."
Increases Chain Migration: "keeps chain migration in place while increasing the number of individuals eligible to bring in their foreign relatives through chain migration."
Fails To End the Visa Lottery.
Why this matters: It shows how far the White House is from ever agreeing to the Graham-Durbin legislation. Several moderate Senate Republicans and Democrats have embraced this legislation. But GOP leadership considered it dead on arrival, and immigration hawks like Tom Cotton and Stephen Miller hate it.
This story has been updated with a link to the memo.
Go deeper