Trump admin. ends some temporary visas for Haitians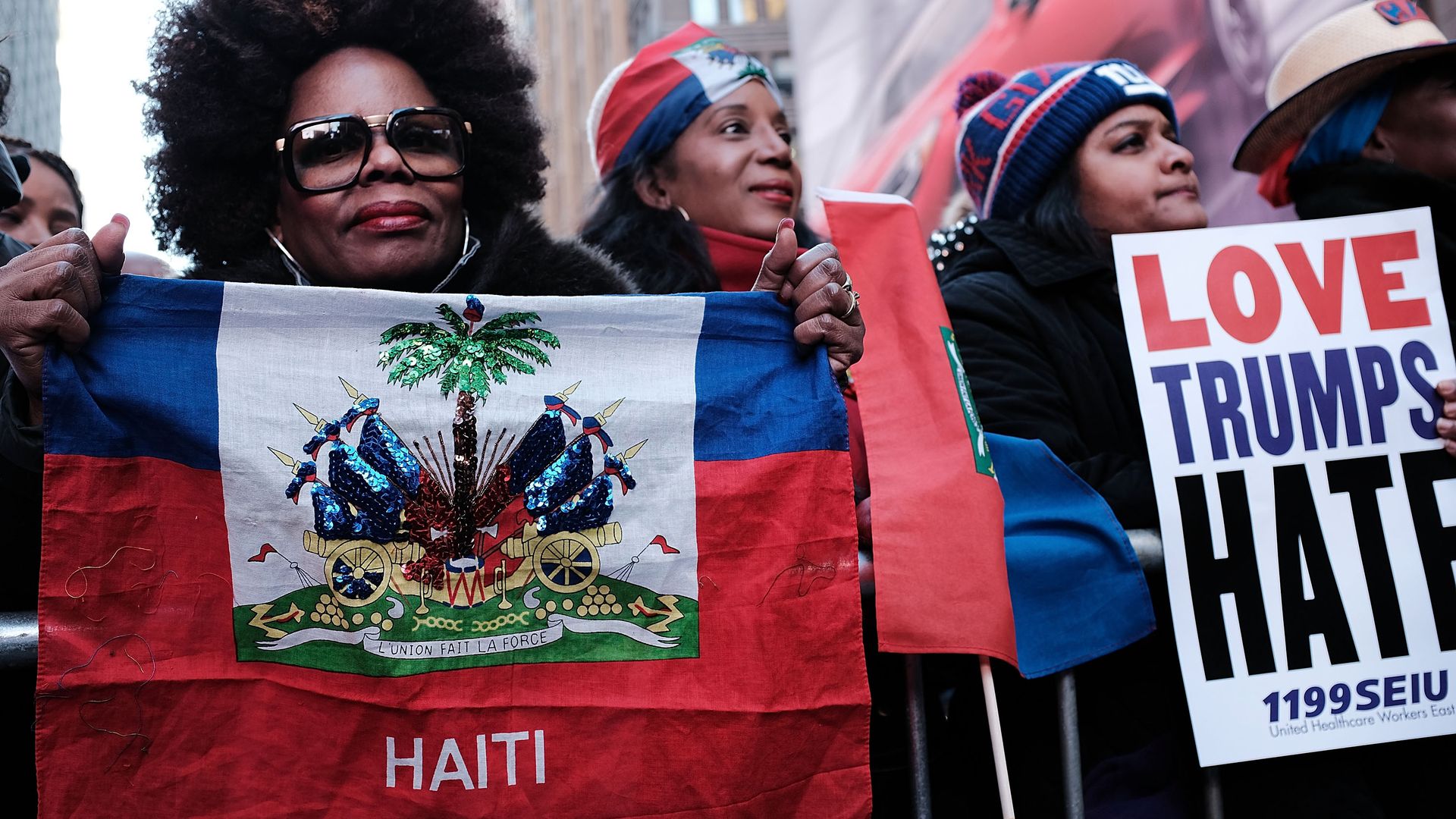 The Department of Homeland Security will no longer allow Haitian farmers and other laborers to be eligible for temporary agricultural and seasonal visas under the federal H-2A and H-2B guest worker programs, CNN reports.
Why it matters: The administration has also removed Belize and Samoa from the list of countries eligible for temporary working permits. However, the decision to include Haiti comes a week after the President reportedly referred to Haiti, El Salvador and African nations as "shithole countries."
The details, per CNN: Belize was taken off the list because of human trafficking concerns and Samoa because it fails to accept its nationals after they've been ordered to leave the U.S. As for Haiti, the administration says there has been "high levels of fraud and abuse and a high rate of overstaying" after visas expire.
Go deeper