Senate sends spy program renewal to Trump's desk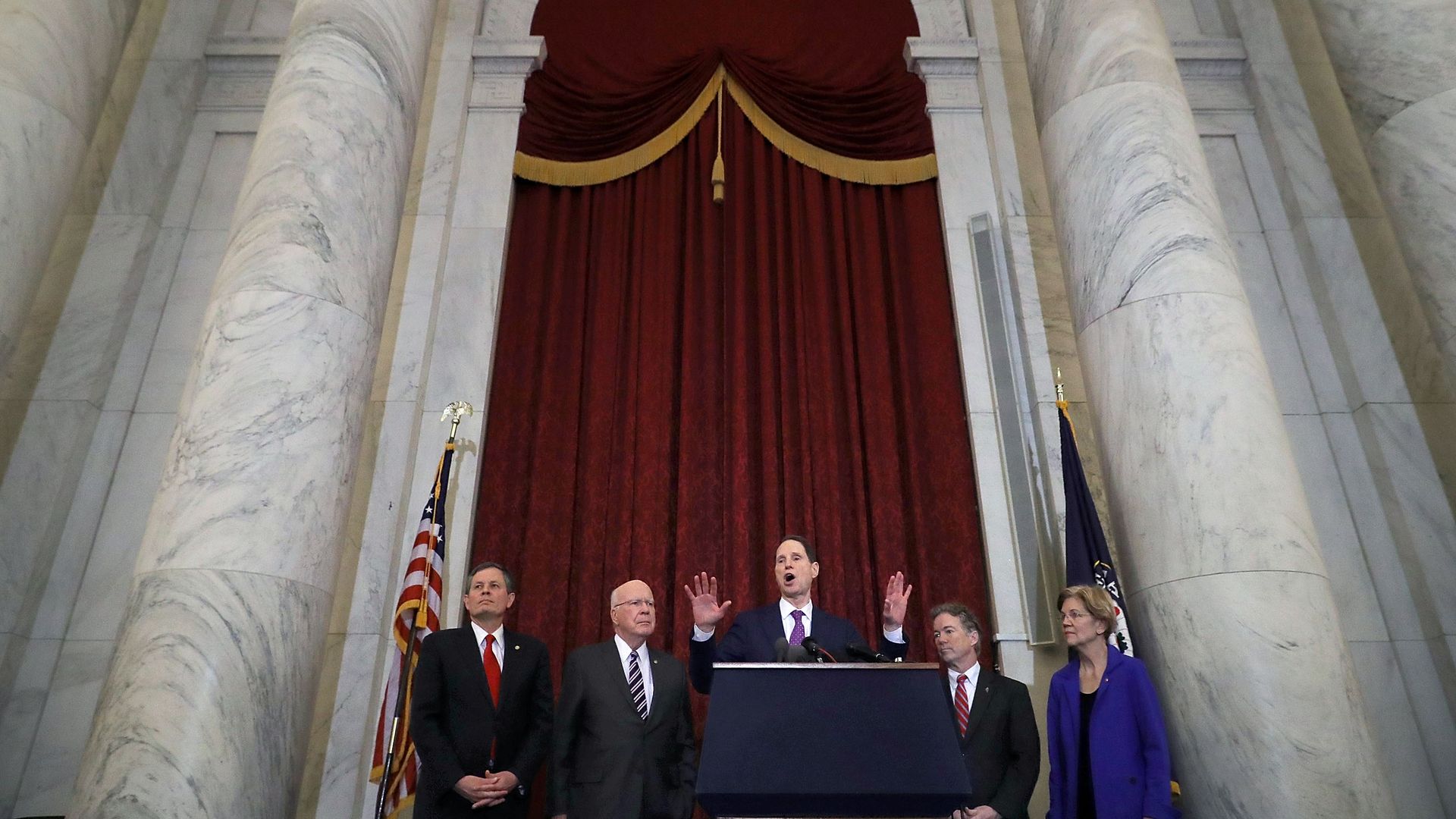 Lawmakers in the Senate voted Thursday to approve a bill that extends a key part of a surveillance law for another six years. The House passed the bill last week.
Why it matters: Section 702 of the Foreign Intelligence Surveillance Act is controversial because of concerns the digital surveillance it enables, of foreign nationals located abroad, could pick up communications from Americans without a warrant. The program expires tomorrow if President Trump doesn't sign the bill.
The details: The bill approved 65-34 on Thursday extends Section 702 for six years. Privacy advocates worry it doesn't do enough to address their concerns and, in fact, opens the door to restarting searches of collected communications based on whether a target is just mentioned.
What's next: The White House said the president would sign the bill, although he expressed reservations about it in a tweet last week.
Go deeper