New HHS division protects health workers who oppose abortion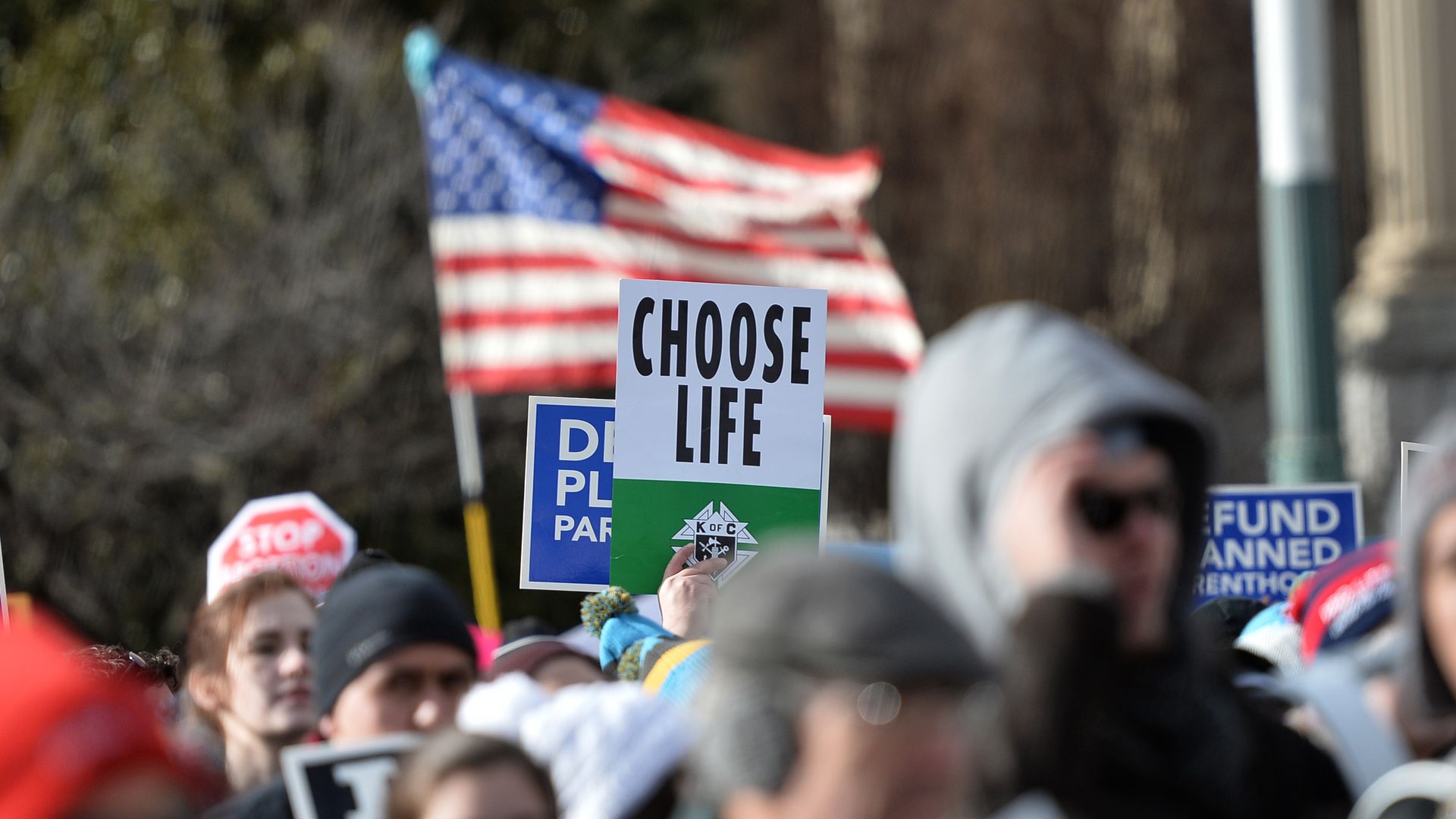 The Department of Health and Human Services (HHS) announced the formation of a Conscience and Religious Freedom Division, which will serve to protect health professionals who choose not to provide medical care to patients for religious or moral reasons.
Why it matters: The new office, established one day before the annual March for Life in Washington, will investigate complaints against health workers who object to abortions, sex-change operations, fertility treatments for same-sex couples or other medical services at odds with their beliefs.
Critics say the Trump administration is giving medical professionals a "license to discriminate," reports the NY Times, opening the doors to women and LGBT individuals potentially being denied life-saving emergency care.
Supporters, meanwhile, claim that Trump is enforcing the "religious liberty" executive order he signed last year, which stated his administration "will not allow people of faith to be targeted, bullied or silenced anymore."
Go deeper