India tests nuclear-capable missile that could reach most of China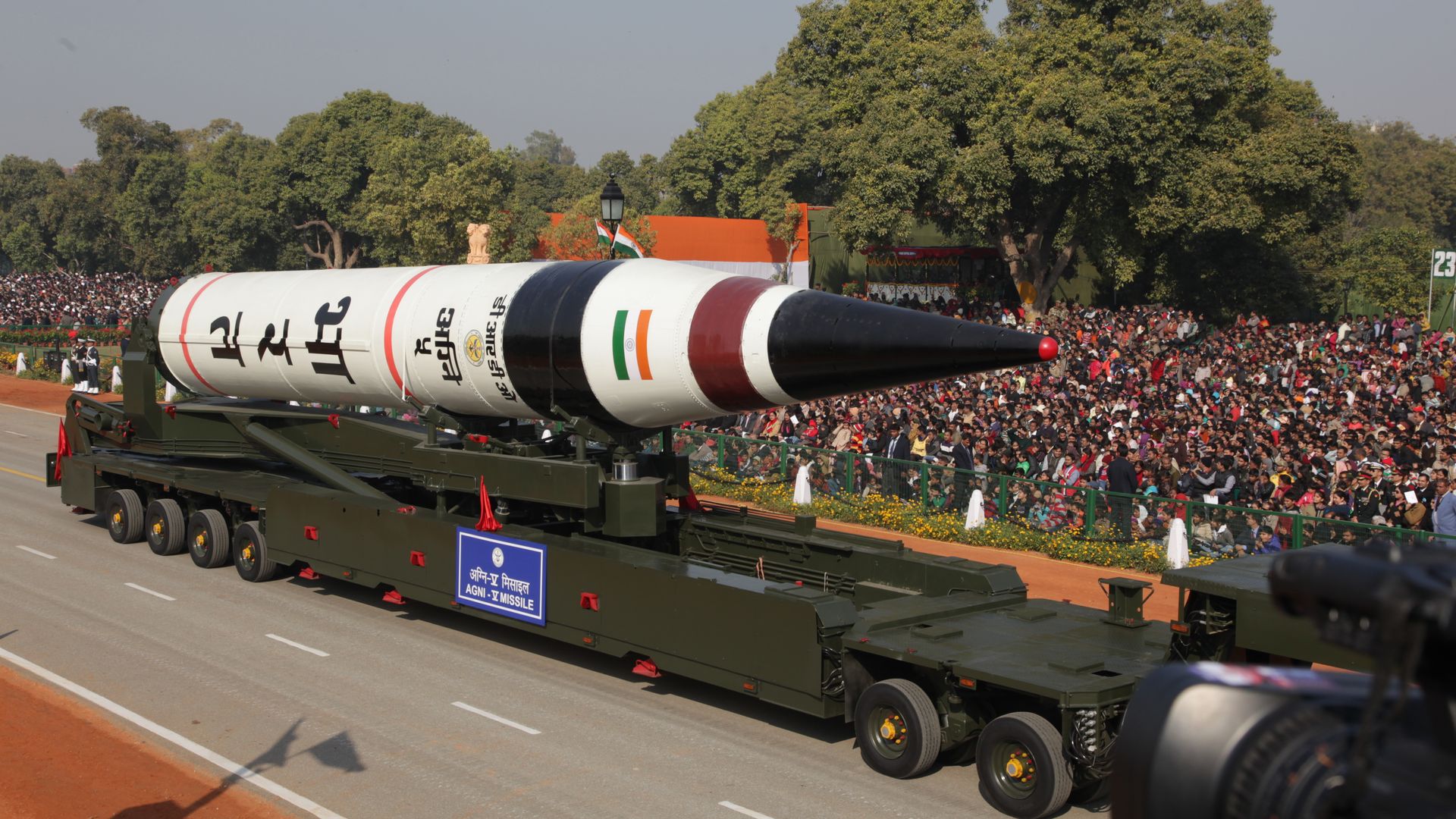 India tested a long-range ballistic missile on Thursday morning, which traveled 3,000 miles over about 19 minutes and "successfully met" all objectives, according to India's Defense Ministry.
Why it matters: Most of China is in range. An independent national security analyst in New Delhi, Nitin A. Gokhale, told the NYT that if there were "hostilities... then India has something which can deter China or at least make China think twice."
The missile, called Agni 5, is capable of transporting a nuclear weapon. Once India incorporates the missile into its Strategic Forces Command, it will join China, Russia, and the U.S. as countries that have access to nuclear-ready ICBMs.
Go deeper