Updated Jan 19, 2018 -

World
How the CIA's spy network in China collapsed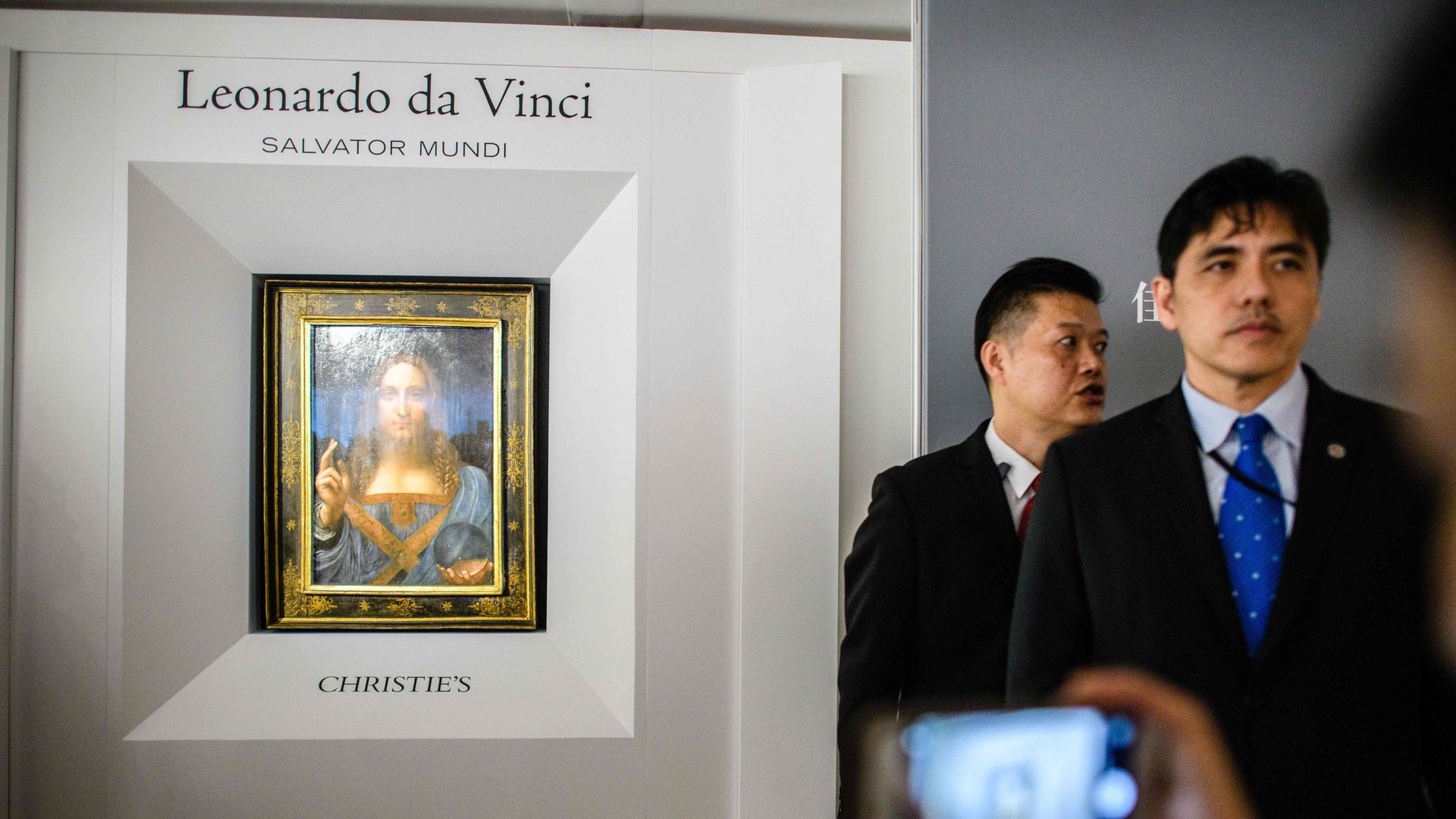 An ex-CIA agent betrays the agency, feeding the identities of local informants to the Chinese, who carry out a systematic and deadly operation to break the network. A years-long search leads FBI agents to the ex-operative's hotel room, where handwritten notes cause them to suspect he's the mole they've hunted for.
Why it matters: These were the events leading up to Jerry Chun Shing Lee's arrest on Monday, if investigators' suspicions prove correct. The affair ranks among the worst intelligence failures in U.S. history, and crippled U.S. espionage operations in China, according to reporting from the NY Times.
1994: Lee, a veteran of the U.S. Army, begins working for the CIA as a "case officer" with Top Secret clearance. His job "was helping to recruit foreign spies to spill secrets to the United States."
2007: Lee leaves the CIA. Per the NYT, "Those who knew him said he left the agency disgruntled after his career plateaued." He was most recently working for Christie's auction house in Hong Kong in a security capacity, per the WSJ.
2010: CIA informants in China begin to disappear. In all, 18-20 in total are killed or imprisoned between 2010 and 2012, according to the NYT.
By 2012: The FBI and CIA begin an investigation seeking to find out, as the NYT's Adam Goldman puts it: "How did the names of so many C.I.A. sources, among the agency's most dearly held secrets, end up in Chinese hands?"
August 2012: Lee and his family travel from Hong Kong to Virginia and Hawaii. FBI agents search his hotel rooms and find "two small books containing handwritten notes that contained classified information, including but not limited to, true names and phone numbers of assets and covert CIA employees, operational notes from asset meetings, operational meeting locations and locations of covert facilities," per a DOJ release.
2013: The FBI questions Lee five times but does not arrest him, and he returns to Hong Kong, per the WSJ. The FBI, meanwhile, continues the investigation.
May 2017: The NYT publishes a deeply reported piece describing a "suspected mole," but not naming Lee.
Monday, Jan. 15: Lee arrives at JFK airport and is arrested by the FBI.
Tuesday, Jan. 16: Lee appears in court in New York, charged with unlawful retention of national defense information. The Times reports that he is the suspected mole.
Smart takes
Shane Harris, WSJ: "There are many CIA officers, current and former, cheering this news tonight. But may be a very difficult case to prove."
Josh Gerstein, Politico: "[A]ffidavit in case against former CIA agent Jerry Lee says he wasn't immediately arrested as he arrived at JFK from Hong Kong Monday. Looks like FBI tried questioning him first. Questioning a suspect in customs would be legally dicey unless Mirandized. Seems like FBI waited, hoping he'd solve some of the mysteries of his case for them."
Remaining questions
In court filings, the DOJ doesn't mention any breaks in the case since 2012. So if there wasn't enough to arrest Lee then, why was he arrested now?
He was charged with crimes far less serious than what he is suspected of. So how confident are investigators that Lee was a mole? Will the charges be increased at a later date?
Go deeper