Emirates signs new deal for Airbus A380s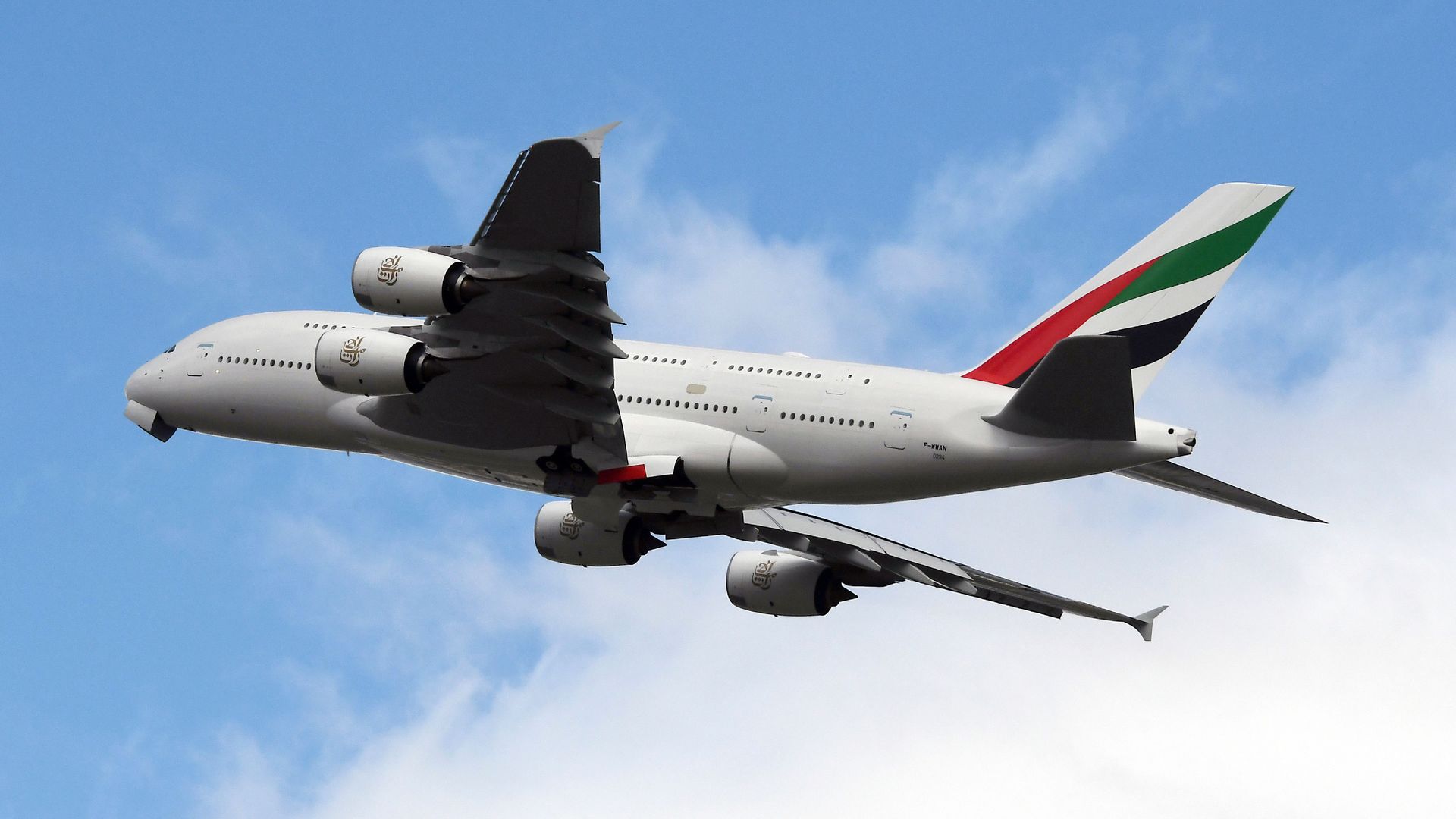 Emirates ordered 20 new A380s from Airbus — with an option for 16 more — in a deal worth $16 billion, per AP. The Dubai-based airline is already the world's largest customer of Airbus' superjumbo aircraft with more than 100 A380s in operation.
Why it matters: Airbus announced earlier this week that it might have to cease production of the A380 in the coming years unless Emirates placed an order that could fulfill the A380's minimum production numbers.
Go deeper