Updated Jan 19, 2018 -

World
China wants to reshape the global order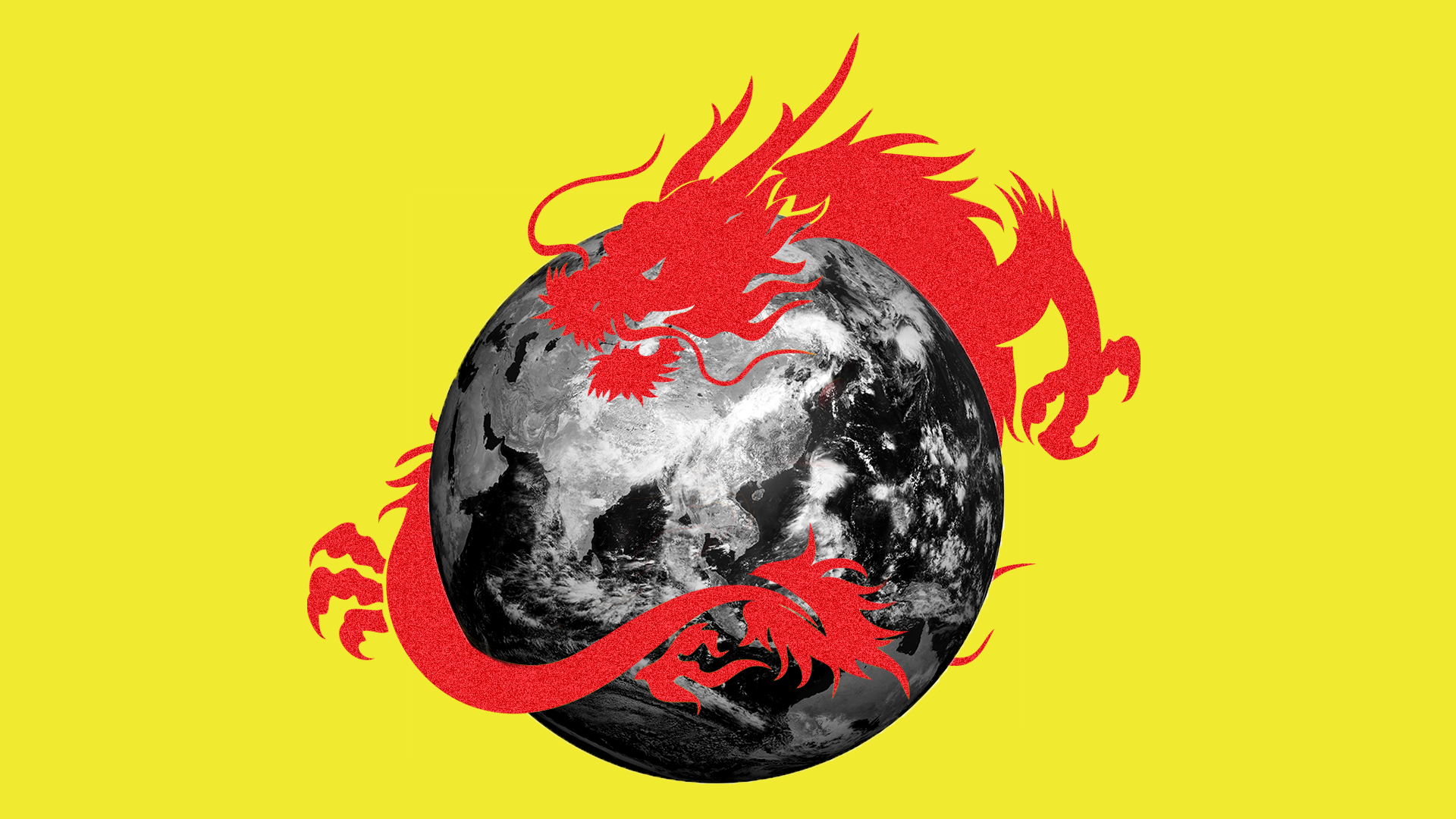 The Chinese Communist Party emphasized its expanding global ambitions in a remarkable 5,500 character treatise on the front page of Monday's "People's Daily."
"The world needs China, as all humans are living in a community with a shared future ... That creates broad strategic room for our efforts to uphold peace and development and gain an advantage."
— Communist Party "manifesto" on China's role in the world
Why it matters: This is further evidence of the seriousness of China's broad global vision. President Xi Jinping sees a remarkable opportunity, enhanced by the Trump presidency and its "America First" policies, to reshape the global order in ways that legitimize the Chinese political system and create more strategic advantages for the China. 
The Xi Era and its growing global ambition was ushered in during the 19th Chinese Communist Party Congress last fall, where Xi vowed to increase China's global influence and reshape global governance. As Xi said in his report to the Congress: "It will be an era that sees China moving closer to center stage and making greater contributions to mankind."
This week's article — called 紧紧抓住大有可为的历史机遇期 or "Tightly grasping the very promising period of historical opportunity" and signed by the pseudonym "Xuanyan 宣言," which means manifesto — called for the nation to grasp the historic opportunity now before the nation, according to state-run media.
Noting the problems facing the world, such as a "democratic deficit," "governance deficit," "development trap," wealth gap, terrorism and climate change, the article said "the drawbacks of capitalism-led political and economic systems are emerging; the global governance system is experiencing profound changes and a new international order is taking shape."
Under the headline "Make China Great Again," the South China Morning Post quoted the manifesto calling out the "drawbacks" of the the capitalist economic system and said "a new international order is taking shape," with China facing an historic opportunity to "restore itself to greatness and return to its rightful position in the world."
Be smart: China is not getting back into the business of exporting revolution as it did in the Mao-Era, and China's style of Leninist-Mercantilism is unlikely to fit other countries. But Xi and the Communist Party's Marxist theoreticians who believe in "historical determinism", a phrase that appears repeatedly in the manifesto, see America's retreat as a moment to increase China's influence in the world.
Go deeper