For the first time in 7 years, China's growth ticked up in 2017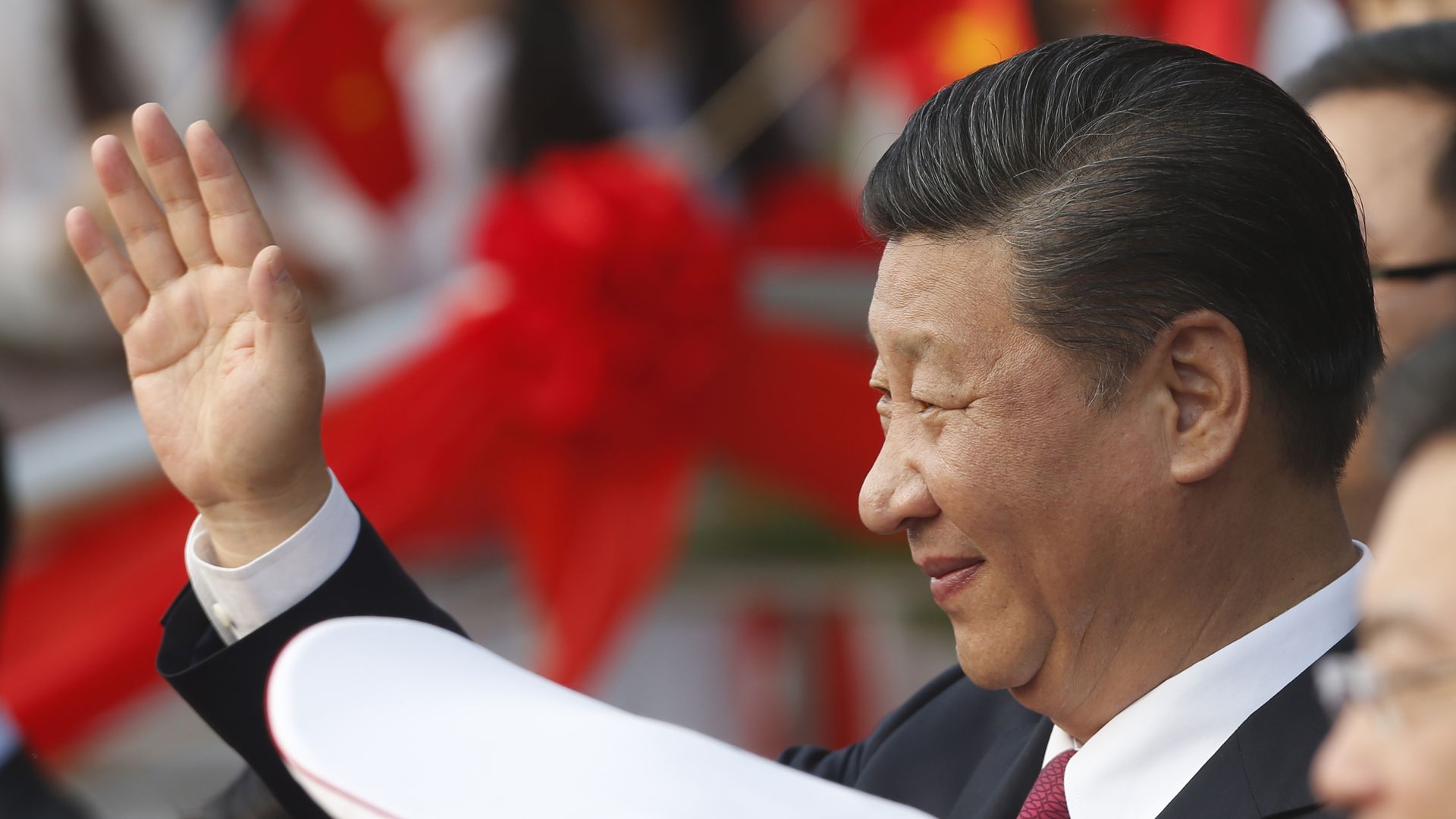 China's economy has been booming for decades but, after steady declines since 2010, the rate of year-on-year growth actually ticked back up in 2017, to 6.9% from 6.7% in 2016, per Reuters.
Why it matters: The increase beat expectations, and came as China was "also engineering a significant slowdown in credit growth, after years in which economists have warned about risks building from years of aggressive credit stimulus," per the FT, which anticipates China will have a difficult time keeping up that pace in 2018.
Fixed asset-investment growth was weak last year, but exports grew faster than they had in 4 years, making up for that drop. Private sector investment rose last year as well.
And yet there remain a few wild cards:
Growth might slow this year since pollution policies might hurt industry, the government is trying to limit credit, and firms will face higher costs when borrowing, per Reuters.
Trade with the U.S. — Trump has been weighing tariffs on steel and aluminum, and just yesterday Trump told Reuters the U.S. would be adding a "fine" over China's intellectual property theft. The U.S. trade deficit with China grew last year.
The reliability of China's economic data is uncertain since local government officials in China are assessed based on their local economies' performance. As the NYT's Keith Brasher writes, "Officials in far-flung regions are admitting their numbers are wrong. And outside experts crunching the data have come up with different — and usually weaker — results."
Go deeper